I have spoken often about the power of the PFLAG voice: parents, families, friends and straight allies uniting with LGBT people in support of basic civil rights. The unique perspective a parent brings to the table when talking about the things they want for their children -- a safe home, a secure job, a loving family to share them with -- is undeniably a strong force for change.
In this season of hope, PFLAG National is hopeful about the announcement from the White House "directing all agencies engaged abroad to ensure that U.S. diplomacy and foreign assistance promote and protect the human rights of LGBT persons." Last week in Geneva, Secretary of State Hillary Clinton reinforced that announcement with a statement we all understand from a very personal perspective: gay rights are human rights, and human rights are gay rights.
The human rights of LGBT persons are also a family issue. We were recently given a letter by one of our partners, Immigration Equality, which reminds us of how important telling the story of LGBT equality from this perspective is. The letter is from a mom, Lenora Brandoli, of Wilbraham, Mass.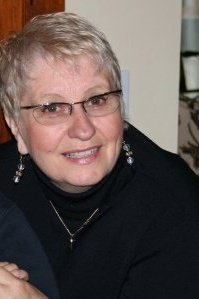 After six years together, Brandoli's son John married his long-time partner, Trinidad native Michael Thomas, last year. Sadly, Thomas was recently denied a stay in his deportation case, leaving the family in fear that one of their own will be forced to leave them, permanently. So Lenora Brandoli is now doing what any mother would do: she is speaking out on behalf of her son.
To Whom It May Concern:

This letter is written on behalf of my son-in-law, Michael Thomas. I must start by saying that I am a mother who knows what it is to love a son; I have four of my own. When we got to know Michael -- his gentlemanly behavior, his sense of responsibility and hard work, and his kindness to everyone -- my husband and I felt that we had gained another son. And, indeed, two years ago, when he married my third son, John, Michael became a legal part of the Brandoli family. Michael and John were married in our living room, in front of our fireplace, with our large family and friends in attendance. Family members even made the food and the wedding cake. But truly, Michael had become a full-fledged member of our family long before that.

John and Michael live about 100 yards from our house, and this proximity has allowed Michael and me to grow very close. As we got to know each other, and Michael saw that he could trust me, he began to open up about the tremendous difficulties he had had as a young man in Trinidad. He told me that his mother had died of a heart attack in her 40s, when he was just 23. He described the hardship of having an extremely rigid father and an immediate family, where even his siblings never knew that Michael was gay. Michael spoke to me of the strict cultural rules about homosexuality, often unspoken rules, that apply in Trinidad. Michael was often harassed and bullied. This worsened to the point of a home break-in, where the words "FAG" and "BULLER" were scrawled on the walls. Of course, Michael was scared to death of what would happen to him. There was no safety to be had, even within his own family. With no one to turn to, Michael fled Trinidad. With God's grace he ended up here, with his true family, which cares about him deeply and will always support his safety and his right to be a full human being.

Everyone deserves a family, and every family deserves to stay together. Michael is a part of our everyday life, joining us for meals, helping around the house and yard, and celebrates birthdays and holidays with our family. He babysits for his nieces and nephews; he works alongside my husband doing projects; he watches and plays sports with John's three brothers, Eric, Paul, and Peter, and with his nephews. It is not an exaggeration or a figure of speech to say that Michael is our fifth son. He is as much a part of this family as any of the other boys. As far as I'm concerned, I love Michael as much as I love my other four.

That's why this letter is a plea, a mother's plea. Michael is my son. He has been a gift to our family. And we are Michael's only family. He can never go home again. His home is here, with us. He is such an integral part of this family that to lose him would kill us -- not just John but all of us. And it would leave Michael alone in the world with no one. Michael and John truly love each other and have made a life and home together. Michael is accepted -- not just accepted but loved -- by all our friends and family members. He belongs with us. He belongs with John. We love him and he loves us. I ask you from the bottom of my heart to give this wonderful man a chance at life, a chance to stay with his family. Every family deserves this. Please close this case for Michael and for us. Thank you.
Last month's vote by the Senate Judiciary Committee on the Respect for Marriage Act was a major step forward in marriage equality. And last week, when the Federal government dropped its deportation case against Monica Alcota, the Argentine female spouse of American Cristina Ojeda, it seemed that all roads were pointing in the right direction for Thomas and Brandoli to restate their case.
Let us all hope that these recent actions and yesterday's announcement and words will mean real change. Because after all the political dust settles, we know that this is about real families, sons and daughters, in America, in Trinidad and every country, all around the world.