If you're thinking of a nearby sparkling getaway, just down the road lies a rich tapestry of Mother Nature and a rainbow parfait of sizzling entertainment. Welcome to Branson!
Once a sleepy town nestled in the weathered Ozark Mountains near the Arkansas border, the area is now booming with high octane fun for all. But, it is also in the heart of stunning scenery, panoramic vistas and a cornucopia of outdoor recreation choices. For this Travel Columnist, the breathtaking Ozark Mountain vistas and unspoiled wilderness make it a not-to-be-missed destination.
As a nature lover, I found the hiking sublime. The region also offers biking and birding galore! The area showcases something for all ages - grandparents to grandkids. Here is a sample of my recent travel itinerary.
DAY ONE - BACK TO MOTHER NATURE: For a slice of springtime heaven, in the heart of the Ozarks, save a day to hike or bike in the Dogwood Canyon Nature Park, a 2,200 acre preserve near the Arkansas border. The wilderness offers stunning views, star-laden skies, fresh air and bouquets of wildflowers. This is bountiful scenery you'll long cherish. If you opt for a more passive perspective, there is an excursion on the Branson Ozark Zephyr Railway. The foothills of the Ozarks are home to verdant fields and valleys. This quaint vintage passenger train offers a glimpse of yesterday.
DAY TWO - SAMPLE SILVER DOLLAR CITY: Of course, the trip will not be complete without a visit to Branson's magnificent and award-winning theme park...loaded with live music, working craftsmen and downhome foods. More than an amusement park, Silver Dollar City has just opened a new multimillion dollar facet to the impressive array of other opportunities. Fireman's Landing salutes the spirit and courageous training activities of community volunteer firefighters, and is modeled after an 1880's recruitment fair. The new area has family rides and interactive areas for kids...all part of the Silver Dollar City Fire Brigade.
DAY THREE - ENJOY SOME SIZZLING ENTERTAINMENT: Branson offers a total smorgasbord of treats from Shoji Tabuchi's classical violin melodies to the country and gospel music of Presley's Country Jubilee, complete with the antics of Cecil & Herkimer. Don't miss the Texas Tenors for a unique blend of gospel, classical and Broadway hits. Many Baby Boomers in the audience hummed along enthusiastically to the spunky lyrics of the Eagles' revues at "TAKE IT TO THE LIMIT", another great show option. The Celtic Ladies and Dublin Irish Tenors will have you dancing a jig in the aisles.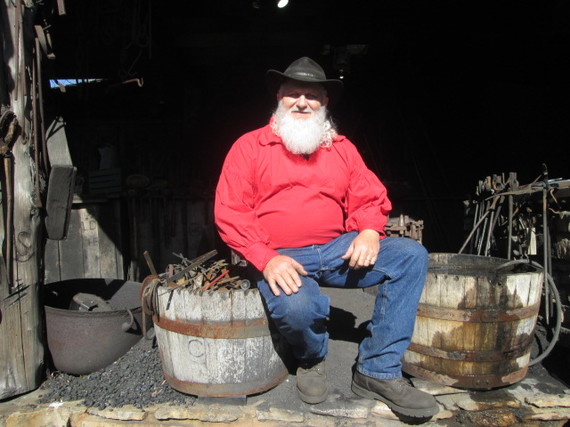 DAY IV - IMBIBE IN HISTORY AT THE COLLEGE OF THE OZARKS: Students staff what is known as Hard Work U, a creative educational facility with working dairy and extensive historical exhibits, including collections of paintings by Thomas Hart Benson. Branson offers a sensory extravaganza of glittering opportunities for all ages and tastes.
WHERE TO STAY AND DINE: The Hiltons of Branson in historic downtown on Lake Taneycomo offer easy access to the myriad of theaters, golf courses and sun-filled attractions.
A kaleidoscope of culinary offerings exist for every taste and budget. Right near the Hilton is Branson Landing, efficient and convenient for hearty fare. Don't miss a deja-vu step-back-in-time trip past the lush Ozark Mountains on the Showboat Branson Belle. This 1880's authentic style paddle wheeler features a 20th Anniversary spectacular show during a two hour cruise on the crystal clear waters of Table Rock Lake. A stunning array of performers sparkle with classics, jazz and contemporary music. Dinner at the Level 2 Steakhouse is a culinary delight complete with signature desserts and fresh seafood. For a scenic, charming lunch, stop by the Keeter Center at the College of the Ozarks.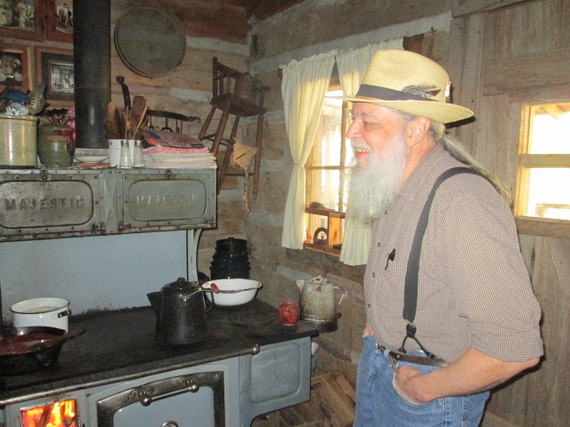 REED'S RATINGS: ESCAPE TO BOUNTIFUL BRANSON
*** A kaleidoscope of fun for all ages...
** Spectacular scenery and rugged Ozark Mountains
** A cornucopia of activities and entertainment
** Downhome hospitality and divine cuisine, with all the amenities
FOR MORE INFORMATION: 1-800-785-1610
Jody Reed is formerly a writer at the White House and TV Consumer Reporter. A 15-year veteran travel writer, she is published regionally and nationally and is a member of the International Food, Wine and Travel Writers Association.