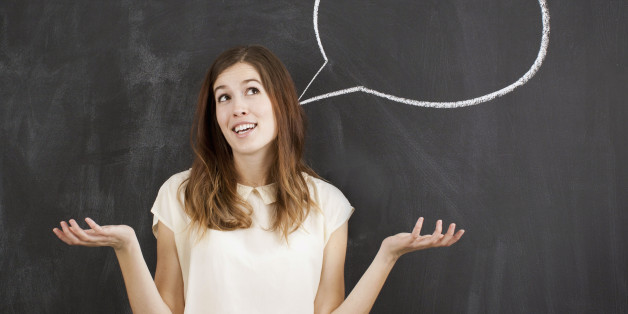 That may seem like a strange title for a post coming from a guy who owns a creative agency that will produce well over 100 videos for clients in 2015. You'd think my job would be to convince people that they need a video to take their company (and mine) to the next level. I used to do that. I never do that anymore. When someone comes to me asking for a video I'm careful to let them know the three things they need before they are ready to ever think about making a video. Here's what I say:
1. You need a story.
I was shocked when I first started my business that most people wanting a corporate video or commercial had no idea what story they actually wanted to tell. Video is simply one way to tell a story -- it's a medium. How can you know if you need a video if you don't know what story you are trying to tell? It became evident quickly that for my company to really serve our clients' best interests, the first thing we had to do was help them discover and tell their own story. In taking this approach, sometimes we actually lose short-term revenue. We talk clients out of spending money on videos or anything else until they can tell us their own story. Of course, sometimes it means that people who come to use thinking they need one video realize that they need a lot more.
2. You need a strategy.
Some of the best videos my company made for our clients in our first two years have only been seen by a few dozen people. The story was there. My team (almost always) kills it on the creative side. So the quality is great. But nobody is watching it because there is no strategy to get people to view it. Or people are watching it, but nobody is taking action. It became clear to us that to be a company that people want to work with we have to not only be storytellers but strategic consultants. Success for us can't be a good video -- it has to be people taking a desired action based on a good story. That's what needs to be measured.
3. You need a partner.
Our favorite clients are often smaller companies (under $10M) at a place where they are ready to grow -- or ready to change. I love my job because I love the people and businesses we serve. We become true creative partners who understand the mission, values and strategies of our clients. Three of our clients have given me honorary titles within their company so that they can express the level of involvement I have with them when introducing me to others. I love that! But we only got there by refusing to just make them a video. That's how all those partnership started -- with a request for one video. Now we make dozens of videos for them... but we also serve them in every other creative way -- from high level consulting to graphic design to web development to even planning their monthly staff meetings. We're partners -- often friends. It's way better than being the stranger who makes a corporate video for them once each year.
This may all sound rather high level and philosophical. I mean, it sounds nice, but does it really work? Well, my company is less than three years old. We're pacing for 10x top line growth this year over last year and projecting the same for 2015. Our staff has grown over 100 percent in 18 months. And most evidently, almost all of our new clients are coming to us directly from our current clients. I can point to the day we made these adjustments as the day we started to grow.
So if you need a video, there are thousands of places you can go. Price them out and pick one. But if you need a story, a strategy and a creative partner... maybe we should talk. That's where the magic is.