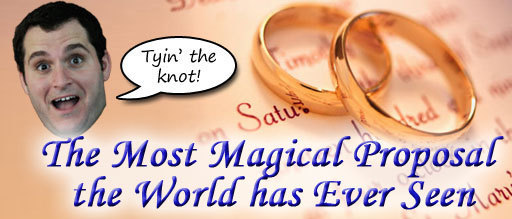 I recently got engaged and all I've heard since is, "How'd you do it? How'd you pop the question?"
I don't want to tell the story anymore. It was a special and intimate moment that deserves privacy. I'm not going to exploit my newfound engagement just to get some cheap laughs from a couple randos who don't care about me or my fiancée, Jessica.
That being said, I've decided to recreate the events here.
So without further ado:
A version of this blog previously appeared on Rejecting Sobriety.