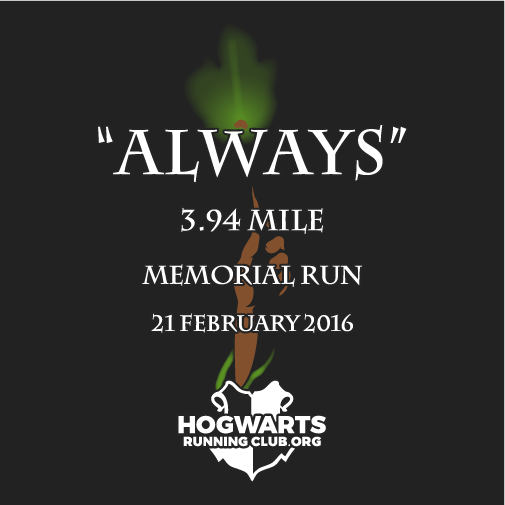 Less than 24 hours after launching an "Always" tee on the t-shirt fundraising site Booster, Hogwarts Running Club has sold 1,265 shirts and raised $14,300 for Debate Mate, one of Rickman's favorite charities.
HRC is also planning a 3.94 mile run to benefit Debate Mate on February 21st.
The club organizes virtual runs inspired by the world of Harry Potter to promote walking/running, provide unique and awesome medals, and, most importantly, to raise money for deserving charities in an effort to change the "muggle" world one mile at a time.
HRC has raised money for dozens of organizations, but when Alan Rickman - who played the beloved character "Snape" in the Harry Potter movies - passed away on Thursday, the Club knew who to support next.
"We lost a great hero in Alan Rickman," wrote the club. "He gave us the personification of Severus Snape and for that we will be forever grateful. The proceeds for this event will go to Debate Mate - a beloved charity of Mr. Rickman's."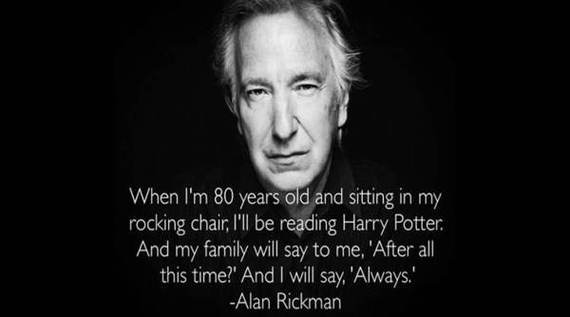 Debate Mate is a UK based charity that creates future leaders with passion, empathy and confidence though the power of debate - empowering disadvantaged children in the poorest areas of the UK, Nepal, Jamaica and around the world.
"Wands up all," wrote a fan on the Booster fundraising page. "Honor a great man, actor, teacher, potions master and headmaster."