On Saturday October 29, 2016, surrounded by wife Barbara, sons Liam and Troy, and 200 family and close friends, Tom Hayden's ashes were carried from the central chapel at Santa Monica's Woodlawn Cemetery to his final resting place. It was his last march after decades of innumerable marches for the causes to which he had passionately, courageously, and relentlessly devoted his life.
As my wife and I walked in the long procession, I recalled a conversation two days earlier in my office, with a thoughtful young law school graduate in the process of deciding his professional future. We talked about his view of the world and the direction of the planet his generation is in the process of inheriting. They are "angry," he said, because "no generation has ever faced the serious challenges of this one" - challenges like income inequality, student debt, automation, climate change, and diminishing job opportunities caused, among other things, by free trade agreements gone wrong.
It was a lively discussion, lasting almost two hours, about the personal choices that individuals in every generation have to make -- about how they choose to live their lives in the face of problems they had no role in creating, burdens they've had no choice but to assume.
Last Saturday, as we walked, I thought of Tom Hayden and the challenges he'd faced and choices he'd made. Those who think of the 1960's as a decade of peace, love, and good times didn't actually live through it. The Cold War was red hot, and battles raged on college campuses, in the streets, in southeast Asia, at the dinner table -- battles over basic values, free speech, the draft, race discrimination, gender equality, farm worker rights, the Viet Nam War, air and water pollution, and nuclear proliferation. It was an interesting time, no doubt, but political assassinations took our leaders and, along with them, our greatest hopes. By decade's end, Richard Nixon had been elected President of the United States and Ronald Reagan Governor of California.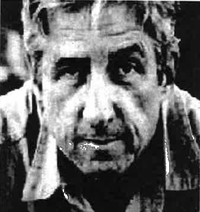 Tom Hayden was at the heart of most of those battles, as so many articles have recounted this past week. He was often on the front lines, fighting eloquently for the under-represented, never losing sight of his progressive ideological bearings, whether working outside the system with student, civil rights, and anti-war movements in the Sixties or, years later, on the inside as a member of the California Legislature. Unlike so many young leaders of the era, he never "evolved" from his commitment to community toward cynicism, political conservatism, or irrelevance.
He chose to be there not just for a brief time but for decades, through his final days when, most recently, his intense focus included, among other things, climate change, fracking, and mansionization. He was a prolific writer of books and blogs, with yet another book in press even now. After much consideration of the grassroots candidacy of Bernie Sanders, he endorsed the campaign to elect our first female President, joining longtime allies who had stood with him consistently over the years. He went in July to what would be his last Democratic National Convention for a day of media interviews. And hours before he died, as if making one final request, Tom said to family and friends, "I just want Hillary to win."
I've always been inspired not only by what Tom Hayden did but by the choices he consistently made to be where he was. With plenty of opportunities to focus his boundless energy and formidable intellect on something other than public service, he never stopped opposing the social and environmental wrongs that impoverish our human community. He chose to move forward, even in the face of criticism from his friends on the left or his foes on the right. He made a meaningful life for himself by choosing to live a life of value to the rest of us.
Though few mortals have his exceptional talents, we all have similar choices to make, no matter the singular challenges of our own generations. For those, like the young law graduate in my office last week, who are angry with the world they've inherited, I understand and applaud them for it. But I'd urge them to consider the example of Tom Hayden and choose to use that anger to fuel a life of personal meaning and public service.
Tom marched for justice to the very end. Time after time, decade after decade, he worked to make a difference. He was unique, and we will miss him. But we will never forget him.