It is with great admiration that I offer my congratulations to Malala Yousafzai on receiving the Nobel Peace Prize. Malala not only represents the millions of girls--and children--around the world struggling to ensure their right to an education, she represents the tremendous power and potential of young people to change the world--for themselves and for the future.
At 17-years-old, she is the youngest Nobel laureate in history. Even more astounding, two years ago this week she was in a hospital fighting for her life after being shot by the Taliban. Malala is the voice of girls and women being forced to live as second-class citizens around the world. She is a face we can give to the resilience of youth. For every child that endures the trauma of war, lives in extreme poverty, is denied an education and basic human rights, Malala represents hope, forgiveness and the power of a child to overcome.
My congratulations as well to the great champion of human rights, Kailash Satyarthi, who shares this honor with Malala.
Thank you both for protecting the rights of all young people and for inspiring change throughout the world.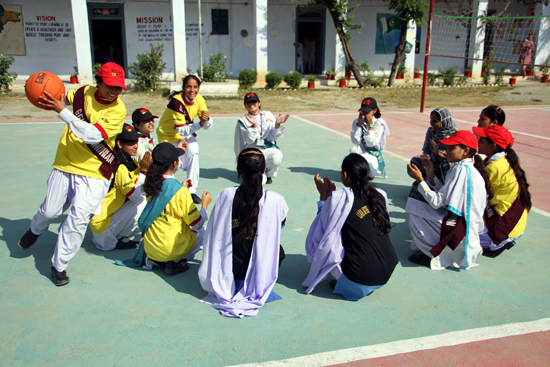 Girls participate in Right To Play sport- and play-based educational activities in Pakistan. Right To Play reaches more than 170,000 children and youth across Pakistan. More than 50 per cent of participants are girls.

Johann Koss is Founder, President and CEO of Right To Play--a global organization that uses the transformative power of play to educate and empower children facing adversity. Right To Play reaches more than one million children across more than 20 countries through regular weekly sport and play activities that help build essential life skills and better futures, while driving lasting social change. Visit http://www.righttoplay.com
Follow Johann Koss and Right To Play on Twitter:
@JohannKoss
@RightToPlayIntl
Facebook: https://www.facebook.com/righttoplay