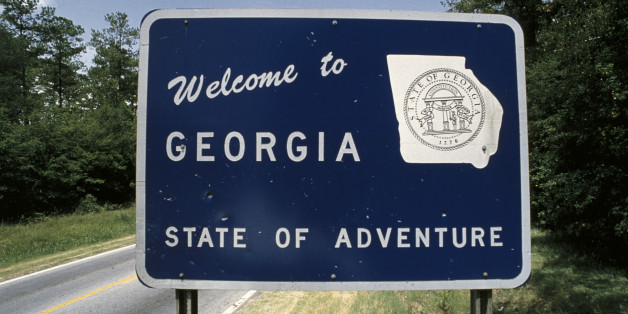 Just as Mississippi provided a thrilling GOP Senate primary runoff that still doesn't seem to be over, Georgia is giving political pundits more excitement this summer.
Georgia Representative Jack Kingston was thought to have sewn up the contest after sporting a double-digit advantage shortly after the primary. Even though he was tied with businessman David Perdue at the end of the first round of voting, the other top two contestants, former Secretary of State Karen Handel and Representative Phil Gingrey endorsed Kingston. Other members (past and present) of Congress lined up behind Kingston, as did several newspapers. The airwaves went dark as Perdue tried to regain fundraising momentum. Kingston had a 11-point lead in a survey and pundits began to lose interest in the race.
That lead is gone, according to Walter Jones, who reported about an InsiderAdvantage poll showing the two candidates are in a statistical dead heat, with more than 15 percent of the voters still in play. Another poll this week confirmed that the race has tightened.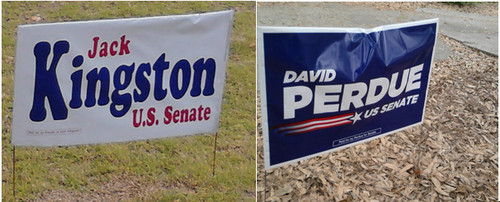 And like the Mississippi race, the charges and countercharges are flying.
"There's not really enough evidence to convict David Perdue of being a Republican," said Chris Crawford, Kingston's Campaign Manager, in an email to me. "He's never voted in a General Republican Primary this century except the one when his name was on the ballot. He also contributed $500 to liberal Boston Democrat Joe Moakley."
The Perdue camp wasted little time with their response. "Congressman Kingston has been in Washington for 22 years spending money like the Democrats he claimed to oppose," said Derrick Dickey, a Perdue campaign spokesman, in an email response. "Maybe he has been up there so long that he forgot what it means to be a real Republican. David is a true conservative who will focus on cutting spending and growing the economy to pay down the crushing federal debt without raising taxes, or to put it another way he will help clean up the mess Congressman Kingston and his establishment friends created."
Kingston's campaign was quick with their reply. "We are crisscrossing the state, shaking as many hands as possible and talking to Georgians about what they want to see in their next U.S. Senator," Crawford replied. "Grassroots momentum is building around Jack Kingston as the tested and proven conservative in this race with a vision for our country and a plan to restore the American Dream."
The two returned to the airwaves with a vengeance, with Kingston attacking Perdue's business record and for getting bailouts, while Perdue tried to tie Kingston to a Palestinian-American donor facing criminal charges, making the race sharply competitive but by no means near the Mississippi mess between Senator Thad Cochran and state legislator Chris McDaniel, so far.
If the mudslinging worsens, it could open up an opportunity for Michelle Nunn, the Democratic Party nominee and daughter of former Georgia Senator Sam Nunn, a popular Democrat in the Peach State, to take away a Republican seat that had been held by Senator Saxby Chambliss.
--
John A. Tures is a professor of political science at LaGrange College in LaGrange, Ga. He can be reached at jtures@lagrange.edu.