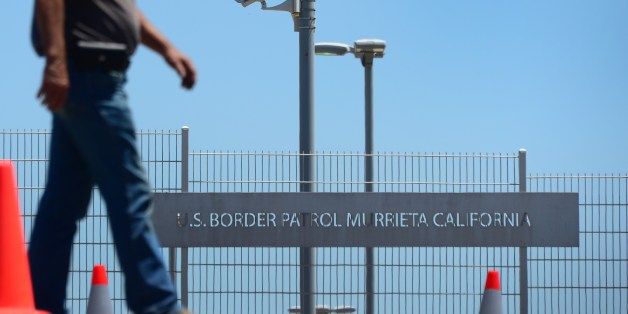 As rank-and-file Republicans and some conservative pundits like Sarah Palin call for impeaching President Obama over the Central American child immigration issue, it's worth looking at how the whole thing got started.
Palin contends that President Obama isn't following the law. But perhaps we should read what the law actually is. And it turns out that not only is he following the law, but Republicans were among the ones who put together the bill that's leading to the crisis.
Obama is following the "William Wilberforce Trafficking Victims Protection Reauthorization Act of 2008." Named for the famed English politician who eventually led Great Britain to ban slavery, the law is meant to combat human trafficking. The kids who are trying to enter America are supposed to be detained, and get a fair hearing, to ensure that they aren't victims of human trafficking, a modern-day slavery. The bill covers children from three Latin American countries: El Salvador, Guatemala, and Honduras.
The bill was co-sponsored by Republicans are Jeff Fortenberry of Nebraska, Ileana Ros-Lehtinen of Florida and Chris Smith of New Jersey. It was also co-sponsored by Democrats John Conyers of Michigan, Zoe Lofgren of California, and Bobby Scott of Virginia. The original sponsor was Howard Berman, a California Democrat.
That law was signed by President George W. Bush on December 23, 2008, while most of us were more concerned with the specter of a stock market meltdown and double-digit unemployment. Obama didn't become president until the following month, yet he's being held accountable for this bill supported by the GOP.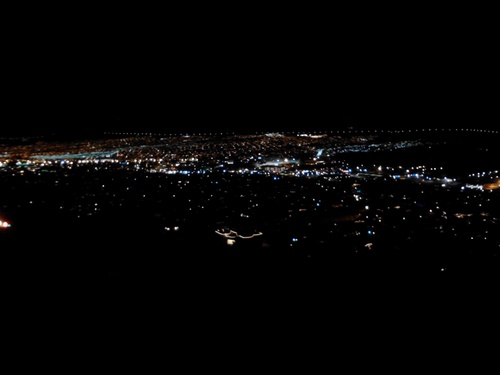 The U.S. border with Mexico, at night, from El Paso, Texas, taken by the author.
In an attempt at bipartisanship, Obama met with Texas Governor Rick Perry, considering a presidential run himself. For his trouble, Obama got nothing but scorn.
Perry told ABC's This Week that "I have to believe that when you do not respond in any way, that you are either inept or you have some ulterior motive."
Obama then went to Congress with an emergency request for $3.7 billion. But he hasn't made much headway with the House of Representatives. Congressman Hal Rogers, the House Appropriations Chair, said "It's too much money. We don't need it," at a press conference.
Others found other reasons to reject the request to deal with the problem. One claimed that Obama shouldn't get a blank check, even though a specific amount was requested (and here's a list of what the money would go for). Tennessee Republican Marsha Blackburn said that the money would probably go to Obamacare, so she wouldn't support it. Texas Republican Representative John Carter contended that Obama shouldn't get a bailout.
Throughout it all, Republicans have yet to eliminate the Wilberforce bill, or standardize it with the policy toward Mexico, or even accept the emergency request to deal with problem. Republicans did demand changes in the bill and the Obama administration agreed with them. So what's holding up the GOP from acting on these changes? It's not clear at this moment.
John A. Tures is a professor of political science at LaGrange College in LaGrange, Ga. He can be reached at jtures@lagrange.edu.