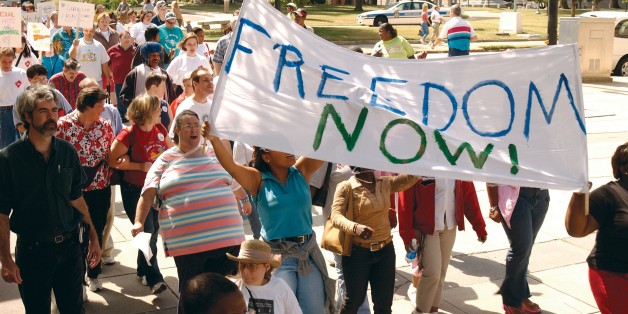 Wisconsin Governor Scott Walker boosted his national profile with a speech at the "Iowa Freedom Summit," making him a strong candidate for the Republican Party presidential nomination in 2016.
But what does freedom mean to Walker? His policies are worth a second look.
Most people are aware of his controversial budget cuts to the University of Wisconsin system. Those were meant to be offset by a promise of greater "freedom" for the state's higher education system.
Did that mean that the University of Wisconsin system would get the freedom to raise tuition, to offset the budget cuts? No. Governor Scott Walker sought to extend the tuition freeze for the UW system, and is hoping to push it beyond current expiration dates.
You would think that a university would have some say over tuition, but that evidently that runs through the Wisconsin Governor's office.
Perhaps that autonomy would mean that the University of Wisconsin would have control over its mission statement. But that wasn't the case either. Scott Walker tried to change the "Wisconsin Idea," ending the college's pursuit of truth, problem solving, and improving people's lives. That proposed change in the University of Wisconsin mission statement was to meet "the state's workforce needs," converting the UW system into a trade school agenda.
Faced with huge pressure, Walker backed off on getting rid of the Wisconsin Idea, with a series of excuses (low-level budget staffer's fault, "drafting error," typo, etc.).
Education is the most public arena where Walker's "freedom" push is on display. But it's not the only one. Walker is looking to restrict abortion. And he's changed his views on immigration, backing away from his support of a pathway to citizenship for those in limbo.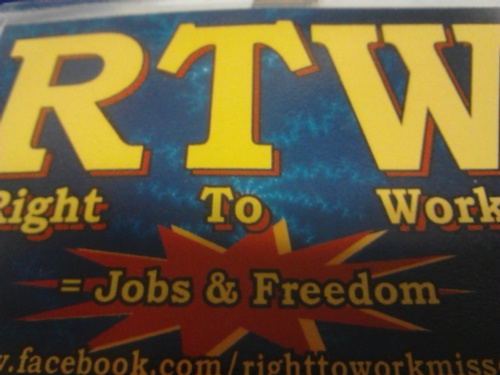 One would think that he's channeled his efforts toward economic freedom. But that's also in question as even his fellow Republicans are concerned about how exposed the state finances are, taking on so many government-backed bonds to support private ventures like a new professional basketball arena.
The Simon Fraser Institute rated Wisconsin tied for 30th in economic freedom in their Economic Freedom of North America (EFNA) study. The state is tied with California, Massachusetts, and New York in that report.
Patrick Marley and Jason Stein of the Milwaukee Journal-Sentinel show that Walker has a documented history of campaigning on one stand (or avoiding it) and doing something completely different once the election is over. Though the reporters don't include it, you could add freedom to the list.
Ever since that Iowa Summit, Walker has attempted to wrap himself in the mantle of freedom for conservative voters. But if he were to be scored on the Libertarian "World's Smallest Political Quiz," he might not do so well, given that he has very different views on freedom than even many GOP primary voters.
John A. Tures is a professor of political science at LaGrange College in LaGrange, Ga. He can be reached at jtures@lagrange.edu.