Did you know that the average successful individual is exposed to roughly 4,000 marketing messages every day? In that crowded environment, it's all too easy to do an amazing job and still have no one know who you are -- even if you're the best at what you do.
The solution: You must become a celebrity -- someone who is both a top player and who is famous with his or her target market for that expertise -- to break through that noise and have your product, service or idea become top of mind.
Entrepreneur Clint Arthur knows this fact all too well. The founder of Five-Star Butter, a highly successful artisanal butter company that counts world-renowned chefs like Jean-Georges Vongerichten among its clients, Clint wrote a book detailing the lessons he learned as a graduate of the famed Wharton School of Business.
But instead of becoming the instant best seller he'd imagined, the book initially sold fewer than 10 copies on Amazon.
So Clint committed to doing as many radio and TV appearances as possible to raise his profile. He's since made more than 60 media appearances, including spots on The Today Show, NBC New York, and Iron Chef America. He now teaches fellow entrepreneurs how to use the media to build, grow and leverage their celebrity status -- without going through expensive publicists. Over the last two years, he's helped nearly 300 business owners book themselves on more than 1,400 network TV appearances.
Here is Clint's top advice about becoming a celebrity in your area of expertise and leveraging that celebrity to demonstrate your credibility and bring new clients to your doorstep.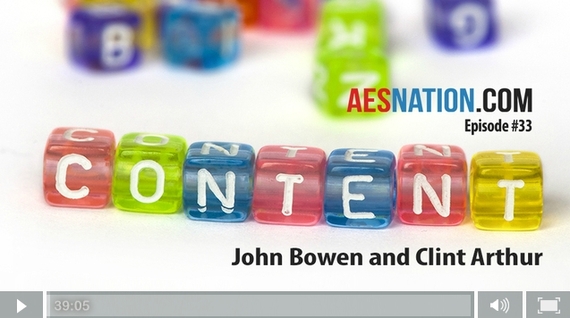 Lesson No. 1: Tap into "old" media first. We're told that old media is dead in this age of Facebook and Twitter. Not so, says Clint, who emphasizes that television remains the best first step in the quest for celebrity. "Fewer people are thinking about TV news and talk show interviews because social media is the flavor of the month," he says. "That presents a major opportunity for entrepreneurs who are willing to run in the opposite direction of the herd. It's easier, faster and less expensive than ever to work your way up the ladder of celebrity using television."
Lesson No. 2: Act locally. That said, do not expect to land a guest spot on CNBC or Good Morning, America right out of the gate. Initially, Clint called a publicist and asked to get booked on The Today Show. The publicist burst into laughter. "She essentially told me I was a middle-aged guy no one had ever heard of with a book no one had bought and asked me why I thought Today would be interested in that," says Clint.
Undeterred, Clint began focusing on local markets and small cities. His first appearance on a Salt Lake City news segment lead to three more appearances in other small markets across the country.
This "small-ball" approach works because local talk shows and news programs are always producing segments for which they need expert commentary and some personality, and their relatively small size means they're more willing to work with inexperienced sources. Starting small will also help you overcome any initial on-camera butterflies and give you much needed practice at presenting your best self before you aim higher.
Lesson No. 3: Use new media to "market your marketing." By pursuing lots of local market opportunities, you'll build a collection of video appearances that demonstrate your credibility and show you to be an in-demand expert -- in other words, a celebrity (albeit it on a small scale).
At that point, you're ready to ratchet up your celebrity status and start playing in the big leagues. Here is where new media and social networking make all the difference. These outlets will allow you to essentially market your marketing -- leveraging your local TV appearances to create a level of buzz that will make you worthy of national attention.
Clint explains:
It doesn't matter who sees you at 7:30 AM on the local North Dakota morning news. What's important is that video clip is a marketing tool that few others out there have -- one that you will repurpose and redistribute and redeploy in all of your channels, including social media, to help you stand out.
Smart ways to market your marketing include:
Post your best video clips on your website and on Twitter, Facebook and LinkedIn.
Send emails promoting each recent appearance to important contacts and members of the media you'd like to court.
Create a "sizzle reel" -- a montage of your many appearances -- to use as your introduction when you give presentations, speeches, seminars, webinars and other public appearances.
All of these moves will help to build and enhance your celebrity among your audience and become known among media professionals as a go-to source they can count on. A sizzle reel, for example, is a classic example of "show, don't tell." The images of you with news anchors and talk show hosts serve as a much more exciting, memorable and credibility-building introduction than does someone standing at a podium reciting a list of your accomplishments.
Lesson No. 4: Learn by doing. Before calling the nearest publicist, who will probably charge you thousands of dollars to book you on TV and radio, commit to doing the job yourself. Pitch your expertise and unique value proposition to local stations around the country (you can simply use Wikipedia to find a list of all stations nationwide). Getting some hands-on learning on how to navigate the media and use it to your advantage can be invaluable to your success. By starting small and using each appearance as a way to move upmarket, Clint booked 27 shows in two years.
Not long after that, he got "the call." It was The Today Show asking him if would be interested in coming on.
Go to AES Nation for additional insights about running a great business from Clint Arthur and dozens of other elite entrepreneurs.