The birth of a first-born child leaves most new parents deeply in love. As for me? It hit me squarely in the jaw.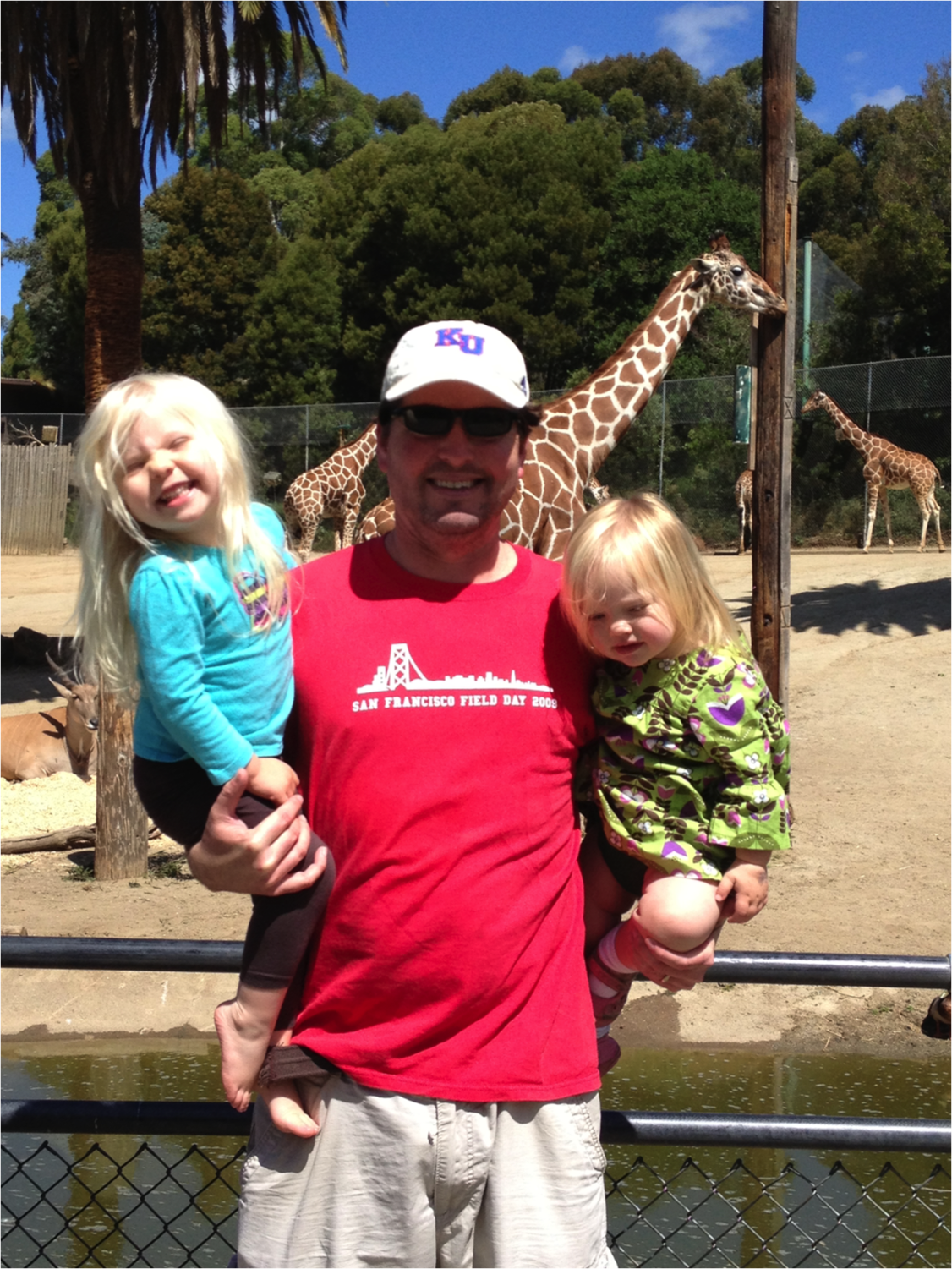 I had always been a driven, career-motivated person. That's why it took me by surprise when I felt sudden heartbreak at the thought of sending my new son to daycare after he was born.
For a brief period, I actually considered the idea of quitting my job to take care of our young baby full-time. This sudden onslaught of emotion eventually passed, but I've always wondered what it would be like to be a stay-at-home dad.
To find out more about what I might be missing, I spoke to two dads in my local community who care for their kids full-time. I found being a stay-at-home dad is no walk in the park, but these dads wouldn't have it any other way.
Scott Duncan: Former Nonprofit Consultant and Father of Three Daughters

Scott Duncan was, in his words, "freaking out."
His first daughter was two months old. His wife was nearing the end of her maternity leave. And Duncan did not like the nanny they had just interviewed.
"I didn't realize how strongly I would feel about not having a nanny until we interviewed one," said Duncan. "My wife didn't want to quit her job, so we decided I would ramp down [my work] to 50 percent. [We decided] I could do the work in the evening."
At the time, Duncan was consulting for nonprofits and philanthropic groups. The Stanford and Princeton grad had worked for the Gates foundation and the Irvine Foundation, among others.
When he made the decision to stay home, almost all the reactions were supportive. Except for one: "My own dad thinks it's completely crazy and has no idea why I'm doing it," Duncan says. "I grew up in Kansas in a pretty normal suburban community. My Dad thinks if you go far in life and educate yourself, you shouldn't waste time wiping bottoms."
His father's objections notwithstanding, Duncan says "there's nothing else I'd rather be doing than taking care of my kids. They are fun kids to hang out with. We wake up each day and we decide whether we're going to go to the beach, or on a picnic, or make drawings, or read books."
Duncan says his daughters' dispositions make it easy. "I think if I was a father of me, I'd have gone back to work. I was a holy terror."
Nevertheless, Duncan acknowledges that it hasn't always been easy. "When our second daughter was born, I was still working 20 to 30 hour a week," he said. "Our second daughter wasn't as good a sleeper. So we went through everything that comes with sleep deprivation that all parents are familiar with."
"I got one assignment that got sent back to me by a client with nothing but a question mark," said Duncan, laughing at the recollection. "I looked at what I'd written and it was completely incomprehensible. I don't know why the client didn't just fire me immediately."
Also, losing one income in a two-income household is challenging. "Neither my wife nor I need extravagant lives, but it's probably delayed our home purchase by a few years," he said.
Like any new job, Duncan has had his share of slip-ups. "For a while, I used to send my wife a picture around lunchtime," says Duncan. "But I hadn't realized when she received the photos, she was usually at work getting yelled at by clients. Here we were at Crissy field making sandcastles... it was the wrong time to send them."
Duncan's wife works long hours as an attorney, but he says his presence has been reassuring for her while she's working. "I think it's been great for her because she knows our daughters are in trustworthy care."
Dave Mak: Insurance Sales Turned Stay-at-Home Father of Two Boys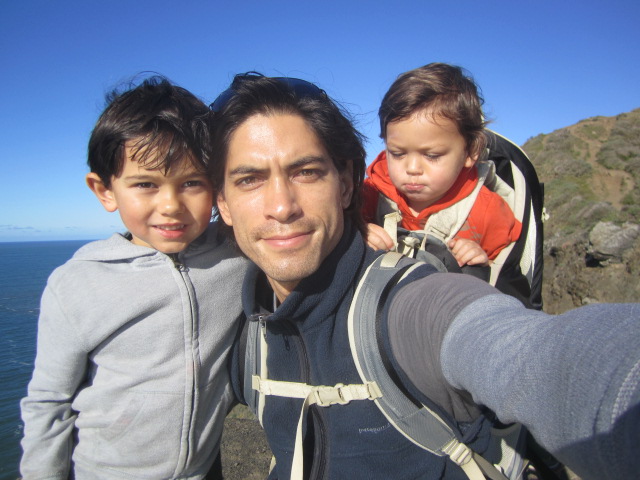 Unlike Duncan, Dave Mak took a different path after his children were born. He and his wife, Cecily, both held down full-time jobs until his second child arrived.
"We were both working a lot and not feeling like we saw a lot of each other or the kids," said Mak.
Around this time, Mak was also losing interest in his insurance industry career. "I didn't want to climb the rungs of the corporate ladder through the insurance industry to end up at some upper tier management position for a bigger paycheck."
The tipping point came last summer, when Cecily got a new job. Around the same time, their nanny wanted to reduce her hours. That's when Mak decided to quit to take care of his two sons full-time. "I just said now is the time if there was ever a time to do this sort of thing," said Mak.
Mak acknowledges he didn't test the waters first. "I just did it. I didn't need to test drive it," he says. "I knew what it was going to mean for me to be home and what I was sacrificing. I knew it was a full-time job, not just nine to five, but 24/7."
Like Duncan, almost all of Mak's family and friends were supportive. "My oldest brother was probably the most conservative in his opinion," says Mak. "He was a little more pragmatic about it."
The experience hasn't been without its challenges. Mak's wife works long hours and commutes about an hour one-way every day.
When I spoke with Mak, he was on his cell phone, driving his kids to a camping trip with another family in Mendocino, California. His wife was in New York for work.
"I feel bad she can't make it, though probably not as bad as she feels," says Mak. "The kids miss her more than she would like to know."
Duncan's and Mak's stories show there are both upsides and downsides to staying at home. As for me, I did not quit my job to be a stay at home Dad. But I ended up doing the next best thing - I quit my job to go work for myself, giving me greater control over my schedule.
Both Duncan and Mak are encouraging of Dads who want to stay at home, with a few conditions.

"Do a trial run first," Duncan says. "Taking care of the kids for a couple hours on the weekends or in the evenings is a significantly different experience than being their go-to day in and day out."
Mak is even more positive: "Do it," says Mak. "Do it sooner rather than later. There's only a finite window of opportunity that this need has to be filled."
Filling that need has suited both Duncan and Mak well.