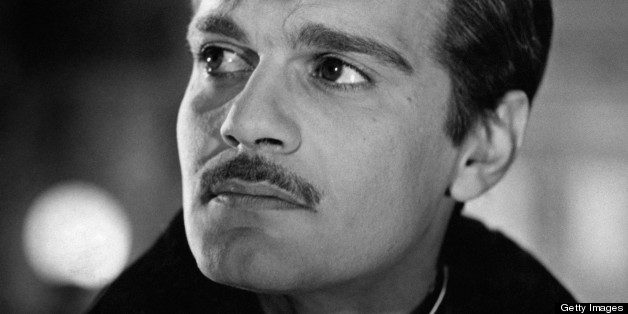 One of the singular joys of living in New York City is The Metropolitan Museum of Art, conveniently situated right across the Park from us.
I was reminded of this on Wednesday when I attended their "Impressionism, Fashion, and Modernity" exhibition.
Combining artwork and costumes, it showed how the finest French impressionist painters of the late-19th century were celebrating Paris as the epicenter of style and fashion in their work, by painting not just glorious gardens and vistas, but the colorful, elaborate outfits worn by the city's most prominent women.
Admittedly, I'm a sucker for the Impressionists. Were I Bill Gates, I'd be snapping up any Monet or Renoir I could lay my hands on.
And though you won't see me at any "Fashion Week" events, I also love and revere timeless fashion and style, by which I mean:
a) Clean styles, cuts and color sense that worked in 1930, and will work in 2030.
b) Fashions from the past -- say, two centuries (I'm less interested in togas) -- when what you wore and how you wore it was so much more important.
(My Met visit reinforced this last truth as I beheld rapt attendees gazing up at gorgeous gowns and suits in their t-shirts and blue jeans. It was something out of a New Yorker cartoon.)
As I was being blissfully engulfed by all this sensory stimuli, the idea for this piece came to me. I started thinking about the key role costume design plays in making a classic period film work.
By definition, these movies must simulate time-travel, and accurate, lovingly detailed period attire help achieve the effect, while filling us with wonder at the often spectacular way our forebears and ancestors once dressed.
My top 10 picks stand as great films on their own, but in each case, the stunning costume work really adds to the impact. And though many will reasonably cite examples of classic black and white movies that also deliver the goods, it's no coincidence that all of the following titles were shot in vibrant color.
(Final trivia note: the Oscar for best costume design was only introduced in the late forties. Of the nine films I've listed which were released since then, seven won the Oscar, and the other two were nominated.)
Gone With The Wind (1939): At the outbreak of the Civil War, feisty, narcissistic Southern belle Scarlett O'Hara (Vivien Leigh) meets her match in roguish charmer Rhett Butler (Clark Gable), who woos her persistently despite her love for another man, Ashley Wilkes (Leslie Howard). Ashley however has chosen the gentle Melanie Hamilton (Olivia de Havilland) for his bride. All this sets the stage for one of cinema's most turbulent romances, with plenty of historic, cathartic moments in the background, as the progress and aftermath of the war leaves the Old South in ashes. One of the world's most cherished and enduring pictures, Wind was birthed in the mind of novelist Margaret Mitchell and incubated by brilliant, obsessive producer David O. Selznick, who spared no expense in bringing this powerful, affecting story to the big screen. The ultra-lavish production features ornate costumes and art design, jaw-dropping set pieces and historical sequences (especially the burning of Atlanta, for which a Hollywood set was torched), all wrapped around the story of a resourceful, if not likable, heroine. Leigh (a native Brit!) plays the self-absorbed Scarlett to perfection, while Gable's Rhett is devilishly attractive and fiercely masculine. Grand studio filmmaking at its aristocratic best, Selznick's brainchild nabbed an armload of Oscars, including Best Picture and Actress (for Leigh).
Moulin Rouge (1952): Frustrated by a childhood injury that's deformed his legs, well-heeled, fin-de-siecle painter Toulouse-Lautrec (Jose Ferrer) immerses himself in the bawdy world of Montmartre's lively show club the Moulin Rouge, quaffing cognac and observing can-can acts while he works at his art. One night on his way home, he meets Marie (Colette Marchand), a prostitute trying to ditch a vice cop, and the two begin a tumultuous relationship. A box-office smash in 1952, John Huston's engrossing biopic about the discordant life and loves of famed 19th-century painter Toulouse-Lautrec is drenched in colors taken from the artist's own palette. Shot mostly from the waist up, but acting on his knees, José Ferrer does a remarkable job of conveying the gloomy Toulouse-Lautrec, whose infirmity crippled his self-esteem but instigated his flagrant art. Zsa Zsa Gabor is also captivating as entertainer Jane Avril, while composer Georges Auric's now-classic score gives Rouge a melancholy cast. The flamboyant opening sequence is one of Huston's finest set pieces.
Gigi (1958): Gigi (Caron) is a young Parisian schoolgirl at that awkward stage between girlishness and womanhood. Older, wealthy family friend Gaston (Jourdan) has always treated her like a little sister. Eventually though, Gigi blossoms into quite a beauty, which causes Gaston considerable inner conflict. Complicating matters is that Gigi comes from a family of courtesans- not the type a gentleman would customarily marry into. To help him resolve what to do, Gaston enlists the help of good-hearted Uncle Honore (Chevalier), who's wise in the ways of women and romance. Top MGM producer Arthur Freed and director Vincente Minnelli hit their respective peaks with this enchanting movie, one of the few musicals ever to win the Best Picture Oscar. Caron is radiant as the gamine who becomes a beautiful woman before our very eyes, the suave Jourdan is just right for Gaston (he can sing too!), and Chevalier steals every scene he's in as old roué Honore. Even so the film's real stars remain that gossamer Lerner-Lowe score, and Minnelli's sumptuous recreation of fin-de-siecle Paris. Thank Heaven indeed!
The Leopard (1963): This gorgeous, sweeping historical film, based on a top-selling Italian novel, portrays a transitional period in 19th century Sicily, when the old aristocracy gave way to the rising middle classes to forge a more democratic nation. This societal change is glimpsed through the eyes of the aging prince Don Fabrizio Salina, (Burt Lancaster), decidedly of the old Italy, who views its passing philosophically. Salina's handsome nephew Tancredi (Alain Delon) and his intended, Angelica (Claudia Cardinale), represent the incoming order. Director Luchino Visconti's exquisite epic weaves the theme of societal upheaval into a sumptuous and stunning cinematic tapestry. A meticulously dubbed Lancaster gives a flavorful, commanding performance as the proud patriarch, while Delon and Cardinale comprise one of the most magnetic young couples ever captured on celluloid. The film's final set piece is a particular stunner, often cited as one of the most visually arresting sequences in all film. (Trivia note: both Brando and Laurence Olivier were considered for Lancaster's role here, just as all three actors would compete for the part of Don Corleone in The Godfather nearly ten years later.)
Dr. Zhivago (1965): Though married to Tonya Gromeko (Geraldine Chaplin), daughter of the couple who adopted him as a youth, poet-physician Yuri Zhivago (Omar Sharif) nurses an undying passion for Lara (Julie Christie), the lovely wife of a political rebel he meets during the First War. With the violent upheavals of the Bolshevik Revolution wreaking havoc in their lives and throughout Russia, will their passionate love survive? Based on Boris Pasternak's Nobel Prize-winning novel, David Lean's third masterpiece (following The Bridge on the River Kwai and Lawrence of Arabia) is a sumptuous, absorbing epic in the grand tradition of filmmaking. Sharif and Christie (often glimpsed in adoring close-ups) are ravishing to watch, as Lean turns an earth-shattering moment in world history into high romantic drama. Brimming with unforgettable images of the Russian steppes captured by Oscar-winning lensman Freddie Young, Lean's snowy, romantic spectacle is just what the Doctor ordered, with marvelous ensemble work by Rod Steiger, Alec Guinness, Tom Courtenay, and Klaus Kinski.
Barry Lyndon (1976): Fleeing Ireland after a duel, roguish young Redmond Barry (Ryan O'Neal) pursues an odd and adventurous course into high society, including a stint in the Prussian army under the command of Captain Potzdorf (Hardy Kruger). Eventually, after romping through Europe with a card sharp, he meets gorgeous, newly widowed Lady Lyndon (Marisa Berenson). But this twist of romantic fortune may not end well for Barry. A chilly social critique guised as an elaborate costume drama, Stanley Kubrick's Barry Lyndon is a splendidly realized, visually sumptuous affair. At the height of his fame in the mid '70s, O'Neal portrays Barry with sly charm as he becomes embroiled in war, betrayal, romance, and family dysfunction. Neglected in its day, this stately adaptation of William Thackeray's novel deserves its rehabilitated reputation: John Alcott's low-light cinematography is exquisite, the period details are obsessively spot-on, and the entire picture-winner of several Oscars-has the look of a color-saturated 18th-century canvas.
Fanny and Alexander (1982): Set in early 20th century Sweden, this sumptuous film concerns the Ekdahls, an exuberant clan whose happy life is seen through the eyes of young son Alexander (Bertil Guve). But when patriarch Oskar dies, mother Emilie (Ewa Frolling) rashly decides to remarry cold Bishop Vergerus (Jan Malmsjo), and the Ekdahls' existence is transformed from one of warm colors to a stern, inflexible gray. Perhaps the crowning work of Ingmar Bergman's long, distinguished career was originally a TV mini-series, cut to three hours for theatrical release. Certainly the Swedish master's most autobiographical film, Fanny shows how a sudden turn in one family's fortunes accelerates the maturing of son Alexander, who's modeled on Bergman's youthful self. Magical and ultimately optimistic, the multiple Oscar-winning Fanny is a masterpiece of storytelling on film, by turns intimate and epic.
A Room With a View (1985): Traveling in Italy with protective spinster cousin Charlotte (Maggie Smith) at the dawn of the 20th century, beautiful English maiden Lucy Honeychurch (Helena Bonham-Carter) meets and falls for the dashing, free-spirited George Emerson (Julian Sands). Witnessing their stolen kiss high above Florence, disapproving Charlotte goads her to return to England, where Lucy is eventually courted by the stiff, conventional Cecil Vyse (Daniel Day-Lewis). Yet her passions are aroused again when Emerson moves nearby. One of the finest creations coming out of the longstanding Merchant/Ivory alliance, Room With a View is a stunningly evocative romance lovingly adapted by screenwriter Ruth Prawer Jhabvala from the book by E.M. Forster. Nominated for eight Academy Awards, the film boasts dazzling sets and costumes, along with note-perfect early turns by Merchant-Ivory regular Bonham-Carter and an uncharacteristically priggish Day-Lewis. Don't miss this lush, smart and sumptuous cinematic treat.
Topsy-Turvy (1999): An in-depth look at the life and work of 19th century British musical team Gilbert and Sullivan. This film goes beyond faithful renderings of their timeless operettas to expose the backstage shenanigans of their company and the strained relations between straitlaced librettist Gilbert (Jim Broadbent) and dissolute composer Sullivan (Allan Corduner). Just when it seems the two have reached the end of their creative tether, they're inspired to create their most enduring work, The Mikado. Director Mike Leigh meticulously recreates the London that belonged to Gilbert and Sullivan. The film's mix of pageant and backstage drama accelerates the long-running time, and you find yourself lost in the look and textures of that time and place. Musical renditions, sets, and costumes feel stunningly authentic, reinforcing why the pair was the toast of England. Both Broadbent and Corduner excel in the leads, each in their way conveying the frustrating predicament of an incompatible partnership.
La Vie En Rose (2007): Born into a bordello and abandoned as a youth, French singing icon Edith Piaf (Marion Cotillard) learned from an early age that the world was full of sorrow. Tracing her incredibly fateful life and career from destitution on the streets of Paris to her eventual fame as the eminent chanteuse of her generation, this biopic depicts how Piaf--troubled by drugs, violence, and cruel twists of fate -- channeled the anguish of her experience into sublime songcraft. You couldn't ask for a better life story than Piaf's, and French director Dahan spares nothing in his depiction of the legendary singer, who was discovered crooning for pennies on a corner by cabaret owner Louis Leplee (Gerard Depardieu), later loved champion boxer Marcel Cerdan (Jean-Pierre Martins), and ultimately found a berth in 1950s Hollywood. But despite these successes, she endured enough tragedy to make Sophocles weep, and it's the supernaturally beautiful Cotillard who brings Piaf to radiant, charismatic life in this unusually enthralling biopic, for which she won a much-deserved Oscar. Yes, this Rose has its thorns, but the pain is pure bliss.
Looking for good movies to watch? Top movie recommendations? For over 2,500 of the best movies on DVD or to stream, visit Best Movies by Farr
See John's videos for WNET/Reel 13
Follow John on Facebook
Add John Farr to your Google+ Circles