Over the past decade, the country has chalked up impressive gains in increasing the national high school graduation rate. After many years of stagnation, it has increased by 10 percent. During those ten years, an additional 1.7 million students received their diplomas within four years. And, as we announced at the Building a GradNation Summit in April 2014, for the first time, more than 80 percent of young Americans are graduating on time, and we are on track to meet the GradNation goal of 90 percent graduation by the class of 2020.
As pleased as we are with the increase in graduation rates, we are keenly aware that 20 percent of young people, nearly 750,000 a year, are still not walking across the stage to collect their diploma with their peers. An even larger number of young people aged 16 through 24 -- more than two million in total -- are not in school and do not yet have a high school diploma.
What seldom gets attention is what it takes to reconnect young adults to the promise of a high school credential after they've already left school. The answer goes way beyond any particular test. Re-engagement centers around the country are often left to do the work of providing comprehensive support services including childcare, job training and housing assistance that allow young adults to remain engaged and focused on successfully meeting the challenges of going back to school.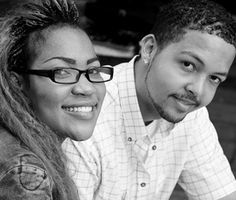 Earlier this year, our Center for Promise published Don't Call Them Dropouts, a report based on carefully listening to young people who did not graduate in four years. We sought to deepen our understanding of how these young people got off track and what caused them to leave school before graduating. Among the striking findings of this report was the fact that, although these young people left school before graduating, they showed resilience, continued optimism and ambition. Those young men and women still aspired to further education, a good job and a strong family.
This determination to seek adult success and stability accounts for the fact that approximately two-thirds of young people who leave high school before graduating eventually go back and complete a degree or equivalent. In a recently released white paper, Back to School: Exploring Promising Practices for Re-engaging Young People in Secondary Education, the Center for Promise explores the ways to strengthen and expand re-engagement options for young people who need more time or different pathways in order to finish high school.
Re-engagement is the process by which young people, usually between 16-24, who have either left school without graduating or who are at-risk of dropping out of school re-connect with the systems that allow them to complete a high school diploma or credential. It's a newer term that is complementary to more commonly used terms, such as "alternative pathways" or "dropout prevention," and provides a positive framing on what can often be considered a sore spot in anyone's educational development.
Re-engagement programs not only open the door for young people to college and vocational school, but as importantly, they provide access to caring adults, comprehensive life supports, flexible scheduling and individualized coursework that helps to keep participants on track to success. Routes to re-engagement include re-engagement centers, community-based organizations, school district based-programs or partnerships with post-secondary institutions.
Promising strategies for successfully re-engaging young people include five key programming characteristics, which are highlighted in the paper. These include: 1) providing educational experiences that fit students' lives; 2) encouraging supportive relationships with adults and peers; 3) providing reliable, consistent support and opportunities to connect with others; 4) offering work-readiness skills and practical work experience; and 5) facilitating or providing access to comprehensive support services.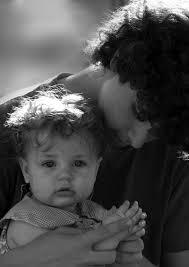 For example, Homeboy Industries in Los Angeles and E3 Power Centers in Philadelphia, which both provide re-engagement programs and are highlighted in our paper, offer life skills courses such as anger management, financial literacy and drivers' education, in addition to academic courses. YO! Baltimore has a rigorous process for following up with absent youth in an effort to encourage consistent participation, and YouthBuild, a national organization, allows participants to build affordable housing in their communities while working on their GED or diploma to give them real-life work experience.
Ujaama Place in St. Paul, MN is a great example of a program providing young people with reliable support. Ujaama assigns each participant with a coach when he enters the program. These coaches tend to have similar backgrounds to program participants and meet with them each week. It is these types of strategies, embracing a comprehensive approach, that really help to improve the chances of young adults successfully completing re-engagement programs and furthering their educational careers. If implemented early and consistently in a child's educational development these strategies may also prevent young people from leaving school in the first place.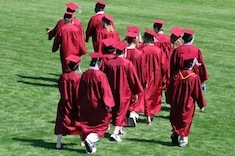 Don't Call Them Dropouts showed that the young people who leave school early are not quitting on themselves or their future. We can't quit on them either. The young people and the program leaders interviewed for this paper on re-engagement programs underscore the hope, the potential and the promise for the future that re-engagement offers. Though these young people are following a less conventional and longer path, we need to find more and stronger ways to encourage their re-engagement and support their efforts to get back on the road to adult success.