I couldn't resist these ghoulish Halloween cupcakes -- definitely not just for kids! Happy Halloween everyone!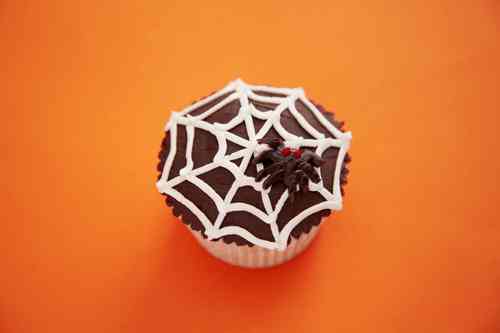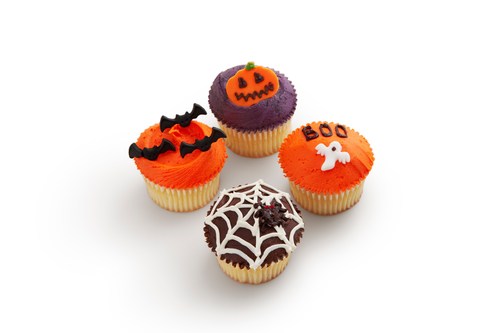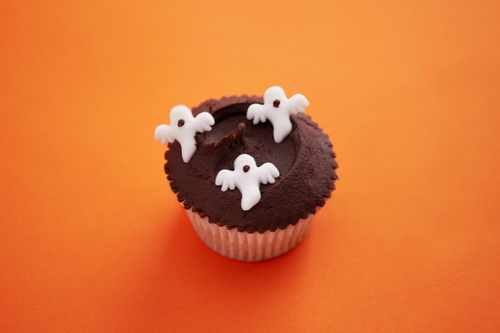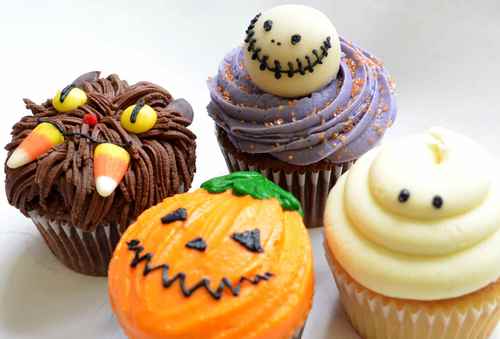 By Lola's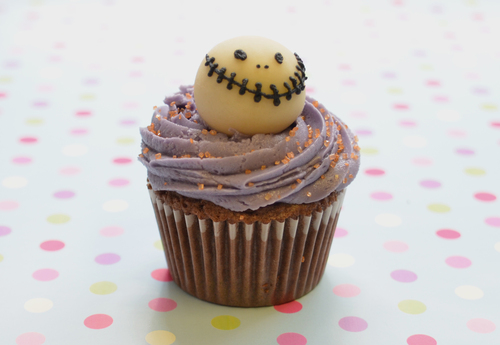 By Lola's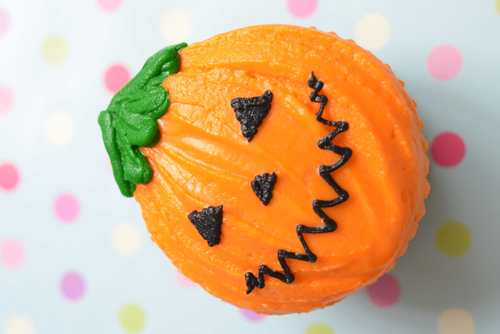 By Lola's
Why not try making your own cupcakes -- here is one of my favourite recipes from the mighty Eric Lanlard, Key lime cupcakes.
Makes 12 cupcakes
175g (6oz) unsalted butter, softened
300g (10oz) caster sugar
3 eggs
grated zest of 1 lime and 4 tbsp juice
1 tsp vanilla extract
300g (10oz) plain flour
1 tsp baking powder
360ml (121⁄2fl oz) buttermilk
For the crystallized lime peel
2 unwaxed limes
100g (31⁄2oz) caster sugar, plus more for coating
For the lime syrup
30g (11⁄4oz) icing sugar dissolved in the juice of 11⁄2 limes
For the white chocolate Frosting
200g (7oz) white chocolate
125ml (4fl oz) whipping cream
175g (6oz) unsalted butter, softened
grated zest of 1 lime and juice of 1⁄2
350g (111⁄2oz) icing sugar
Using a vegetable peeler, pare the rind from each lime, then carefully cut it into thin strips. Put the icing sugar and 100ml (31⁄2fl oz) water in a pan and bring to the boil, stirring. Once bubbling, add one-third of the lime peel and cook for 3-4 minutes. Remove the strips, roll them gently in caster sugar and lay them on greaseproof paper. (Don't arrange them on top of each other or they will stick together.) Repeat with the remaining peel and, once all cooked, leave to dry overnight.
Preheat the oven to 180°C/fan 160°C/ gas mark 4, and line a cupcake tin with paper cases.
Using an electric mixer cream the butter and sugar until pale and fluffy. Add the eggs, slowly, one at the time. Then add the lime zest and juice, and the vanilla extract. In another bowl, sift together the flour and baking powder. Gradually add this to the butter mixture with alternate spoonfuls of buttermilk. Divide the mixture between the paper cases and bake for 25-30 minutes, until a skewer inserted into the centre of a cupcake comes out clean. Leave to cool in the tins for 5 minutes then transfer to a wire rack to cool.
Using a cocktail stick, insert small holes all over the surface of each cupcake, then spoon a teaspoon of lime syrup and allow it to soak through.
To make the frosting: put the chocolate and cream in a heatproof bowl over a saucepan of simmering water making sure the bowl does not touch the surface of the water. Heat until the chocolate is melted. Allow to cool completely. Then whisk in the butter, lime zest, juice, and icing sugar. When smooth, use a piping bag to pipe the frosting onto each cake, and decorate with a few strands of crystallized lime peel.
Recipe from Cox, Cookies and Cakes by Patrick Cox and Eric Lanlard published by Mitchell Beazley www.octopusbooks.co.uk