I have teamed up with the awesome BarChick ladies to bring you a definitive A to Z guide of eating and drinking in the capital -- Mighty Spice vs. BarChick. I do the food and they do the booze. Enjoy.
This week we are looking at what is hot right now from K to O:
K is for
Kebabs: These are not just a late night snack, they are an awesome Turkish delicacy. Mangal 2 in East London grills up some of the most authentic kebabs in the city over their huge indoor BBQ. Sit down, tuck in and try to avoid the meat sweats.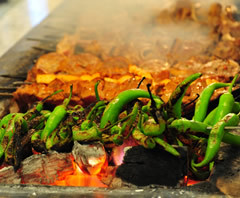 Kings Cross: Once famed for prostitutes and trains, now it's all cleaned up. They have a killer champagne bar, Harry Potter, a stunning hotel, a food market, a bar with beers to go and Caravan's latest restaurant venture. Frankly, take the later train!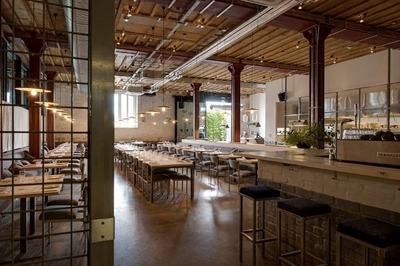 L is for
Le Caprice: This is my favorite restaurant in London. It's classic and cool all at once. David Bailey photographs line the walls and a pianist serenades you whilst you eat. The menu is constantly on the money and you always spot a celeb or two.
Loos: We love weird and wonderful loos -- they're important, right? Some of our favorites include the video game urinals at The Exhibit, the egg-like pods in Sketch Bar and the see-through doors that frost up when you lock them at Cellar Door.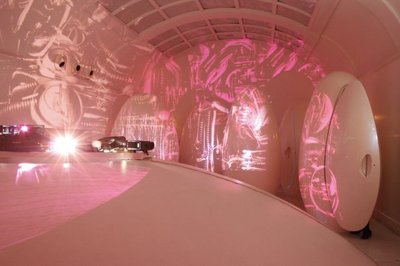 M is for
M could only be for meat fruit: Heston brought medieval food kicking and screaming into the 21st century at his newest restaurant Dinner by Heston. Meat fruit is one of the signature dishes and makes for a very tasty talking point -- paté covered in a thin layer of orange-colored jelly so it looks like a Satsuma. They even chuck in a leafy garnish!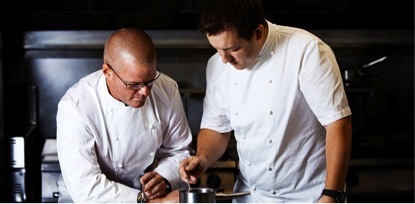 Members Bars: If you want to see how things are done in style, then you need to try and blag your way into one of London's exclusive members bars. Recently refurbished, Quo Vadis is right in the thick of it all in Soho; Shoreditch House has the pool on the roof and, of course, there's 5 Hertford St, it's Annabel's baby sister.

N is for
Nopi: This strange-sounding place is Yotam Ottolenghi and Sami Tamimi's move from highly successful cafés into restaurants -- people get out of the way, these guys are on fire! Nopi boasts one of the most interesting menus around. Luckily it is all designed for sharing, so you can do away with food envy and eat everything.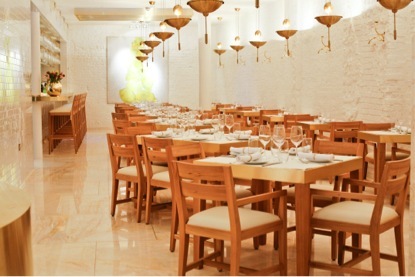 Nightjar: Stroll down the stairs, between the take outs, into this New York style 1920s prohibition speakeasy and get yourself a Manhattan. With amazing drinks, fancy garnishes, slick table service and live music each night, this is the place to get dressed up and seriously impress.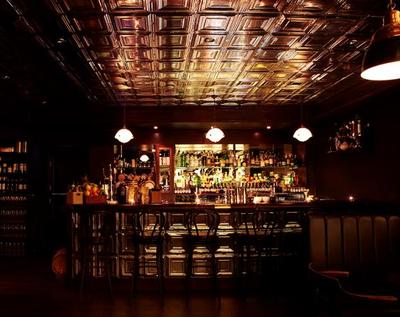 O is for
Outdoors: we both agree, so take full advantage. Ok, so it's not really the best time for outdoor dining right now, so just save this one for later. The Summerhouse opens its beautiful doors, on Regent's Canal, for a few months of the year. It is London's very own version of the Hampton's, so dust off your deck shoes and dine in style.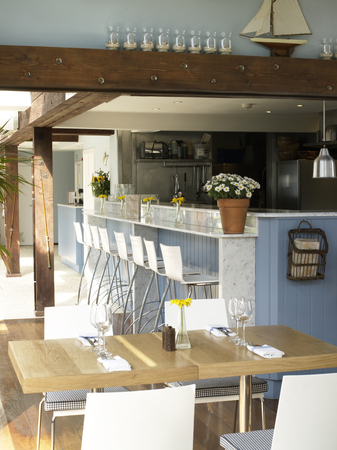 Whether it's a beer garden, secret garden or roof terrace, when the sun shines in London there's no keeping the drinkers inside. Hit Aqua to get away from the Oxford Street crowds, sip fancy cocktails and enjoy some of the best views of the city.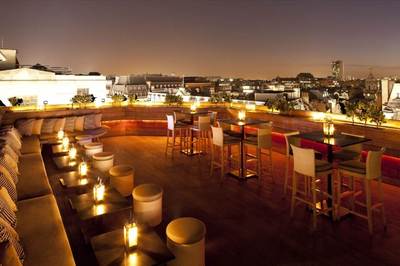 Don't miss P to T next week.
If you want to see more from those lovely BarChick ladies check out their site http://barchick.com