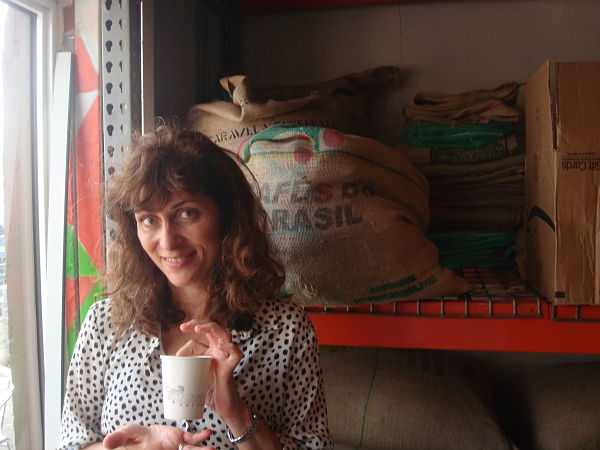 If Harry Crews and Katherine Dunn had ripped off each others' clothes in some back alley one late night, their illegitimate love child would likely grow up to write a book of stories very much like Nancy Rommelmann's Transportation. Of course that would imply that the two hard-boiled scribes didn't kill each other in the midst of their quick tryst, and that the kid survived a childhood raised by wolves, but any offspring of such an encounter would undoubtedly be formidably inclined to endure whatever hardship happened to arise. Rommelmann, who first racked with a diabolically good novel (The Bad Mother) and seconded that high emotion via a mad-dashing memoir (The Queens of Montague Street), is the kinda storyteller ink was designed to accommodate. So don't be surprised if you pick up a stain or two when she appears in your town -- for Miamians that means Panther Coffee this Tuesday evening.
I got Rommelmann to talk pods and other transportational matters.
If Transportation were a vehicle, what would it most resemble?
I am going to say a pod of sorts. An editor once pointed out to me that many of my characters wind up in small, enclosed spaces, and was I aware of this? Um, no, I had not been. But she's right, whether it's an actual pod -- refrigerator, space capsule -- or ones in which the characters jettison off in, in their minds.
What (kinda) road is it most likely to be travelling?
One from which there is no -- or rarely any -- return.
Just where might that road be going?
They hope salvation. You'll have to read the stories to find out.
What music would we hear blasting from its windows?
That depends on the story. In the title piece, "Transportation," it would the soundtrack to the film The Assassination of Jesse James by the Coward Robert Ford, by Nick Cave and Warren Ellis. For "X-Girl," I'll go with X-Ray Specs.
Would buckling-up for safety even be of any use?
With the possible exception of the narrator in "Maybe You Can Save Me" -- who has already spun off the mothership, so to speak -- the characters are seeking the opposite of safety, so no.