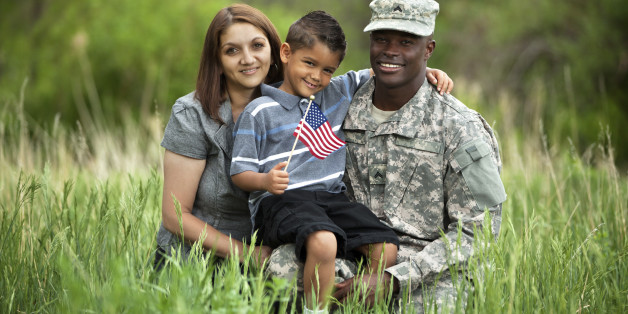 No veteran or active duty service member should endure a long hospital stay alone. Yet sadly, due to the high cost of travel, all too often our military families are separated while America's heroes receive care. Sometimes families sleep in hospital parking lots, unable to afford long stays in a hotel. Other times, they are unable to make the trip at all.
After two long wars in Iraq and Afghanistan, the number of injured veterans has increased dramatically, with many suffering from serious injuries that require long hospital stays. This is an issue that isn't going away and as evidenced by recent problems at VA facilities around the country, we need a multifaceted and comprehensive approach to delivering well-deserved benefits.
As a country, for our veterans, our service members, and their families, we have an obligation to do something about this. A family's love is often the best medicine, and in difficult times, I believe that our military families deserve the option of staying together.
Last month, the House took steps towards addressing this situation.
In June, I introduced a measure in the House to increase funding for military families facing this gut-wrenching dilemma. As the House debated the Department of Defense appropriations bill, I put forth an amendment on the House floor to increase support for the Fisher House Foundation, a non-profit that provides free lodging near military and VA hospitals in family-style homes.
The amendment passed and was considered as part of the overall Defense appropriations bill, which also passed the House on June 20. The bill now moves to the Senate. I look forward to working with my colleagues to make sure that increased support for Fisher House is included in the final version of the bill that heads to the President's desk.
Fisher House does truly commendable work and is a beloved institution in our military community. Since 1990, the Fisher House Foundation has built 63 homes located near 23 military installations and 24 VA medical centers. In 2013, over 22,000 families were served by Fisher House, with an average length of stay of 10 days. Overall, the foundation saved military families over $35 million last year. After Fisher House builds the homes - which are designed to be fully accessible, child friendly, and "homes away from home" - the facilities are donated to the military, providing a long-term asset that provides extraordinary value.
My amendment increases funding for Fisher House homes next year from $4 million to $20 million. This increase is fully paid for, offset by a reduction in the defense-wide Operation and Maintenance Account. I believe that building new Fisher Houses for military families should be a priority.
The additional funding for Fisher House provided by the Delaney Amendment could allow the Foundation to build four additional homes. Due to the tremendous size of the problem, new homes are needed around the country. More homes mean more families that can stay together and more military patients with their husbands, wives, fathers and mothers by their side.
Finally, Fisher House is one of America's most highly-rated charities, earning high marks for fiscal responsibility, public accountability, and program effectiveness. Fisher House has received the Seal of Excellence from the Independent Charities of America, an A+ grade from Charity Watch, and a 4 star rating from Charity Navigator for 10 straight years, placing it in the top 1% of charities.
We have a sacred obligation to support our men and women in uniform. As Congress continues through the budget process this year, I'm committed to building support for this cause. Free lodging for military families with loved ones in the hospital is something all Americans can rally behind.