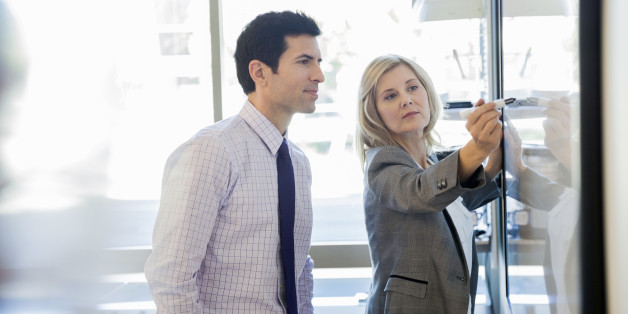 Business relationships based on trust, integrity, honesty and loyalty
In the '80s I got my first job in India helping a friend setup a small air conditioning dealership. This is where I learned what business relationships were made of. Why they were important, how you make them and how you keep them. I also learnt the ABC of marketing and selling. Back then, mobile phones and email were less popular modes of communication than face-to-face meetings and landline telephone calls. Of course, there was no such thing as voicemail or out-of-office messages. If you didn't answer your phone when the customer called (yes, even if you were on vacation) then someone else got your business.
I learned that to be stress free and have a good nights sleep, all I needed to do was to practice trust, integrity, honesty and loyalty with a 100 percent focus on my customer's satisfaction with our products and services. This was all I needed to get sales, repeat sales and referred sales. I didn't need to hunt or farm or aggressively convince someone to buy from me.
I ended up working there for nine years, and we became one of the largest dealerships in the country! I call that mutual success based on long-term relationships.
When I got married I wanted to travel the world and also focus on raising a family, so I left India and went on to work in the Sultanate of Oman in the Middle East. There I learned even more about loyalty. The company I worked for would do anything to see that I didn't leave them. Not just me, but every employee was treated this way. I know people who have worked in the same company for 30+ years.
But in my 25+ year career dealing with cultures from all over the world, I had never experienced what I was going to, till I came to North America.
Being part of a family

When I first landed, I was blessed to work for one of Canada's fastest growing technology companies. They had the best talent in the country, great workplace culture, encouraged us to take vacation (without taking work with you), freedom to innovate to solve business problems, there was no micromanagement, we had Christmas parties and every employee brought their families along. My colleagues even taught me how to play golf! But most of all the best people I had met anywhere in the world were at the workplace, and yes they were from every country in the world.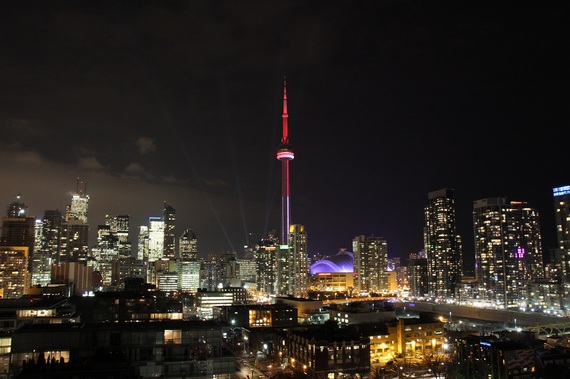 (This by the way is one reason I love Toronto, Canada -- very multicultural. I love the office potlucks around here.) I had a sense of belonging. Being part of a family.
I became a Canadian citizen!
Is your corporate culture based on numbers?

Life was great until one day, our company got acquired by a large American enterprise that was looking to enter Canada. Over the following weeks and months, many of my colleagues got fired. For me that was a new word in the office. I had never heard it outside the firing range. One of my colleagues joked "we have been invaded".
I was spared for well over a year, but only to face misery. I missed all my colleagues. My role changed overnight. Lots of new responsibilities. Everything and everybody became a number and the reason and justification for deciding the fate of peoples success were figures. The culture changed to no culture, or should I say, to a culture of numbers.
Then one day they called me in, and in 15 minutes, six and a half years of my passion, loyalty and hard work came to an end with just four words: "Thanks for your work."
I felt like I had never ever felt before. Hurt. This was the first time in 25 years I had experienced this kind of behavior from anyone. Lesson learned. The word loyalty does not exist in their dictionary of business.

Is this what corporate culture is all about in this part of the world?

Many enterprises continue to acquire great Canadian companies and infuse their culture to bring about change overnight. I wonder how many are successful. And in such situations, do the invaders ever think of the existing culture, loyalty and job satisfaction of the employees who they just bought? I always thought companies were like families, made up of people, and their happy coexistence determined their success. Do these enterprises realize that companies are made up of people, and that people are dependent on relationships?
What are you looking for in your job that will make you happy and successful?

Fast forward to now.
This past month I had the opportunity to advise several friends with their job searches and LinkedIn profiles, some who resigned their fancy titles with top enterprises, others who are planning on quitting, and a few others who I had the privilege to interview. One of the questions I asked every one of them was,
"What are you looking for in your job that will make you happy and successful in your new role?"

The answer to the question, my own bitter experience, and Arianna Huffington's recent post "40 Percent of American Workers Will Leave Paid Vacation Days Unused" is what prompted me to write this article.

"I would prefer to work for a Canadian company, not an American one" was the answer I got from all of them.
I have worked for some amazing people in America many have even recommended me on LinkedIn and I can never be thankful enough to them for their kindness. But what is it about these large businesses that has led to so many people thinking this way?
Like me and those who I'm helping in their job searches, there must be thousands more who feel that corporate America needs a serious overhaul in their approach to workplace culture, loyalty and job satisfaction, especially when they acquire companies in other countries.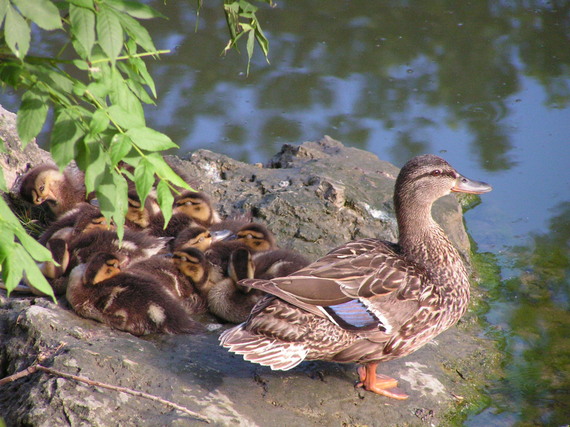 If companies treat their employees like they treat their close family members, then the workplace might become a place we may all look forward to and say, "Thank God it's Monday!"
"The most important single ingredient in the formula of success is knowing how to get along with people" -- Theodore Roosevelt