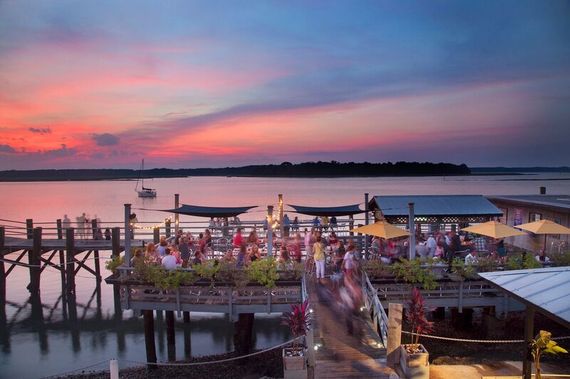 Not long after I visited Hilton Head and wrote about its attractions, the area was hit hard by Hurricane Matthew and destruction was widespread, but now I am told Hilton Head is coming back to vitality, and all the restaurants I visited there are again open.
HUDSON'S ON THE DOCK
1 Hudson Road
843-681-2772
hudsonsonthedocks.com
Everybody knows and loves Hudson's. Since 1967 on what was once Hudson's Oyster Factory on Port Royal Sound, whose enormous popularity is owed to the dogged commitment of the Carmines family to obtain the finest seafood up and down the East Coast at whatever cost, from Charleston to northern Florida to bring in a wider array of fish than most anywhere else in the entire region--swordfish, mahi mahi, grouper, tile fish, trigger fish, vermilion snapper, black sea bass, crabs and lobsters, all of it processed in-house, so that Hudson's each year goes through 250,000 raw oysters and 70,000 pounds of fresh shrimp, serving up to 1,200 guests a night indoors and out.
The field marshal who oversees these logistics and tactical considerations is Brian Carmines, originally a New Englander, who with his wife, Gloria, established the David M. Carmines Memorial Foundation to raise money through seafood festivals for MD Anderson Cancer Research Center, the Island Recreation Scholarship Fund and the American Cancer Society.
Most nights of the week, you'll wait for a table at Hudson's, but you wile away the time reading the huge newsprint menu while nursing a dark and stormy or a cold beer as the suns nestles below the Sound and live entertainment begins outdoors.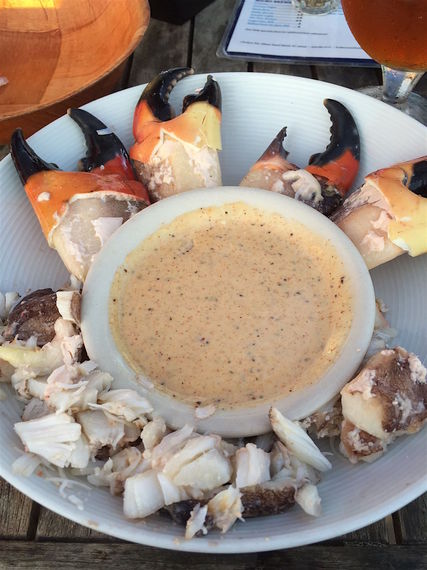 A brigade of cooks have perfected everything from the second-by-second timing of cooking sweet fresh barbecued shrimp till tender in a rich stock with buttered baguette ($12) to the proper seasoning with roe of she crab soup ($4.95-$6.25). I had a platter of jumbo stone crabs (market price) as meaty as they come, with a light mustard sauce, and there was next to no filler binding the fat, pan-sautéed crabcakes ($12).
The menu goes on to flounder stuffed with more crabmeat ($22), marvelous broiled scallops ($25) and almond-crusted grouper with a citrus beurre blanc ($25). At dinner's end, there's a superlative Key lime pie ($6.50).
Hudson's is one of those places, like Union Oyster House in Boston and Joe's Stone Crabs on Miami Beach, that seem essential stops for anyone visiting Hilton Head.
MICHAEL ANTHONY'S
37 New Orleans Road
843-785-6272
michael-anthonys.com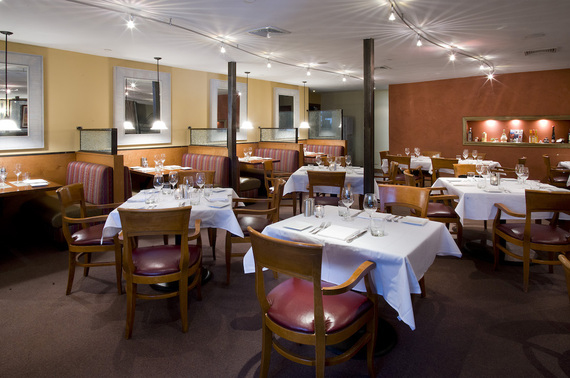 Fine Italian food was not easy to come by on the island--Michael Anthony's is an exception: Opened by Tony and Becky Fazzini in 2002 to evoke the Italian eateries of their upbringing in Philadelphia, the Fazzinis are doing the kind of Italian food difficult to come by anywhere in South Carolina.

It's a handsome restaurant, with very fine, soft romantic lighting against brick walls and white tablecloths, and a responsible decibel level. The wine list is unremarkable, with most markups per bottle about 200 percent.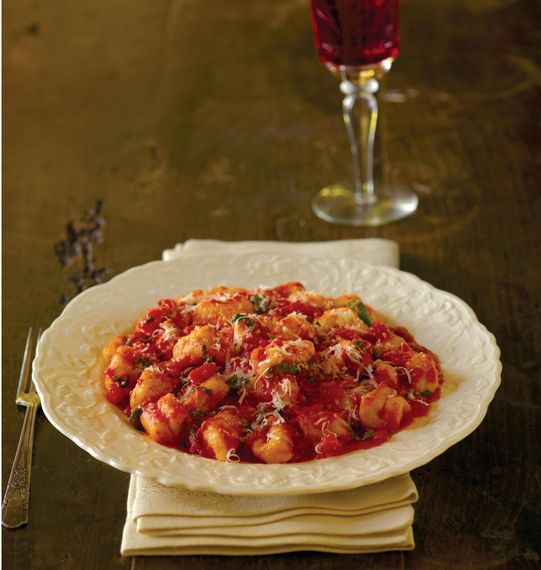 Begin with salad of watermelon with toasted pinenuts, arugula, aged balsamic vinegar with ricotta salata cheese, followed by spaghetti with crab, or gnocchi cacio e pepe with cheese and cracked black pepper as simple as it was simply wonderful; porcini tagliatelle was moistened just enough with a wild mushroom demi-glace.

Portions are very generous here, and you're likely to take some home, including a bistecca alla Nino Borghese, where lamb gained flavor from a black truffle and amarena cherry reduction. Tender involtini of veal were lush with a tomato cream.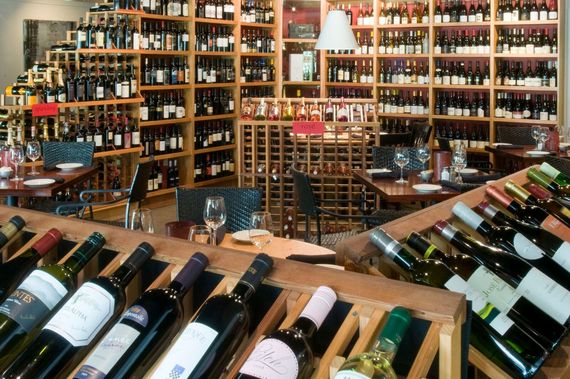 THE SAGE ROOM
81 Pope Avenue
843-785-5352
TheSageroom.com
Chef-owner Matt Jording is not trying to please everyone, for his cooking is focused with a robust excellence and beautiful presentation that command a serious gastronome, all without the slightest pretension. Open only for dinner, there are no hamburger or fried fish sandwiches on the menu. What there is shows that Jording can cook with finesse both in classic and modern styles, beginning with an excellent three onion soup ($8) of smoked provolone that gives an added nuance Gruyère lacks to the caramelized onions and goat's cheese crostini.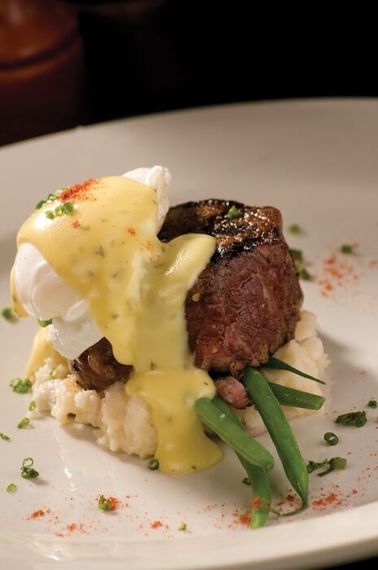 Since it's difficult for me ever to turn away from South Carolina's great shrimp, I ordered a dish of them, sautéed and set over al dente angel's hair pasta ($27) with the shrimp lightly sautéed then tossed with bell peppers, basil and garlic over a roasted tomato sauce. On the meat side of the menu, I found a well-marbled, well-seared ribeye of beef first rate ($40), a 22-ounce giant sided with a bleu cheese-lavished, sage-scented potato gratin served with crisp green beans.

The dining room is comfortably casual but not a place I'd arrive in sporting cut-off shorts and flip-flops. The well-lighted wine wall is an impressive part of the design, and the wine list is one of the better ones on the island, with many out-of-the-ordinary labels like The Stump Jump (Australia) and Ernie Els Big Easy (South Africa).
RED FISH
8 Archer Road
843-686-3388
redfishofhiltonhead.com

Seasonality, amply bolstered by the HH Farmer's Market, drives chef Chaun Bescos's menus at Red Fish, especially since he grew up on an organic farm in Hawaii, a blessing that shows up in dishes like seared ahi poke ($13) and Asian pork meatballs ($10). So you can be sure that the greens in his salads left their beds that morning.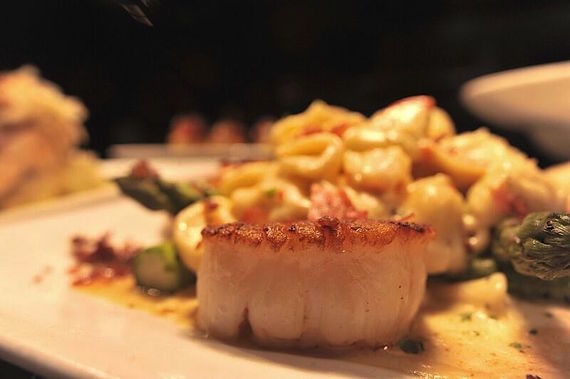 If anything, the menu is too large--20 appetizers, soups and salads, 12 entrees and 10 desserts, many involving a lot of ingredients. But he's not about to compromise sparkling fresh grouper (market price) or a Heritage Farms Berkshire pork chop ($33), which he brines in maple syrup and serves impeccably cooked with house-cured bacon grits, sautéed broccolini and red-eye gravy--a convincing argument for how far Southern traditional food has been brought in the last few years.

Red Fish is a great-looking spot, airy with well-spaced tables, and an attached wine shop and a thousand bottles in inventory.