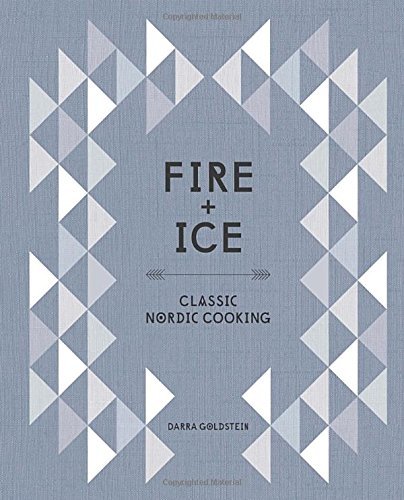 FIRE + ICE: Classic Nordic Cooking by Darra Goldstein ( $40) -- For those who think that "New Nordic Cuisine" has anything to do with what people actually cook and eat in Scandinavia, Darra Goldstein's thick volume should shock you back to reality, without a live ant or bit of moss on the plate. Although Goldstein is not from any of the countries she covers in this splendidly illustrated volume, she's always been an intrepid scholar of culinary culture, and it shows in her understanding and preparation of dishes as disparate as chilled blueberry soup, asparagus and dill terrine, Jansson's Temptation, and Swedish almond bread.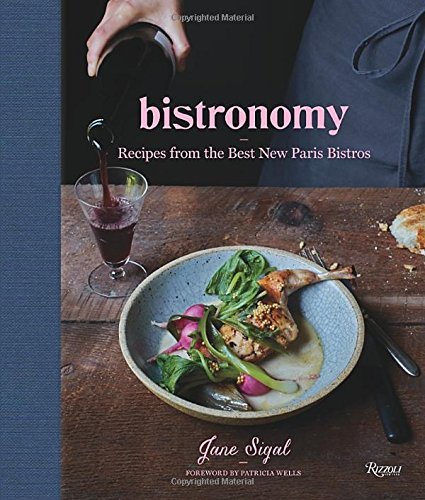 BISTRONOMY: Recipes from the Best New Paris Bistros by Jane Sigal ($39.95) -- If you believe media who insist French cuisine has become stultified, open this beautiful book and be prepared to find that the best young chefs of Paris are doing stunning work, usually in homage to the classics but also wholly their own invention. You'll find Yves Camdeborde's green lentil soup with tapioca from Le Comptoir; charred squid with boudin noir, peas and herbed oil from Shaun Kelly's namesake restaurant; monkfish with asparagus and parmesan cream from Amélie Darvas's Haï Kaï; pork belly with darphin potatoes and tamatind jus from Septime's Bertrand Grébaut; and chocolate terrine with caramelized hazelnuts by Stéphane Jégo of L'Amis Jean. A sense of conviviality and youthful enthusiasm runs through the book, without a scintilla of affectation.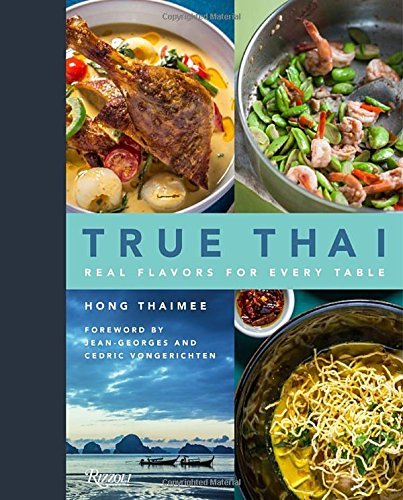 TRUE THAI: Real Flavors for Every Table by Hong Thaimee ($35) -- The subtitle of this book may be somewhat disingenuous, for many of the recipes require difficult-to-obtain ingredients of top quality, and, frankly, who's going to make his own Chiang Mai sausage at home? But Thaimee is an attractive, amiable and instructive teacher who insists that the Thai rule of thumb of rod mue-the "flavor of your hand," meaning your own personal taste-be observed. The recipes are very well written and ever enticing, from coconut and wild sesame sticky rice to "The 15-Minute Soup That Changed My Life," a shrimp dish with tamarind Thaimee made on the Iron Chef America TV show .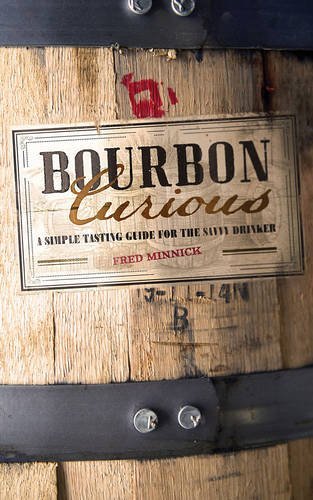 BOURBON CURIOUS: A Simple Tasting Guide for the Savvy Drinker by Fred Minnick ($22.99) -- Fred Minnick is my favorite spirits writer because he is knowledgeable, writes beautifully, and turns what could be a screed of dull tasting notes into an insightful discussion of the exploding world of a "brown liquor" that even ten years ago seemed poised to be relegated to redneck bars and juleps once a year on Derby Day. He spends nearly 100 pages giving you the history, the lore, the legal limits, and exposes much of the nonsense spread by producers about the confusing myriad single, small, ultra-rare bottlings with special treatment in casks coming out of Kentucky on a seasonal basis. Trust Minnick to steer you to the best of them.