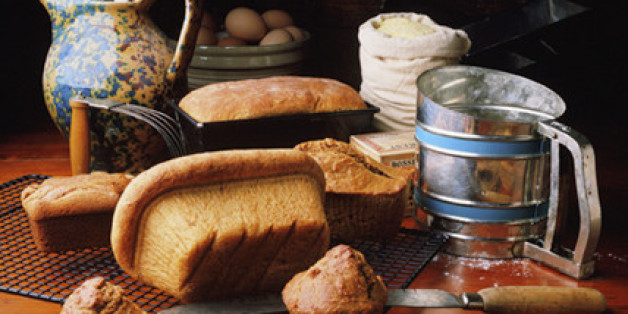 I love the sound of the word "hodge-podge," so here's mine for an array of possible holiday gift books.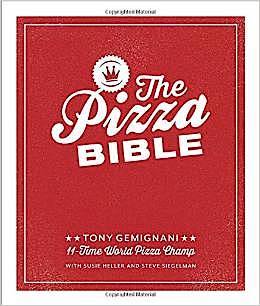 The Pizza Bible by Tony Gemignani ($29.99)--Worn out by pronouncements of know-it-all food mavens who have turned pizza into an overheated debate as to what is and what is not pizza, which pizzeria is the best and which is not, and on and on ad nauseam, I was so happy to find that Tony Gimignani, "11-Time World Pizza Champ," sets the record straight and shows how you can make first-rate pizza without access to a professional pizza oven. That's good enough, but then he follows with examples of pizzas that never stray from the essential simplicity of a dish that has been destroyed by novelty. O.K., I'm not in love with his Chicago-style pizza or with one named after an Italian gangster, but he's doing things the right way, and he appends plenty of other recipes for global variations, all well illustrated and well described. This is the only pizza book any sane home cook will ever need.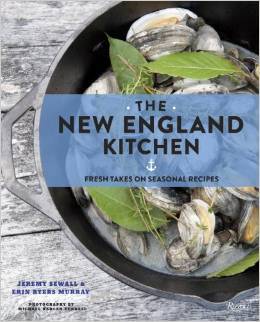 The New England Kitchen by Jeremy Sewall and Erin Byers Murray ($29.95)--The regional focus of this splendidly photographed, impeccably written volume is the best of its kind in years, and Sewall is one of New England's finest advocates of his local bounty, from cranberries to lobster. So, even if so many of the recipes included haven't much to do with New England culinary tradition and are only to be found in restaurants in Massachusetts, Rhode Island and Maine, it's a moot point when Sewall makes so many sound so good--the kind that make you stick Post-Its on every page: grilled razor clams with bacon and green garlic; poached halibut with crisp artichoke hearts; broccoli soup with cheddar toast; lentil and lobster bisque; salt cod beignets with black pepper aïoli, and lemon tart with lavender cream.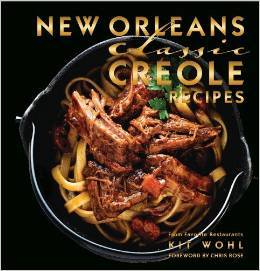 New Orleans Classic Creole Recipes by Kit Wohl ($13.85)--Every year or so Kit Wohl returns to prove wrong everyone who thinks Creole cookery is stuck in its ways, too heavy, too spicy, and too much of everything; the truth is, the cuisine has evolved like all others in this country over the last 30 years. Thus, while you'll find no better examples--most from New Orleans restaurants--of dishes like shrimp and ham jambalaya, file gumbo, crabmeat maison, pain perdu, and pralines, you also find that things have lightened up, become more complex in their use of spices and based on far better ingredients than Creole cooks had in the past. Just page through this book and I guarantee you'll stop and read the whole recipe after looking at the photos of contemporary renderings like beef daube with fettuccine, jalapeño cheese grits, crab cakes with ravigote sauce, and Creole cream cheese Evangeline. No one in the Crescent City knows the whole story of New Orleans food better than Kit, and she's determined to set it down with respect and authority.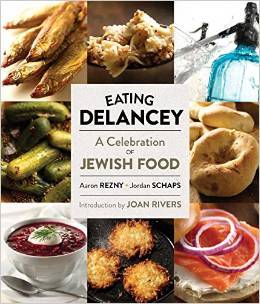 Eating Delancey by Aaron Rezny and Jordan Schaps ($23.62)--There are a lot of jokes about bad Jewish food--many of them included in this book--but Rezny and Schaps, two photographers, show old-fashioned Jewish cookery in such delectable context, that anyone would be tempted to try kasha varnishkes, stuffed cabbage, and matzo brei. Just as important are the contributions by noted Jewish feinschmeckers like Joan Nathan, Arthur Schwartz, even Franz Kafka, and remembrances of great Jewish delis and food emporiums. Perhaps the quintessential Jewish pronouncement in the book is the life-affirming "They tried to kills us. We survived. Let's eat."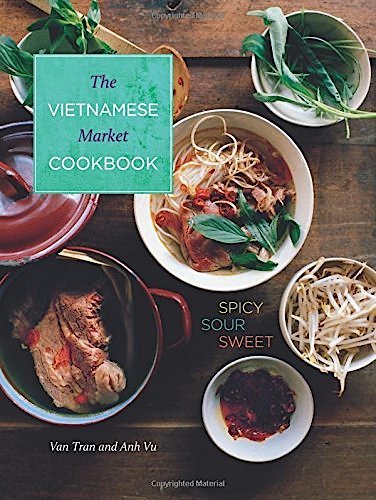 The Vietnamese Market Cookbook by Van Tran and Anh Vu ($30)--There haven't really been that many cookbooks about Vietnamese cuisine, which, as this volume indicates, can be as varied as papaya salad with crispy anchovies and sea bass carpaccio--though I suspect "carpaccio" is not a word you'll hear much in Saigon kitchens.
With its marvel of seasonings--but not as much chile as Thai food--Vietnamese cuisine is subtle, has a French influence and is based on simplicity and family meals, occasionally rising to the festive. The authors show all of these ideas in profusion along with delicate, engaging text to explain the cultural underpinnings of this beautiful country.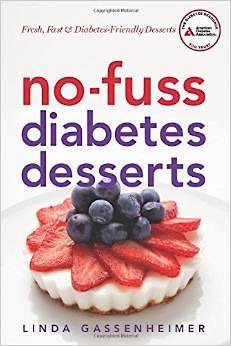 No-Fuss Diabetes Desserts by Linda Gassenheimer ($9.95)--I am not one to promote "health foods" but I am all in favor of alerting people with specific maladies to foods that will be tailored for them and delicious. The recipes in Linda Gassenheimer's new book, with the American Diabetes Association seal of approval, shows how delectably easy it is to follow a diabetic diet and feast on sweet dishes like fennel apple saute, baked stuffed pears, floating island, even chocolate walnut balls. No recipe is more than a page long, and her culinary hints are invaluable. And since Linda Gasenheimer is one of America's finest cookbook authors, diabetics should applaud her tackling this subject.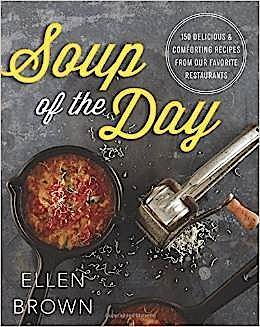 Soup of the Day by Ellen Brown ($20) -- This handy volume proves soups are a knack not a bother, and it just takes the right seasonal ingredients to add soup as a savory course to a meal or, in many cases, be a meal in themselves. For her compendium, Brown, food editor of the Providence Journal, has called on chefs all over the country who best define their region for recipes -- Stephan Pyles's Texas poblano asiago soup with golden tomato foam and John Fraser's creamy clam chowder with smoked potatoes and chorizo. And with winter in the offing, soup and a glass of wine may be all you need.