With autumn in full and chilly swing and Thanksgiving next week, I don't much change the heft of the wines I drink as I do tilt towards more varietals depending on what I'm eating. Here are some I've been particularly delighted with over the last few weeks.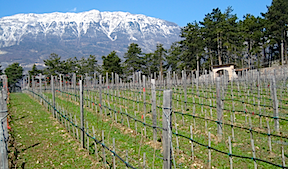 Dalzocchio Pinot Nero 2009 ($30)--This Italian pinot noir, made in Trentino by organic and biodynamic processes, from five acres of vineyard land, is produced in small amounts of about 8,000 bottles to maintain integrity. After being transferred to barriques, it undergoes élévage for about 18 months in 100% French oak and rests for a year before release. The result is a soft, nuanced wine with its own Italian, not French, character. Right now it is ready to drink with a fine roast chicken.
Quintodecimo Giallo d'Arles 2013 ($48)--This Campanian white wine producer from outside Naples makes this superb Greco di Tufo DOCG--a local varietal whose popularity has made for some mediocre exports. Quintodecimo's shows far more structure and complexity, color and intensity than most. The name pays homage to the color of golden yellow preferred by Von Gogh during his time in Arles. A very good wine with grilled seafood or a zuppa di pesce.
Beronia Rioja 2010 ($ 16)--This "limited edition" made to celebrate this Spanish estate's 40th anniversary is made from tempranillo, mazuelo and graciano grapes harvested from its oldest vineyard, which are in fact older than the winery itself. At 14% alcohol it shows the power of the tempranillo varietal with all its almond-like, rustic flavors and long finish, ideal with roast lamb on the grill.
Franciscan Estate Magnificat 2010 ($50)--At 14.5% alcohol, this Meritage-style blend of 78% cabernet sauvignon, 18% merlot and 4% petit verdot is blended, says the label, like the vinous equivalent of Bach's 1733 "Magnificat in D Major." That's fair enough, for this is a splendid, rich, very California style cab shows levels of flavor like those of the five soloists in the musical piece. There's spice entwined with the plum notes and tannin, and it's loosening up just fine right now, excellent with prime rib of beef and Yorkshire pudding for the holidays.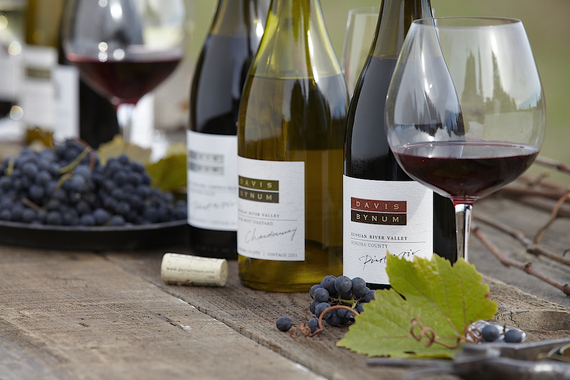 Davis Bynum Dijon Clone 667 Jane's Vineyard Pinot Noir 2012 ($55)--I am as loud a critic of Sonoma Valley's overripe pinot noirs as I am a booster of its well-made, stylish examples like this rich, well balanced example at 14.5% alcohol. Bynum (now owned by Rodney Strong Vineyards) has long championed more refined pinot noirs, and the acid so often lacking in New World pinots is here with subtlety and charm, making this perfect for roast duck or goose. Despite its youthfulness, it's a pretty wine right now.
Tenuta Santa Maria alla Pieve Decima Aurea 2007 ($33)--Red wines from Veneto, with the exception of Amarones, don't get much attention because they tend to be fairly lightweight, like bardolino and valpolicella, and attempts at using Bordeaux varietals like merlot have been largely unimpressive. But this merlot, from Gaetano Bertani, is outstanding, telescopic in its flavors as it travels over the palate to a lasting finish. Seven years of age shows all the mellowness merlot has at its best, and this is certainly comparable to a very fine St. Émilion or Pomerol example. Drink with roast pork and apples.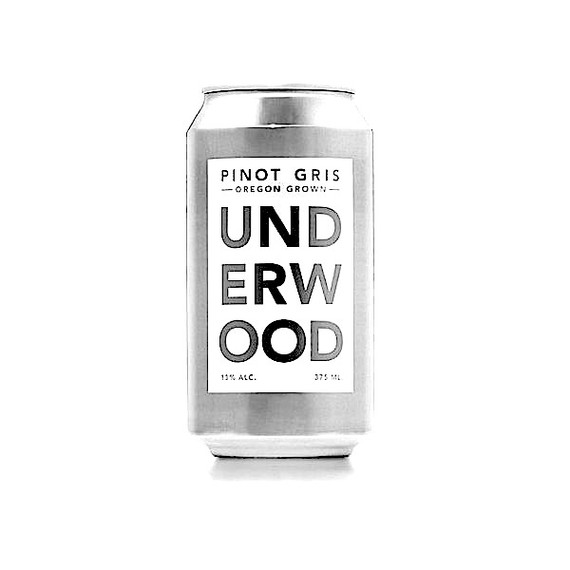 Underwood Pinot Gris 2013 ($6)--Pinot gris (the same as pinot grigio) has been so overproduced and oversupplied that its reputation is deservedly low. Then along comes a screw-topped surprise out of Oregon from a small company called Union Wine. It's not a great white wine by a long shot, but it's fruited without being cloyingly sweet, shows good acid, and--believe it or not--you can buy it in 375 ml aluminum cans! Slosh it down as an aperitif or with a bowl of pasta with butter and sage.