The blasts of winter make the choice of full-bodied wines a little too easy, and, as always, I pick my wines to go with my food. Here are a number I've been enjoying recently.


Tenuta Santa Maria alla Pieve Amarone della Valpolicella 2007 ($75-$85)--If you want a really big red, amarones are bred to please. With 15% alcohol they need equally big flavors as a complement--a beef stew does the job, great with curries--and this example, now seven years old has tamed down its tannins and reveals an old-fashioned style that is leathery and raisin-y. Owners Gaetano Bertani and his sons Giovanni and Guglielmo are keeping tradition alive and well in Veneto.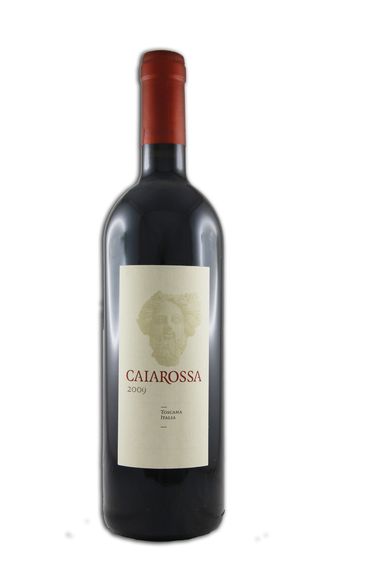 Caiarossa 2009 ($70)--Here's a well-priced Tuscan wine that hikes the paltry-sounding designation indicazione geografica tipica (IGT) to the heights non-traditional wines can achieve there. It is a cuvée, with a good deal of Bordeaux and other grape additions like merlot and cab franc, along with local Sangiovese. The wines are made biodynamically. The 2009 is a blend of 25% cab franc, 21% merlot, 19% Sangiovese, 18% cab Sauvignon, 8% Petit Verdot, 6% Syrah and 3% Alicante, and it takes some time in the glass to reveal its full beauty.
Yangarra Estate Vineyard McLaren Vale Shiraz 2010 ($20-$26)--Another quarterback of a red wine, this Aussie Shiraz is not to be drunk on its own, but with spicy dishes like smoked meats with horseradish and mustard, it more than holds its own. Winemaker Peter Fraser knows how to get maximum taste without too much bombast.
Sassicaia 2010 ($165)--If I'm feeling in a very good mood or want to celebrate just about anything--like roast baby lamb with roesti potatoes for New Year's Day--the great Cabernet Aauvignon-based Tuscan wine Sassicaia is a no-brainer. Its boldness, its complexity, and its refinement is Italian wine at its grandest. Once a wine consumed only at the estate by family and friends, its arrival on the global wine scene in 1968 literally sparked the media term "Super Tuscan."

Duckhorn Three Palm Vineyards Merlot 2011 ($90)--If not singehandedly, Duckhorn was in the vanguard of showing that American merlot can be a wine to match its Cabernet Sauvignon counterparts. Winemaker Renée Ary has given us a velvety and very rich, with a reasonable 14.5% alcohol, this bottling, from a treasured estate, actually has 9% Cab Sauvignon and 4% Cab Franc that provide ballast in what had been a cool growing seasons. It's pricey but rewarding with winter game dishes like goose and duck.
Nickel & Nickel Suscol Ranch Merlot ($38-$45)--Another example of a California merlot that shows many levels of depth and far-reaching palate pleasure. Named for the Suscol American Indians in Napa Valley, it has a lustiness you don't always get in merlot, along with a nice toasty oak, at just 14.2% alcohol. The nine-acre vineyard south of the city of Napa is cooler than elsewhere in the valley, and it gets dense fog and wine that maintain those soft temperatures, with no real spikes of heat or cold. If it weren't so hard to make great wines, Nickel & Nickel would make it seem easy.
Dry Creek Vineyard The Mariner Meritage 2011 ($30-$35)--If anyone needs proof that California Cabernet Sauvignon only achieves excellence when blended in a Bordeaux style at a sensible alcohol level of 13.5%, this marriage of 51% Cab Sauvignon, 30% merlot, 10% Cab Franc, 5% Petit Verdot and 4% Malbec should finish the argument. This is a splendid red wine, similar to a Second Growth Bordeaux but proudly expressing California brawn.
Paul Hobbs Cabernet Sauvignon 2011 ($80-$86)--I won't take back what I just said about California cabs, but if Paul Hobbs were to eliminate the small percentages of Petit Verdot (3%), malbec (1%) and Cab Franc (1%), this would be a candidate showing just how well the main varietal can be on its own. But those small additions, from various estates, smooth out the cab's fleshiness and its 14.8% alcohol level. The richer the food, the creamier the sauce, the more char the surface of red meat will only enhance the pleasure of this wine.
Les Portes de Bordeaux Haut Médoc 2012 ($12)--Remember the James Thurber New Yorker cartoon about a wine being "a naive domestic Burgundy without any breeding, but I think you'll be amused by its presumption"? Well, though not a domestic Burgundy, this Haut Médoc Bordeaux at 13% shows exactly the consistent flavor and flair that a fresh French wine does at a good price. Aside from seafood and dessert, it's hard to think of any food this would not go well with tonight. It is indeed a wine that induces happiness.
Arnaldo Caprai Montefalco Rosso 2010 ($15-$17)--Four years of age has given this blend of 70% Sangiovese, 15% Sagrantino, and 15% merlot both density and finesse, though the alcohol is a little high for an Umbrian wine. Arnaldo Caprai is one of the most dependable estates in the region, and a very good buy. A very good wine with a ribeye or bistecca alla fiorentina.
La Pointe Pomerol 2011 ($28-$30)--The wines of Pomerol are among those that I kick myself for not drinking more of. When I do I'm almost always enchanted with wines made from vines planted in clay-rich soils. This second wine from La Pointe (they also make a Grand Vin), whose vines average 35 years of age, is made from merlot with 15% Cabernet Franc, and can be kept in the wine cellar for a decade, but it's hard not to love the 2011 that is blossoming so beautifully right now.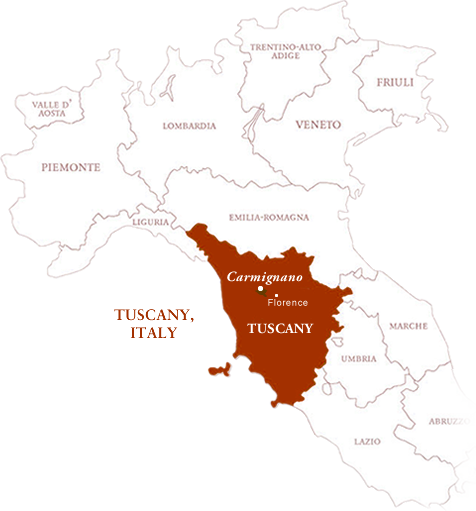 Capezzana Barco Reale di Carmignano 2011 ($11-$15)--Carmignano, usually a blend of Sangiovese, Cab Sauvignon, Cab Franc, and Canaiolo, has not yet achieved the familiarity of other northern Italian varietals, but well-priced examples like Capezzana, grown on an estate that dates back to the Medicis, should go a long way to change that. Its equilibrium of fruit, acid and tannins, with 13.5% alcohol, make for a textbook example of what wine is supposed to taste like. If you can't obtain partridge or pheasant, any plump chicken will do.