If you want to go to the unveiling of the Frederick Douglass statue this Wednesday at 11 a.m. in the United States Capitol Visitor Center's Emancipation Hall, don't bother: You're not invited.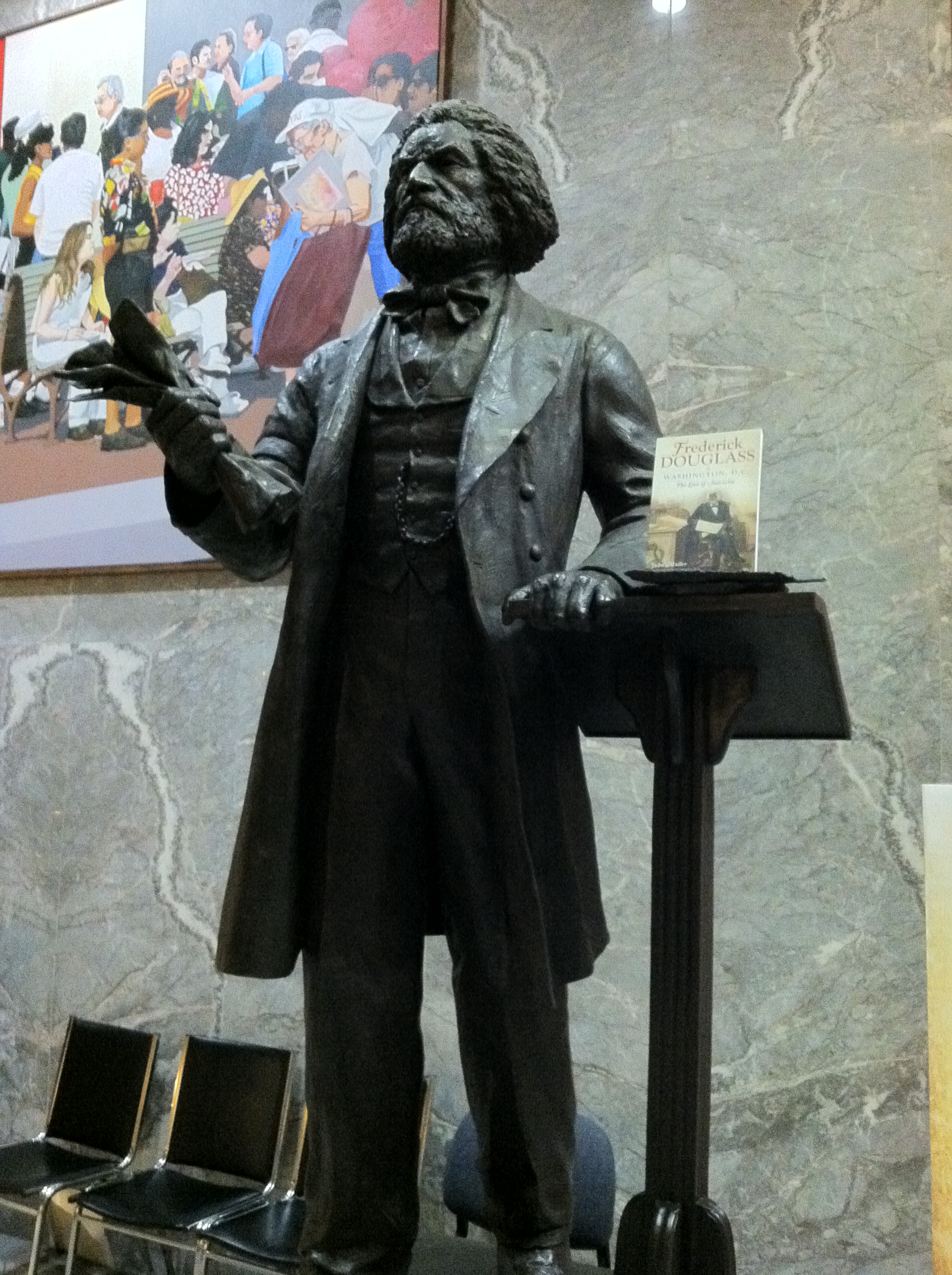 The decision to close the event to the public is an appalling affront to more than 600,000 city residents who pursuant to H.R. 6336 are giving the Steve Weitzman-sculpted statue of Douglass, which has rested in the lobby of Judiciary Square for the past six years, to the United States Congress as a "gift."
The intention to eliminate city officials from participating in the event and restrict city residents from attending was first reported by Fox 5's Mark Plotkin last Thursday evening. At House Speaker John Boehner's press conference earlier in the day, Plotkin inquired, "Will you answer a question about the Frederick Douglass statue and why you haven't invited D.C. residents?" Boehner walked off without as much as acknowledging the question.
Plotkin reported that Congresswoman Eleanor Holmes Norton's office had asked Boenher to invite the roster of the city's Advisory Neighborhood Commissioners. Boehner's office did not respond to the request.
During the ceremony of the Rosa Parks Statue unveiling in February President Obama, who attended, said, "This morning, we celebrate a seamstress, slight of stature but mighty in courage."
For Wednesday's unveiling President Obama will be out of the country and, according to reports, first lady Michelle Obama, who has invoked Douglass numerous times in commencement addresses and visited the Frederick Douglass National Historic Site with her daughters, does not plan on attending.
Back in early February, when I spoke at a Douglass Statue pep rally at Judiciary Square, I had a strong inclination this was going to happen. City Council Chair Mendelson, Congresswoman Norton and Mayor Gray all lauded Douglass and his importance to the District during his more than two decades of residency. However, there was a feeling in the air that once the legislation to move the statue cleared the necessary hurdles the city would be left out.
"This is a clear message," community activist William Alston-El told me this weekend. "You can't hear the faintest whisper of a protest from [Ward 8 Councilmember] Barry, the Mayor, Eleanor Holmes Norton. They're all quiet."
After taking a moment to voice his concerns with the apparent absence of the First Family, Alston-El said, "Fred escaped slavery. He had to tell his story to prove he was a slave. He dedicated his life to ending slavery. Then he gave us his blood, sweat and tears to free his brothers and sisters from the bondage of mental slavery. Well, as you can see, that work must continue."