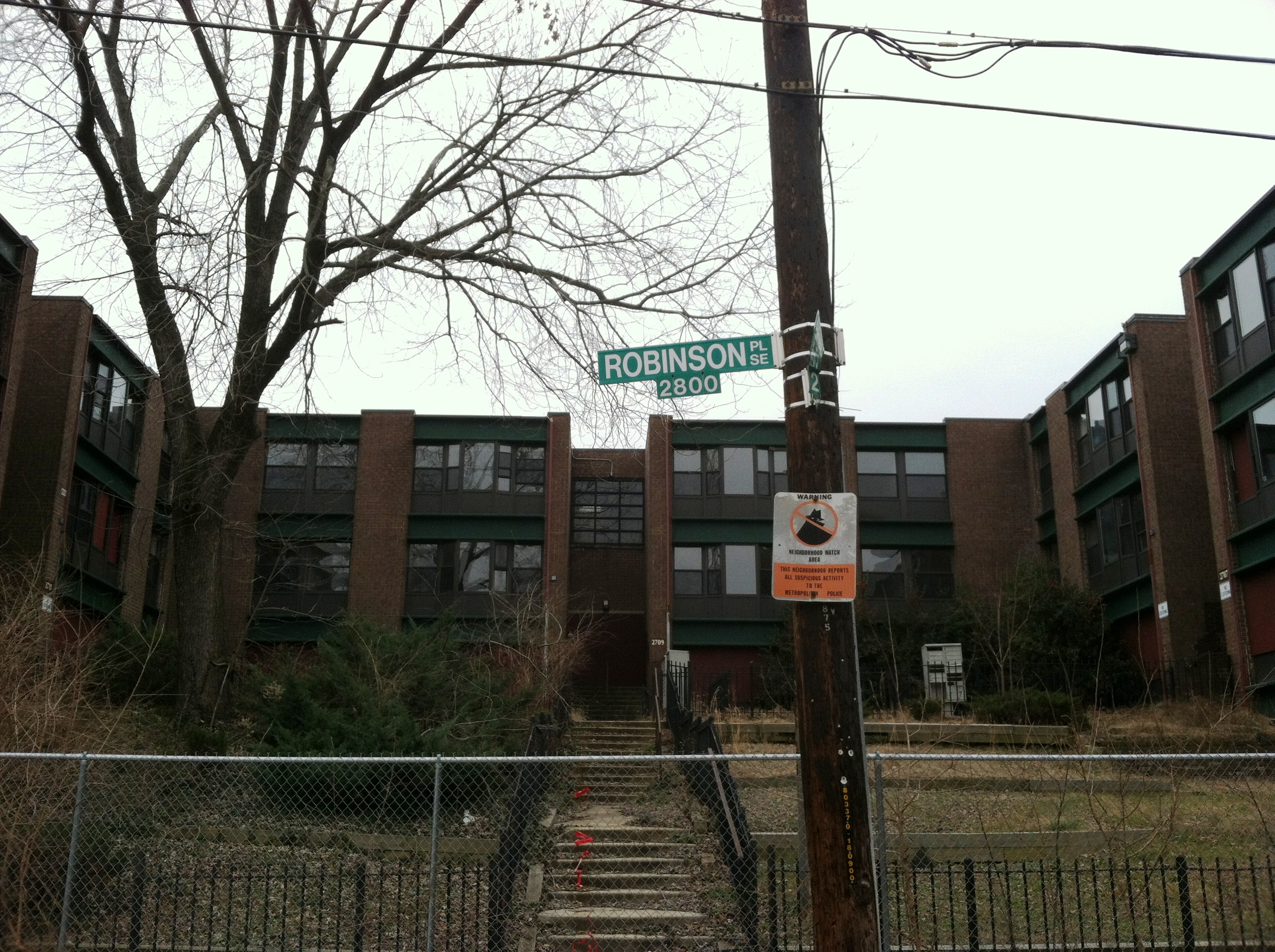 The Overlook Parkway Abandominiums are featured in this week's Washington City Paper. Photos by John Muller.
In this week's Washington City Paper reporter Aaron Wiener gives a timely glimpse into a world that is largely unknown and unseen; the scourge of abandominiums east of the river.
The investigative article focuses on the Parkway Overlook Apartments, a complex of 266 vacant units across more than a dozen buildings on Robinson Place SE, nestled between Suitland Parkway SE, the HOPE VI Henson Ridge development and the city-owned Saint Elizabeths East Campus. Wiener details the ins, outs, and in-betweens of how the property initially became a "ghost town" and why, despite Mayor Gray's heralded pledge to devote $100 million towards affordable housing, it remains deserted.
Over the past two years I have ridden past this forgotten slab of real estate a handful of times with activist William Alston-El. The last time, earlier this year, we were turned away by an MPD Officer with the 7th District after a brief conversation. The officer was idling in his patrol car at the end of the dead-end street, stationed there to discourage folks from dumping mattresses, tires, or other forms of refuse on this forlorn section of the city.
Alston-El and I have chronicled abandominiums primarily in and around Historic Anacostia as well as in Fairlawn and Congress Heights over the past year and a half, but our work is small-time compared to the scale of the Parkway Overlook abandominiums.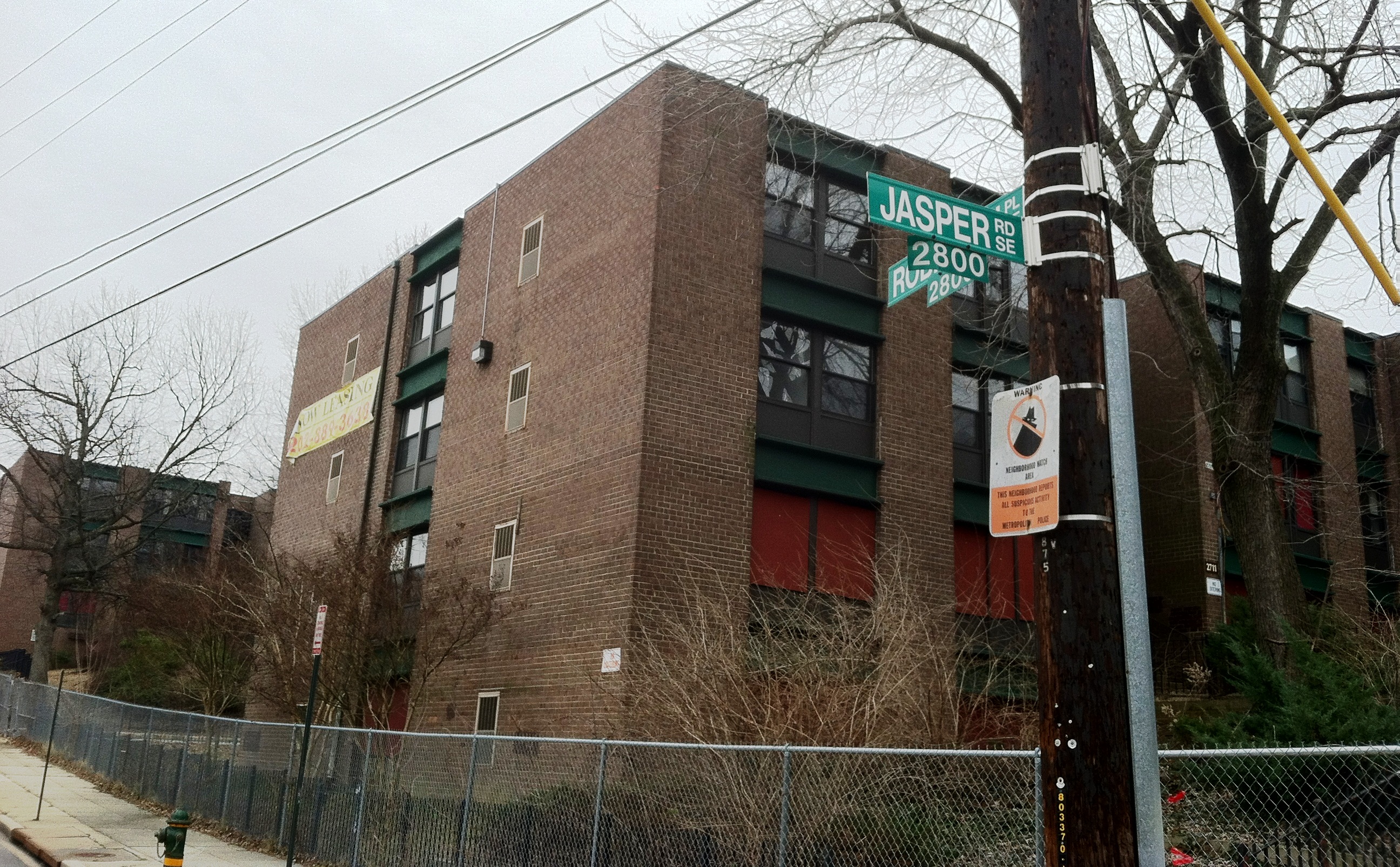 To lease an abandominium call 202-889-3628, according to the sign.
"This is the mothership of abandominiums," Alston-El has said emphatically about the Parkway Overlook. "If [Mayor] Gray really wanted to put people, working people like me, in housing he would get this place back open. This is a disgrace, man. An absolute disgrace that you got tens of thousands of folks out here waiting on that list for decades, man, and this is just sitting here. Somebody will get hip and do a story on it. The truth, brother, will come to light."
East of the river is an entirely different world. There's a thin line between reporting on the day in, day out reality versus regurgitating stereotypes. For the quality of life east of the river to truly improve, resurrecting abandoned residential properties is a fundamental first step. Without housing opportunities there is no hope for new retail.
Unfortunately, the problems of the Parkway Overlook abandominiums are just the beginning. Although the hype and promises exemplify the old adage of hope over experience, the complex housing crisis east of the river deserves immediate attention and action. The future of the city depends on it.