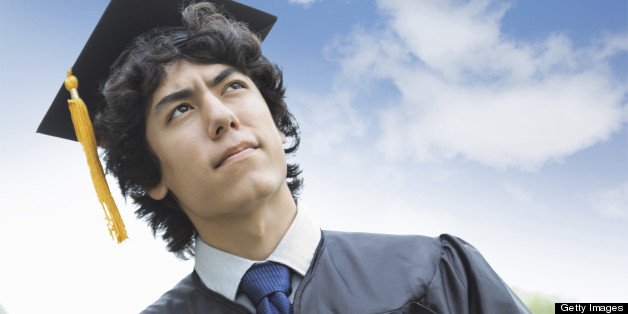 Millennials are a conundrum. On one hand, they grew up with the wrong Star Wars trilogy and their music is... well, don't get me started on their "classic" music. But on the other hand, they push the entrepreneurial envelope with the help of technology and are trying to out-muscle tough economic times.
In order to gain a better insight into what 18-29 year olds value and why they're motivated to vote the way they do, it's a good idea for conservatives to study the results of Harvard's Institute Of Politics Spring 2013 Survey.
If the lessons from the survey are applied correctly, conservatives will find that millennials, often identified as a dependable source of support for President Obama and the left, can become a large part of the conservative movement.
Millennials are still trying to figure out their worldview. Not to say that they are naïve, but they are still experiencing the world and defining the lens with which they view it. This means that a large segment of the millennial population has unrefined policy positions and is open to bold ideas. In short, this population can be won over by conservatives. But conservatives must not ignore the millennial population. In fact, they may want to listen to them.
This opportunity to win over millennials is shown in 31 questions in which the respondent is read a policy or morality statement and asked whether they agree, disagree, or "neither agree nor disagree." Of those 31 questions, 26 showed that at least one in three respondents answered "neither agree nor disagree." And among those 26 questions, 12 questions elicited "neither agree nor disagree" answers from at least four in ten respondents.
This "neither agree nor disagree" phenomenon cuts across the ideological spectrum. Positions that usually resonate strongly for conservatives, such as "Cutting taxes is an effective way to increase economic growth," and positions that tend to be more liberal, like "Government spending is an effective way to increase economic growth" shared a strong "neither agree nor disagree contingent."
An interesting tidbit is that 38 percent of respondents identified as liberal and 36 percent identified as conservative. With a 1.7 percent margin of error, the gap between the two is nullified. This data, coupled with the fact that there is so much open ground for conservatives to win on the issues, shows that conservatives can and should be drawing more support for their policies from millennial. However, according to exit polls, the 18-29 gave 60 percent of their vote to President Obama and only 37 percent to Governor Romney.
Clearly, conservative policymakers have a lot of work to do in order to win over more millennials, but there is hope because conservatives advocate policies that young people are concerned about.
Respondents in the Harvard poll overwhelmingly ranked "creating jobs and improving the economy," as the most important issue. This is a concern that is shared across all ages and demographics in the country. As the most recent YG Network poll shows, more than three in four Americans say addressing economic issue is the most important issue to them and their families.
These issues are right in the wheelhouse of conservatism. Right now, young people are trying to enter a workforce mired by uncertainty, and they need to know that conservatives have their backs on issues that will help them build the future they want.
From unleashing America's energy industry in order to lower the cost of energy and provide jobs, to fighting to make healthcare more affordable -- especially when young, healthy people are being asked to pay more because of Obamacare -- conservatives can reach out to young people with their ideas on how to make life better for them. Millennials deserve a brighter future, and smart conservative policies can take them there.