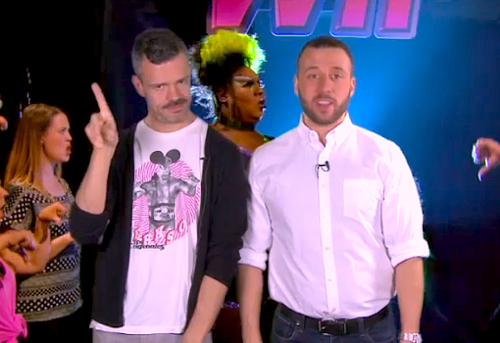 This week on a new episode of everyone's favorite drag-queen reality competition show (aka RuPaul's Drag Race), the ladies took it to the wrestling ring! And now Jon and I are counting down the five most glorious moments of the episode's body-slamming excitement in the latest installment of Drag Ya Later with Jon & John.
From big ballers Rick Fox and John Salley to the athletic wonder that is Ms. Latrice Royale, see what we had to say about this week's challenge.
SPOILER ALERT: Jon and I reveal this week's winner and discuss which queen had to "sashay away," so if you've not yet seen the full episode, go view it first at LogoTV.com.
Also, for more of Jon and me, follow us on Twitter at @JonMallow and @JohnPollySays.
Now... are you ready to RUUUUUMMMBLE?
WATCH: