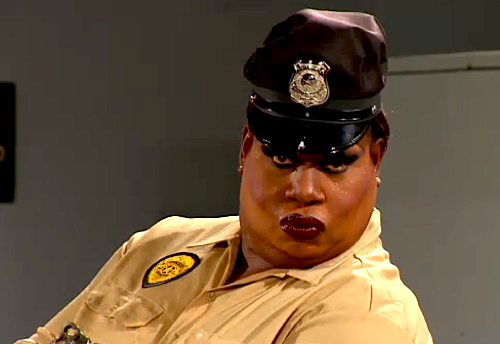 On this week's sitcom-themed episode of RuPaul's Drag Race, the queens had to channel their inner "Golden Girls" and mug for the cameras as they staged their own wonky versions of classic TV funny ladies. But really, the episode was all about the rise of big and beauteous Latrice Royale as a serious contender to watch.
Drag Ya Later with Jon & John brings you a brand new video recap of last night's antics, which included a trip to Party City, a biscuit tasting, and a squeal-worthy mashup of queeny histrionics! And yes, there will be spoilers, so if you haven't yet seen the full episode, go watch it now at LogoTV.com so we don't ruin anything for you...
Then, sit back, and enjoy. And chomp on a tasty nut, while you're at it!
WATCH (warning: SPOILERS):