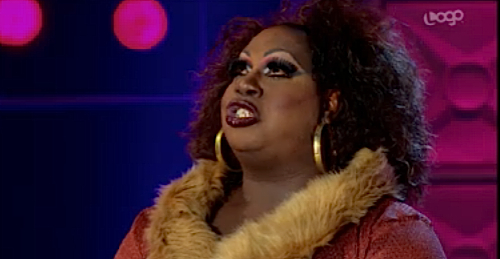 The great and gorgeous Latrice Royale.
Drag Race fans, I hope you're sitting down, because if you've not yet seen this week's episode of RuPaul's Drag Race and the shenanigans it entailed, you're in for a shock. Bottom line: one of your favorite queens eats it this week. I'll just leave it at that for now.
But in our Drag Ya Later with Jon & John recap this week, we're in full mourning mode. And we also discuss puppets, pooches (it was like a dragtastic dog park up in this joint!), wig stealing, and daytime realness.
That said, it's really just about this week's newly departed queen.
And you thought you sobbed when the pooch died in Marley & Me! Oh, the shade, the shade of it all...
SPOILER ALERT: No joke, children. Our recap is going to reveal the departing queen right up front, so if you've not yet watched the episode, get over to LogoTV.com and take care of business. Then join us at our wake, below.
Devastated? Unhinged with grief? Losing your sh*t? Remember this mantra, please: "5 Gs: Good God, Get a Grip, Girl!"