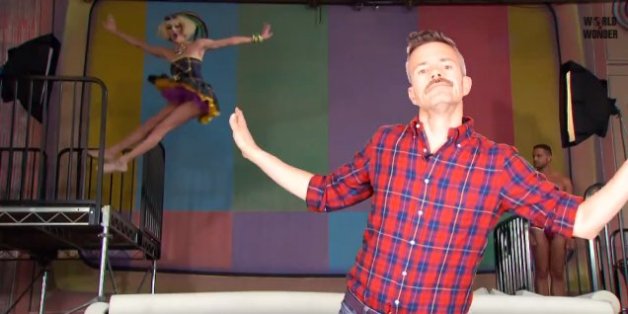 The wait is over! Season 6 of RuPaul's Drag Race has begun, and I'm back again with a new season of Extra Lap Recaps! Make like the queens did this week and "jump in!" Watch!
So what did you think of the premiere? Did you like getting to know the first seven queens? Are you pissed off that you have to wait until next Monday to spook the rest? Or do you agree that two big openings are better than one?
Queen-wise, who do you love? Do you adore Adore? Is Laganja smokin'? Is Gia Gunn firing blanks? Enjoy the recap! And check me out: I've got two heads too! Eat that, Vivacious!
And if you need to watch the premiere episode before letting me talk too much and spoil it all for you, then go to LogoTV.com and get into it! And for more things to take you deep inside RuPaul's Drag Race, visit The WoW Report! Mwaaahh!
WATCH: