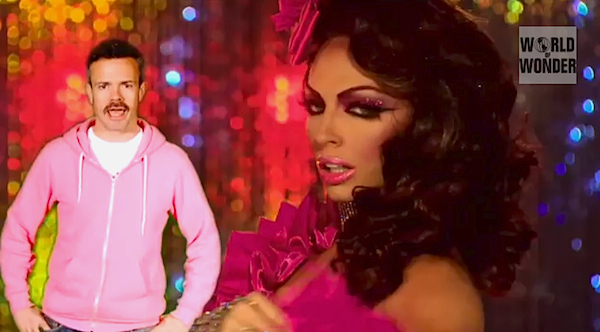 John Polly recaps this week's RuPaul's Drag Race; Alyssa Edwards thinks pink.
This week on RuPaul's Drag Race, it was all about child's play. Who knew this show aimed for the toddler demographic?
The first of two challenges had our queens dragging up child mannequins into wee little Junior Miss Drag Queens. (Very Toddlers & Tiaras! And who knew Rachel Zoe would be stopping by?) Then the gals had to form teams and create their own twisted children's TV shows. Just call them Sesame Streetwalkers. Gurl, it's "edumacational"!
Expect drama from guest judges Paulina Porizkova and Coco (of Ice Loves Coco), and shenanigans include a big feud between CoCo Montrese and Alyssa Edwards about their Miss Gay America pageant past, dirty talk from Alaska and Jinkx Monsoon, hooker glamor from Detox, and hot pink runway looks from Ivy Winters, Honey Mahogany, Monica Beverly Hillz and more!
And watch out: Some of the humor this week is a bit raunchy-ish. But you can handle it, kids!
Yes, there will be SPOILERS, so if you haven't watched yet, consider yourself warned -- or just get thee to LogoTV.com and catch up. Then share!
For more inside dirt on Drag Race and all other manner of reality TV and pop culture delirium, visit the WoW Report, coming your way from the productive folks at World of Wonder.