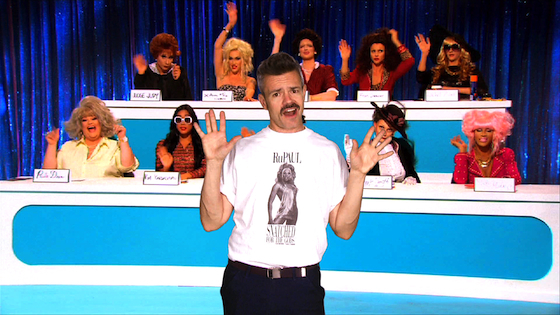 "Gentleman, start your Snatch Game engines! And may the best woman _____!"
Two words, kids: Snatch Game! Yes, this week RuPaul's Drag Race featured guest appearances by such stars as Judge Judy, Dame Maggie Smith, Paula Deen, and Kim Kardashian -- not to mention the late Anna Nicole Smith and Julia Child. Who scored? Who bored? Watch and find out!
This season they made the Snatch Game the entire heart and soul of this episode. Did you like? Did it measure up to Snatch Games past? And did you dig the runway parade of the queens serving "Night of 1,000 RuPauls"? So much identity theft going on! Who was the smoothest criminal?
Not to be left out, I took a twirl with my own lewk for "Night of 1,000 RuPauls." We'll call this pic A Scary Brady Sequel. Boo! Mrs. Cummings is back!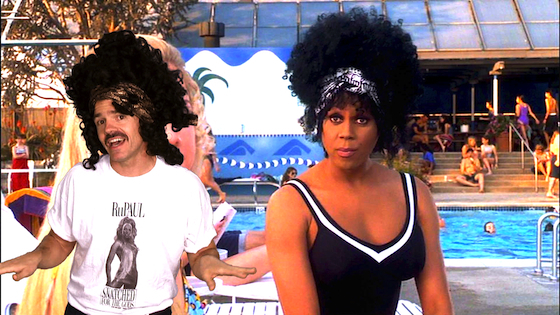 "It's Mrs. Cummings if you're nasty."
Below, watch this week's Extra Lap Recap and sound off! But SPOILER ALERT: I do spill the beans on who gets sent home, so if you've not watch the real episode yet, flounce on over to LogoTV.com and take care of that, pronto!
WATCH: