Last week's findings from the U.S. National Climate Assessment offers us a grim look into the future. The report explored how the effects of climate change will become increasingly disruptive throughout the country in the decades ahead. While the majority of Americans believe that humans are contributing to climate change, few think it should be a top policy issue. Yep, it's real, it's destroying our nation and our planet, but let's not do anything about it.
What will it take to get people to step up and address these concerns and act to alter our trajectory? Studies vary on the knowledge of and interest by young people regarding these vital issues. Our own experience is telling.
For the past three years, we've been hosting the "World of 7 Billion" Student Video Contest, encouraging 9th to 12th graders to examine the effects of population growth on the earth's resources and people's living conditions. This year's contest drew more entries than ever before: 929 videos from 39 U.S. states and 26 other countries.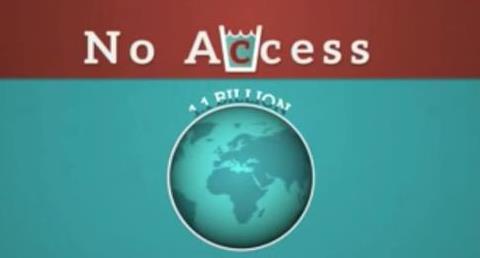 The students created 60-second videos on the connection between population and one of three topics: climate change, global poverty and water sustainability. The contest name refers to the continued growth of the planet's population past the seven billion mark (reached in 2011) and the fact that people are central to many of the environmental and social issues facing the world today. As it turns out, these young people care deeply about these issues. Most reported doing a good deal of research before developing their concepts then becoming more passionate along the way.
I was one of 26 judges who had the arduous challenge of narrowing down the submissions to a set of finalists. I was joined by college and high school educators, filmmakers, and professionals working on sustainability issues. In the end, we awarded prizes to thirteen students from four countries and nine U.S. states. Our top picks are here.
We are amazed each year by the quality of submissions and their ability to tell compelling stories and tap into people's emotions in 60 seconds. We had winning entries from experienced videographers and from novices, and they are all just amazingly talented at exploring these topics and explaining why they matter to their generation. One told us about her father's job loss and what that meant to her family, underscoring how poverty is not far away from many Americans. Another explained how her relatives in China and Indonesia live in overcrowded cities, while, on this side of the Pacific, her loved ones deal with water shortages on an American Indian reservation.
I encourage you to check out the judges' selections. Then decide for yourself which video deserved the top prize. For the rest of the month, we'll post the finalists for each category, and we invite you to choose your favorites and share them with friends.
John Seager is President of Population Connection, www.populationconnection.org, America's voice for population stabilization.