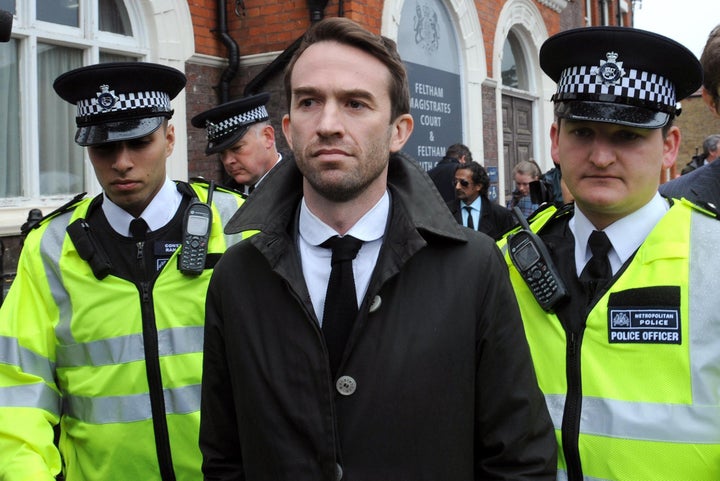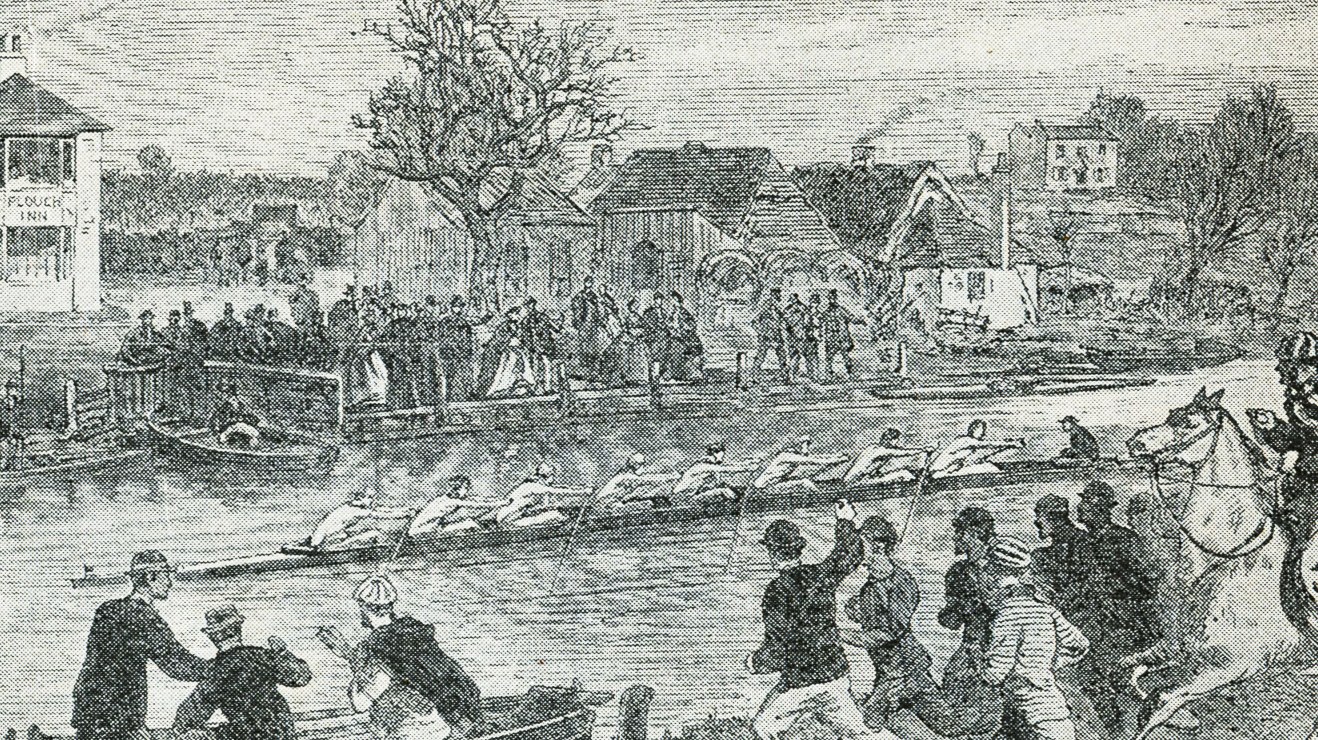 The first Oxford-Cambridge Boat Race was in 1829.
The first race stopped by a protester was in 2012.
Still to come -- the boat-race-stopper's sentence. Below are some ideas for Judge Anne Molyneux.
Addressing a jury at London's Isleworth Crown Court, race-stopper Trenton Oldfield said the Oxford-Cambridge Boat Race was a symbol of elitism in government. The jury nonetheless has convicted him of creating a public nuisance.
Judge Molyneux said all options were open to the court, including jail. He will be sentenced on October 19.
The Hertfordshire branch newsletter of the Oxford University Society notes with approval the jury verdict. Editor Ian Senior leads off issue #29 with a note on the "selfish Aussie odd-ball Boat Race protester," whose intervention resulted in the collapse of one of the rowers as well as a ruined contest.

Senior notes that this "class warrior" was privately educated in Australia and moved to England in 2001 to study at the LSE. Oldfield wrote a 2,000-word justification for disrupting the Boat Race. Noting that the boat-stopper is probably "reveling in the prospect of martyrdom for his cause." Senior suggests Judge Molyneux consider the following sentence, inter alia:
- Oldfield should be jailed in the UK for six months.
- He should be awakened daily at 5 a.m. every day for three hours of intensive training, like the Boat Race crews.
Two other suggestions from me -- as the person who has organized the last 20 Oxford-Cambridge Boat Race Dinners in New York City and someone with a respect for the tradition:
- Before he is allowed to be released from jail, require Oldfield to remember and successfully write down the names of all the boat race crews in the 21st century, in one sitting.
- In return for a reduction in sentence, require him to prepare a plan for how to discourage and prevent someone else from repeating what he did. He has stolen half a year out of the lives of the 17 men and one woman whose race of a lifetime was disrupted. It takes a thief to catch a potential copycat thief.
Tweet hashtag #boatracetwit.