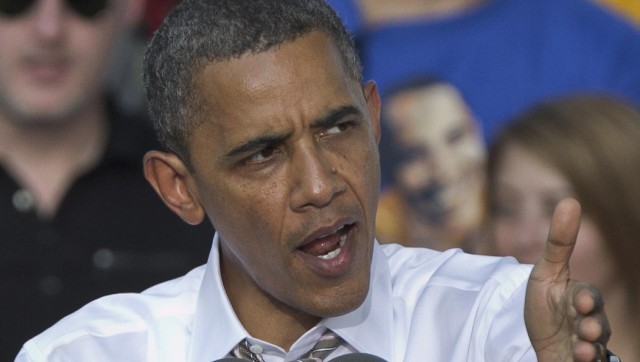 I don't know how I will be able to wait until Paul Tough's How Children Succeed arrives. When his New York Times Magazine "The Harlem Project" was first published, I couldn't wait to start reading and I nearly broke an ankle sneaking a peek while crossing the street.
Impatient fans can console themselves by reading his latest in the Magazine, "What Does Obama Really Believe In?" Tough's analysis should be contemplated along with Steve Brill's Class Warfare, as well as Paul Krugman's and Robin Wells' New York Review of Books article, "Getting Away With It."
Tough reviews the work of William Julius Wilson and the Consortium on Chicago School Research, while recounting Obama's vision for fighting poverty. Candidate Obama acknowledged that it would "cost a few billion dollars a year." But President Obama invested only $40 million in "small and scattered" programs. Tough thus implies that the billions of dollars for Race to the Top and School Improvement Grants parceled out by Education Secretary Arne Duncan won't accomplish much.
President-elect Obama understood the inner city realities that Tough describes. The former community activist listened to social scientists like Linda Darling Hammond and David Kirp. So, why did President Obama and Duncan ignore an overwhelming body of education research? Why spend billions on computers for keeping score and firing teachers, while investing pennies on the coordinated interventions that would be necessary before teachers could systematically make a real difference in poor children's lives?
The first draft of the history of Obama's distancing himself from his previous education pledges was written by Steven Brill. In Class Warfare, he cites a memo by the leader of Democrats for School Reform (DFER) which condemned a "'team of rivals' approach" or "giving everyone a seat at the table." And, sure enough, the president only chose "trustworthy team players," or true believers that teachers alone can overcome poverty. Since then, education policy has been dominated by the "Billionaires Boys' Club" and "junk science."

When explaining President Obama's comparable tilt toward corporate-minded economists, Krugman and Wells reviewed the work of Noam Scheiber and others. During the campaign, Obama listened to "obscure academics, contrarian gadflies, and past-their-prime bureaucrats," like Austan Goolsbee and Paul Volcker, "the octogenarian though still vigorous former chairman of the Federal Reserve." But during the economic collapse of 2008, Obama turned to "well-heeled insiders. Most [of them] had worked for former Clinton Treasury secretary Robert Rubin (a partner at Goldman Sachs and then chairman of Citigroup.)" As would later happen in the less important area of education policy, "soon, the latecomers had completely superseded the early team." By committing fully to these financiers, "Obama was, in effect, choosing to staff his administration with insiders and establishmentarians."
After reading Tough's How Children Succeed, I suspect we will reach a conclusion similar to that of Krugman and Wells:
President Obama bears some of the blame for that; he chose to listen to the wrong people... But ultimately the deep problem isn't about personalities or individual leadership, it's about the nation as a whole. Something has gone very wrong with America, not just its economy, but its ability to function as a democratic nation.
Our schools also are a reflection of our democracy, as opposed to a prime cause of inequity. Based on "What Does Obama Really Believe In?" I would not be surprised to learn that, yes, the Duncan/Obama education policy failed, but there is more than enough blame to go around. Luckily, Tough's research is being published in time to influence the policies of the second term.
This post is part of the HuffPost Shadow Conventions 2012, a series spotlighting three issues that are not being discussed at the national GOP and Democratic conventions: The Drug War, Poverty in America, and Money in Politics.
HuffPost Live will be taking a comprehensive look at the persistence of poverty in America August 29th and September 5th from 12-4 pm ET and 6-10 pm ET. Click here to check it out -- and join the conversation.