The Integrator Blog News & Reports annually marks the winter solstice with a Top 10 list in integrative health and medicine. The focus is on positive signs -- the coming of the light -- in policy and action from individuals and organizations in the field. Those for 2006-2013 are here, and that for 2014 is here. Below are the Top 10 for 2015.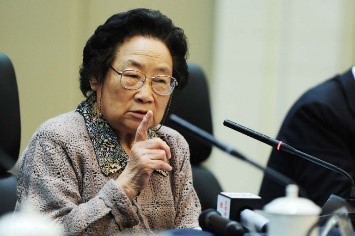 1. The Award of the Nobel in Medicine to Tu Youyou for an Anti-Malaria Strategy Therapy in Traditional Chinese Medicine

The award of the Nobel Prize in medicine to Tu Youyou for developing the life-saving Malaria drug Artemisa annua based on a traditional Chinese medicine process stimulated a worldwide discussion of the potential value in traditional medicines. While the award is reasonably questioned on whether it affirmed the value of the tradition, there is no question it has provoked renewed interest in traditional agents and practices.

2. Mindfulness Practices Associated with 43 Percent Reduction in Medical Services Utilization
A group at Massachusetts General Hospital's Benson-Henry Institute for Mind-Body Medicine found that a time-tested mindfulness-focused mixed modality protocol developed originally by Herbert Benson, M.D., Eileen Stuart, Ph.D., ANP-BC, and others produced a whopping 43 percent reduction in service utilization. The group courageously and correctly called for a vaccination-type public health approach to spread these skill-building services population-wide.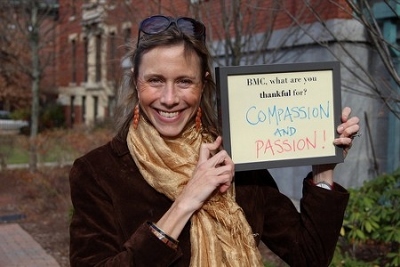 3. Katherine Gergen-Barnett, M.D. and Integrative Medicine Group Visits at Health Affairs
Meanwhile, at the safety net Boston Medical Center, Katherine Gergen-Barnett, M.D. (pictured), a researcher associated with Paula Gardiner, M.D., MPH's PCORI grant on integrative medicine group visits, broke through a rarely-crossed publication barrier with a paper on integrative medicine group visits in the powerful Health Affairs. It is long-past time to put these group-delivered services into the center of integrative education and practice.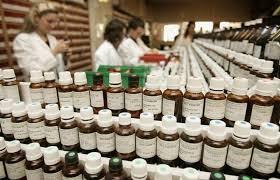 4. The Global Battle Over Governmental Recognition of the Infinitesimal Dose
Homeopathy was challenged in an influential Australian governmental report declaring the medicines "not effective for treating any condition." A British agency is exploring cutting coverage under the national service. A German report found higher costs and a U.S. government opened hearings of the protected status of homeopathic products. Meantime, a French study finds savings and potential public health benefits and the field gained increased position in India with the elevation of AYUSH -- the "H" in the traditional medicine acronym is for homeopathy -- in that country's health planning. Likely a tough year ahead.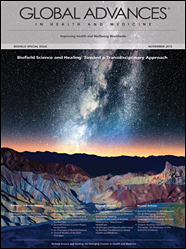 5. Shamini Jain, Ph.D. and the Re-Emergence of Biofield Science
Homeopathy may be on the ropes but the potential value of energy medicine (of which homeopathy is a type) received a powerful jolt of positive consideration via a collaboration between organizations led by Deepak Chopra, Mimi Guarneri, Wayne Jonas, Ruth Westreich and others. With the feisty researcher Shamini Jain, PhD in a key organizing role, they contracted papers, held a scientific meeting, published a Special Issue on Biofield Science and Healing in the peer-reviewed Global Advances in Health and Medicine and created the Consciousness and Healing Initiative to move the effort. What's next?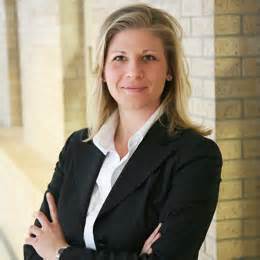 6. Chiropractor Michele Maiers: Instrumental in APHA's New Integrative Pain APHA Resolution and a Campaign in Minnesota
Chiropractor Michele Maiers, DC, Ph.D. drove a two-year process as chair of the Chiropractic Section of the American Public Health Association that led to a formal resolution that lifted non-pharmacologic, complementary and integrative practices into unprecedented recognition as contributors in the fight again opioid abuse. Meantime in Minnesota, Maiers is a key player in a statewide Fair Care campaign that seeks to overturn discrimination against licensed integrative health practitioners.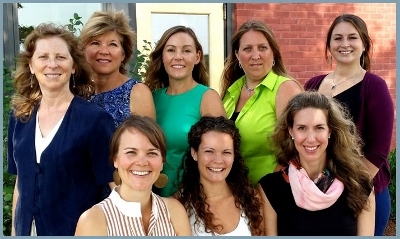 7. Integrative Patient Centered Medical Homes Potent with Medicaid Patients with Multiple Morbidities
The data are not yet in but the interviews in this Integrator Special Report with leaders of integrative patient-centered medical homes (PCMHs) found significant success with "integratively naïve" patients -- many assigned from Medicaid covered and with multiple comordities. These examples -- from clinic leaders like Lorilee Schoenbeck, ND at Vermont's Mountain View Natural Medicine (staff pictured), David Fogel, MD and Maryland's Casey Health Institute, and Oregon's Martin Milner, ND and his Center for Natural Medicine call the lie to suggestions that integrative care is only for wealthy health hobbyists. These integrative PCMHs may be proving integrative medicine as an optimal model for primary care. Stay tuned!

8. James Maskell and the Massive Convening of Functional Forum/Emergence of the Evolution in Medicine
Imagine a global integrative and functional medicine hybrid venture that monthly convenes 5,000 to 15,000 via the web and hundreds more in 75-200 "meet-ups" in over a dozen separate nations; and that drew 65,000 from 100 countries to its 2015 e-conference. Imagine no more: this is the status of the Functional Forum/Evolution of Medicine, led by James Maskell and Gabriel Hoffman. Meantime, Maskell seems to be everywhere this year: linked with the Institute for Functional Medicine, the Academy of Integrative Health and Medicine and set to present in multiple sessions for the February 2016 Integrative Healthcare Symposium. Key platforms for the entrepreneurial movement.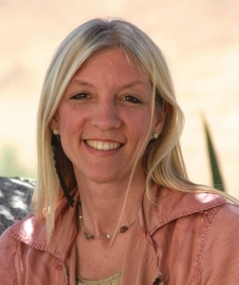 9. The Interprofessional and Global Organizing of Tabatha Parker, ND
As director of education for the MD-dominant and interprofessionally-aspiring Academy of Integrative Health and Medicine, naturopathic physician Tabatha Parker, ND led a movement-infused convention for nearly 900 this past October. Parker's role blossomed even as her own profession caught up with the 2011 winner of a Visionary Award from the Utne Reader: honored in the U.S. as ND of the Year, in Canada with an honorary degree, and in Spain by that nation's naturopatica community. Utne seems to have got their award right.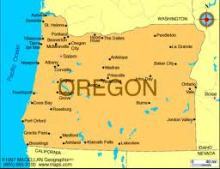 10. From Pills to Pins: State of Oregon Empowers Massage, Acupuncture, Chiropractic and Naturopathic Doctors in Battle Against Opioid Abuse
On the government side, a shout out to the state of Oregon where, in the midst of very high levels of abuse of opioids and other pain killers, policy makers decided to open up treatment of pain under Medicaid to licensed chiropractors, naturopathic physicians, acupuncture and Oriental medicine practitioners and massage therapists. The experiment in Oregon will be for integrative pain what the Every Category of Provider law in 1995 was for basic coverage of "CAM" practitioners: a model that will hopefully produce terrific and useful data sets.
A final note of gratitude to Ruth Westreich for her support of the Integrator Blog News and Reports that makes possible the week-in and week-out chronicling -- from which these highlights are plucked. Happy Solstice!