For the past nine years the seventh day of February has been set aside to highlight an ongoing crisis: the Black AIDS epidemic.
It's officially called National Black HIV/AIDS Awareness Day (Black AIDS Day for short) and every year as it arrives I think to myself, "What will it take to end the disease that is ravaging my people?"
The statistics hit like a blow to the gut. Nearly half of all new HIV cases in the U.S. are among African Americans, even though we represent just 12 percent of the population.
The virus touches every quarter of my community: In 2006, black teenagers (aged 13-19) accounted for 69 percent of new AIDS cases among teens. Black women accounted for 66 percent of new AIDS cases among U.S. women. And more new HIV infections occurred among young black gay/bisexual men than in any other segment of the U.S. population.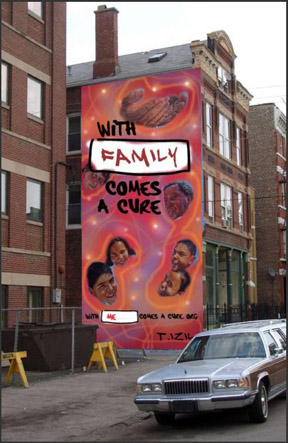 Experts point to factors including poverty, high rates of incarceration, higher rates of sexually transmitted diseases other than HIV/AIDS, limited access to health care, lower rates of HIV testing, and the stigma surrounding HIV/AIDS as reasons why the numbers are higher among African Americans than other racial and ethnic groups.
But behind each alarming figure is a person - someone's mother, sister, father, brother, aunt, cousin, wife, husband, partner or friend - whose life has been forever changed by a disease that is 100 percent preventable.
Is it any wonder that a recent survey by the Kaiser Family Foundation found that African Americans are the only racial or ethnic group to name HIV/AIDS as the number one health problem in the U.S.? Moreover, half say the U.S. is "losing ground" on the domestic AIDS epidemic and that HIV/AIDS is a more urgent problem in their community than it was a few years ago.
I saw that sense of urgency up close recently when I helped lead three focus groups with those most impacted by HIV/AIDS - African American women, youth and gay/bisexual men - to gauge their reaction to With Me Comes A Cure, a new public awareness campaign designed primarily to educate blacks about the many ways they can bring an end to the epidemic.
The main selling point for the campaign is that "every person has the power to heal their community and end the spread of HIV," the virus that causes AIDS. The campaign features a blank box sandwiched between the word "With" and the phrase "comes a cure" in which individuals are asked to insert an idea or action that they will embody to help reduce the spread of HIV in their community.
With science comes a cure, wrote a teenage girl named Morgan, who said she believed that a vaccine is our best hope.
With activism comes a cure scribbled a precocious teen boy named Joshua, who indicated that rallying people around the issue is an answer.
In the words of the campaign, "Any action is better than no action at all. Because every victory, no matter how small, brings us closer to a cure."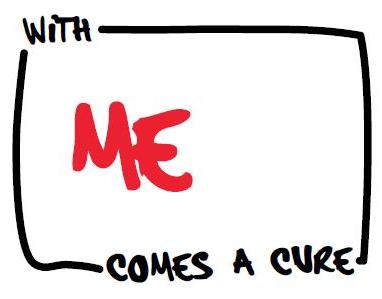 During a focus group with black women last October, many of the participants said the campaign made them feel as though they could actually do something about HIV. Another encouraged us to "take the word out to get the word out," after she was shown a proposed Cure campaign ad that did not explicitly reference HIV/AIDS. (She felt that if the ad mentioned the disease upfront, many of her friends would look at it and say, "What's that got to do with me?").
Black teens we spoke with last December said they felt empowered by the Cure message. As one young woman put it, "Maybe I'm a solution for somebody." And the black gay/bisexual men we chatted with in January seemed happy that we had even bothered to solicit their feedback, as they are often neglected when it comes to such campaigns.
All were attracted by the idea that they have the power to heal themselves and their communities. All were inspired by a sense of optimism. People perish for lack of hope.
And there is hope in the midst of the grim data. Thanks to the development of successful treatments, people with HIV are living longer than before. But as the number of people living with virus continues to grow, so will the need for more access to medical care, prevention and treatment.
The truth, however, is that we cannot treat our way out of HIV/AIDS, and need more effective ways to prevent people from getting infected in the first place. Researchers are pursuing new HIV prevention methods like vaccines and microbicides, but they are not yet a reality.
Until then, we must work to eradicate the idea that the presence of HIV and AIDS is inevitable.
What will that take?
A commitment from ALL communities and from the nation as a whole.
What will that take?
To borrow a few words from WithMeComesACure.org: urgency...respect...power...love...hope...unity...us.