Imagine being an actor and performing while your theatrical idol sits in the audience. That alone would be a nerve-wracking experience. But, imagine that the show you are performing is an autobiographical account of your relationship with that very person.

Welcome to Ben Rimalower's Patti Issues.
Last month, I had the chance to go to the Duplex in the West Village to see Rimalower's solo performance piece about his relationship with Patti LuPone, while sitting right in front of Patti LuPone. It is one of the most surreal experiences I have ever had in the theatre.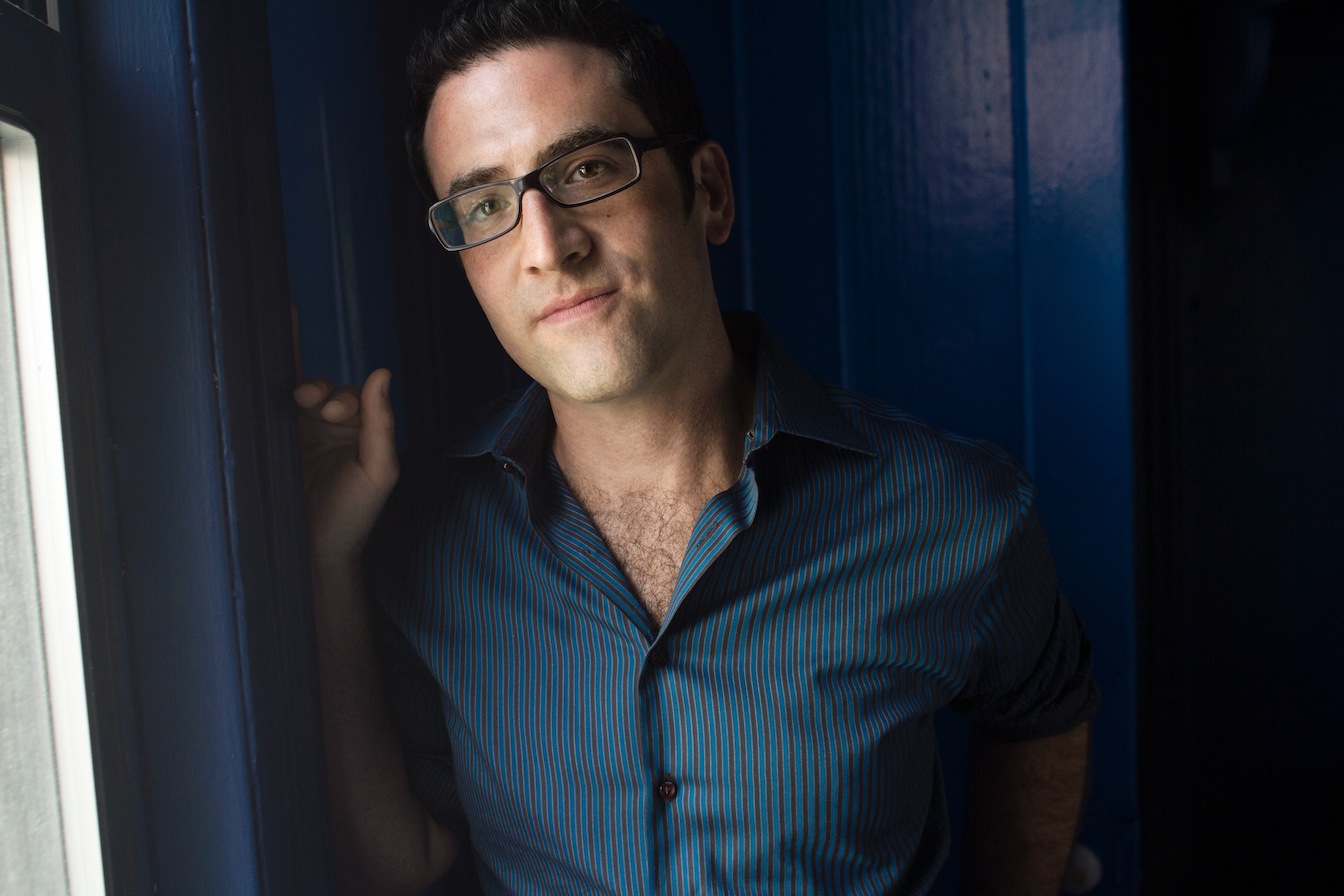 Ben Rimalower
Photo Credit: Christian Coulson
But let's back up a bit. I'll be the first to admit -- I was skeptical going in. I've been to a number of autobiographical solo performances that have had me rolling my eyes within minutes. In today's all-about-me-I-post-on-Twitter-about-what-I'm-eating culture, there are plenty of solo performance works where the performers spend a self-pitying hour (or, God forbid, longer) sharing details about their lives that no one wants to hear. Plus, this was going to be a show about a gay man's obsession with Patti LuPone. I was pretty sure you could just as easily see that by walking into Musical Mondays and asking the drunkest person there to talk to you for an hour about who should have won the 1988 or 2007 Tony for best actress in a musical.

To my surprise, Patti Issues was easily one of the best pieces of solo performance art I have ever seen. In the show, Rimalower uses anecdotes from his experiences with LuPone (whom he has worked with on a number of occasions) as the framework to tell a much more personal story about his relationship with his father, who came out as gay when Ben was a child. In the course of the evening, Rimalower describes his childhood and his increasing estrangement from his father while simultaneously telling the story of his growing relationship with Patti LuPone. The show is bitingly funny and deeply moving as he delves into complex issues of family relationships, depression, coming out, the nature of celebrity worship and the pitfalls of meeting our own idols. You can read more about the show in Curtis M. Wong's excellent article that features an interview with Rimalower and a video clip of the performance.

The reason I feel so strongly about the show is that it does much more than intelligently tell Ben's life story. Patti Issues serves as an example of the specifically theatrical way that solo performance works and highlights the unique place the audience has in such performances.

Solo performance has a long history as an art form, dating back to what we can only imagine were the first performances: people telling stories to fellow members of their communities. You can trace the lineage of the form through monologists, wandering minstrels, storytellers, vaudevillians and stand-up comedians. And Rimalower fits in easily among more recent artists like Spalding Gray, Holly Hughes and Tim Miller.

What makes solo performance unique as a theatrical experience is the direct involvement of the audience. When you see a solo show, you become a participant in the room. Someone speaks directly to you and watches your reaction to them. The interplay between a vulnerable performer alone on stage and an audience creates an energy that doesn't exist in other types of performances.

This is especially true in Patti Issues. Because of the show's autobiographical nature, you become a part of the next chapter of Rimalower's relationship with Patti LuPone. Your presence in the room makes possible the next anecdote that he will one day tell about her, and the very solo show you are watching is continuing the narrative he is telling on stage. At the end of the show, Rimalower looks directly at the audience and says, "It's New York City and it's 2012... I'm 36 years old and I'm standing onstage listening to Patti LuPone," as the sound of "Don't Cry for Me Argentina" fills the room. By referencing the events as they are happening, Rimalower includes the audience in the experience he is having on stage and acknowledges that their presence in the room is creating another level of meaning and an additional part of his story.

On top of all of that, the night I was there, Patti LuPone herself was sitting right behind me. As Ben spoke about their (at times, tumultuous) relationship, it was impossible not to remember that Ms. LuPone was watching him do it. Her presence created a dynamic in the room fraught with excitement, energy and tension. There was no point in the evening that I forgot that she was watching, and it was all I could do not to turn completely around to watch her reaction to every story he told. I knew that it had to be simultaneously terrifying and thrilling for Rimalower to perform in front of her, and the fact that she was there created a heightened level of awareness among the audience, Rimalower and Patti LuPone, herself. (In case you were wondering, LuPone loved the show, later saying, "I was moved by Ben Rimalower's journey and honored at his humorous tribute to me. He's a very talented man and I'm so proud of him." Whew.)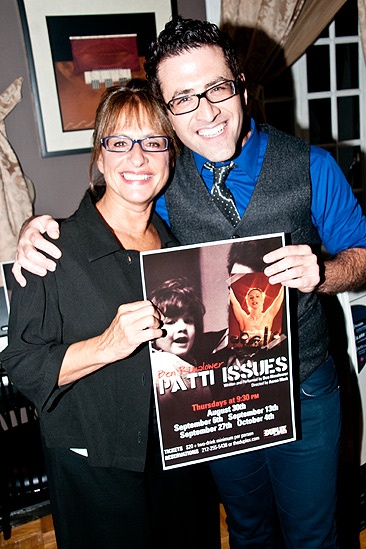 Ben Rimalower and Patti LuPone after the performance
Photo Credit: Jenny Anderson
Even without Patti LuPone in the room, you should see Patti Issues. If you're in New York City, it's playing at the Duplex until the end of December. It will be a great evening, and you'll get to participate in a theatrical experience unlike any other. You'll get the chance to reflect about life while laughing your face off. And you'll get the chance to be an active participant in Ben Rimalower's ongoing Patti Issues.
John-Stuart Fauquet is a director, writer, and musician. He holds a PhD in Theatre and Drama from the University of Wisconsin-Madison and currently lives in New York City. Follow him on Twitter at @jsfauquet.