It's been six months since Typhoon Haiyan, one of the most powerful typhoons ever recorded, tore through the Philippines and displaced 4 million people.

On a recent trip to Tacloban City and the surrounding coastal areas that were devastated by the storm, we saw the level of destruction firsthand and heard heartbreaking stories of loss of life and property.
We were visiting as part of team from Kiva, a nonprofit organization that connects people around the world through lending to alleviate poverty. On the Kiva website, lenders can give as little as $25 to make a loan to hardworking borrowers in 73 countries.
One of those countries is the Philippines, where we met many locals determined to rebuild.
The typhoon swept away many businesses, like Jorgelyn's sari-sari business in Ormac. She was also forced to live in a shelter made of salvaged materials because her home was so damaged. With the help of a loan from Kiva's field partner in Ormoc, Negros Women for Tomorrow Foundation (NWTF), Jorgelyn received materials such as coco lumber and gypsum board to reconstruct her home. Field partners administer the loans locally that are funded on Kiva.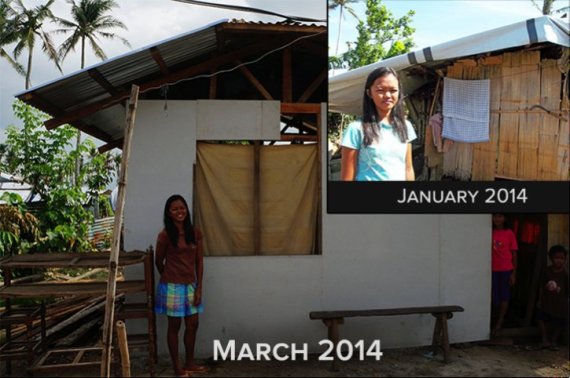 Kiva's partner in the area, NWTF, has taken great care in designing the loans it disburses for reconstruction and recovery. This is particularly critical since borrowers' normal income flows have been disrupted by the destruction.
The majority of the loans NWTF has given out for recovery are in-kind loans, supplying building materials instead of money. In Jorgelyn's case, the supplies helped her husband rebuild a new house in one week. The new shelter has allowed the family to finally stay dry, since "the rain can't come in anymore," said Jorgelyn.
Although she "[has] to work harder now," because of the typhoon's damages, Jorgelyn took another loan to start a new business selling mobile airtime, and her carpenter husband has been met with a greater demand for his construction services.
A married mother of seven children, Gerilina Ybanez was also living in a temporary structure of salvaged materials until she received a loan from Kiva and rebuilt her home. An additional loan of PHP 5,000 from another source and support from her son working in Cebu helped Ybanez purchase inventory and supplies to restart her sari-sari business.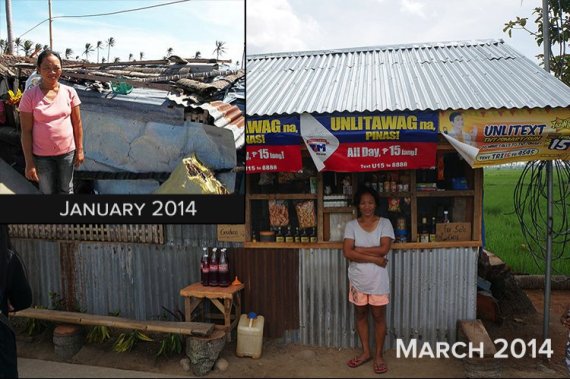 Like many people in the area, Gerilina makes a living off of multiple jobs and is also selling gas for motorbikes. There is no gas station in the small village that she lives in, so she goes to the next town over and buys jerry cans of gas which she then pours into smaller bottles and resells.
Myrna is another example of a borrower who has multiple businesses. Before the typhoon she split her time between a small store and selling BBQ. After the wreckage of the typhoon, which killed eight of the members from her NWTF borrowing group, Myrna had to adapt to a very different market.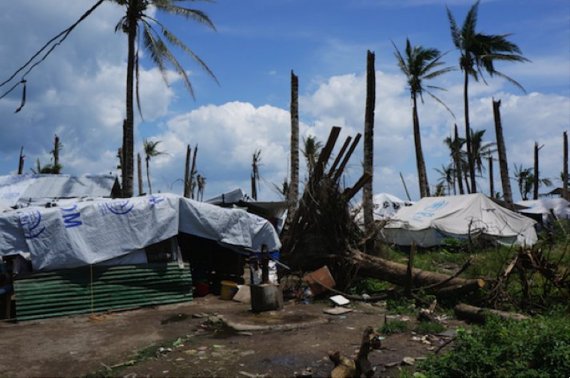 The neighborhood that she lived in has turned into one of the tent cities around
town, so once she received a recovery loan from NWTF her shop business has been strong because of all the new customers.
However, she stopped the BBQ business because people could no longer afford it under the new conditions.
While recovery will be a long process for the area, Myrna gave Kiva a message to share with lenders: "I just want to thank everyone who has helped Tacloban."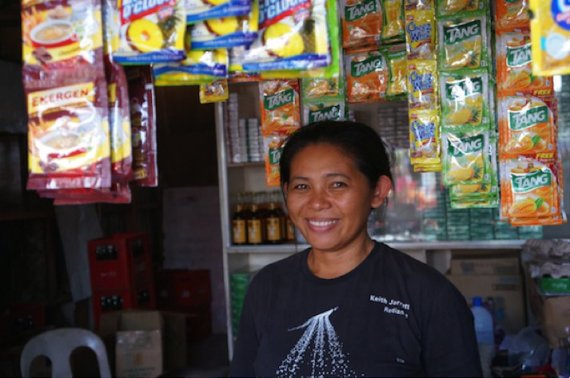 You can help contribute to Philippines recover by making a loan to a deserving borrower today.
Cisco supports the Kiva Labs Initiative to help more people access loans for agriculture, water and sanitation, clean energy, higher education, health, and information and communication technology. For more information about Cisco's commitment to economic empowerment, please visit: http://csr.cisco.com/pages/economic-empowerment.