Mark Hamill is a Jedi named Luke from Tatooine. Luke Hamel, on the other hand, is a musician from Los Angeles. Let the confusion end. I hear it's all the rage on the Internets. (Bright side for such a stretch by the way? Tagging Star Wars of course!) Anyway, Hamel is front man for the Cali-pop band The Canyon Rays, and has been spreading his psych-infused sound for several years now. Their full-length debut, West Coast Babes, dropped earlier this year and provides instant sunlight for any season. The album follows an EP released last year entitled Christmas in California, which probably made you want to decorate your tree on the beach. Anyway, Hamel along with Andy Crosby performed a trio of tunes for A-Sides recently at the Primary Wave Music Listening Room (AKA A-Sides Studio) in New York City (thanks Joe Ades for filming and editing). Watch it below, and I dare you not to put on your sunglasses and pump up David Lee Roth shortly thereafter.
"Turn Off the Wave Machine"

"The Sunshine Growers"

For Rays' exclusive performance of "All Holidays," click here.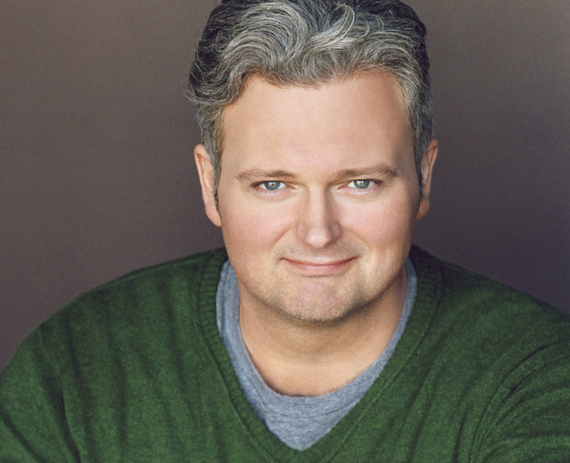 We move from some California love to John Ellison Conlee, a Georgia native who's crushed it on the New York City stage and is currently killing it (perhaps literally) as the Commodore AKA a "Young Dabney Coleman" on the last season of the award-winning Boardwalk Empire. Ellison's credits on stage including The Full Monty, which earned him Tony, Drama Desk, and Outer Critics Circle nominations, The Constant Wife, and 1776. Most recently, he starred opposite Gale Boetticher (er, sorry David Costabile)in The (Curious Case of the) Watson Intelligence at Playwrights Horizons.
Conlee has also done a bunch of TV (Parks & Recreation and film work (Kinsey), but in our recent interview, I decided to ask him off-ball questions and he was more than game. Someone has to fill the void of well-intentioned, ludicrous humor on the Internet!
Throughout the history of time, how many people do you think wished they could've played a young Dabney Coleman, in, well, any pop medium?
In the whole history of time? Everyone. Even before he existed, people wrote great charming, sexist, lovable and despicable characters which should've been played by DC. When I was a child, instead of cowboys and Indians, my neighborhood played Dabney Colemans v. liberated women, in homage to his work in 9 to 5 and Tootsie , as well as his amazing series, Buffalo Bill . His picture should be on the twenty. And when that happens, I'm hoping they'll put me on the 10 as a younger Dabney Coleman.
I'm keeping my fingers crossed for you - all ten of them. So much is being made about this being Boardwalk's final season. What will it be remembered for?
Print is dying, so I think it will eventually be used as a sort of history text. People will marvel at the historical characters and events, the clothes, and wonder how in the hell they had a stedi-cam in the 1920s.
You don't play a doctor on TV, but you do play a Commodore. Tell me in a few words who your favorite member of The Commodores is.
Why, the late, great Milan Williams, for his funky rhythm guitar of course. What, did you think I'd say Lionel Richie? Too "Easy (Like Sunday Morning)."
Well played. You go from stage to film to TV. Do you follow the best material, or your mood at the time?
Well, I try to do whatever material I love the most at any time, but sure, when poppa needs to make
the big money, you'd better believe I'm headed for Off-Broadway theater! Also, I sometimes call
myself "poppa", apparently...
Poppa... in closing, your wife Celia Keenan-Bolger is stage royalty at this point. What is your plot to rule over Broadway?
There's some disagreement over the plot. Celia, along with her brother Andrew and sister Maggie, are planning to do it by being brilliant, beloved and committed professionals, while I came up with giving out poisoned fruit roll-ups. We'll see how it plays out.

Indeed.
#songawaycancer
As announced Oct. 1, A-Sides is in the midst of its own "challenge" to the viral masses - a la ALS Ice Bucket Challenge. Since October is Breast Cancer Awareness Month, A-Sides' Sing Away Cancer Challenge is asking musicians and all walks of life to create a short video of themselves singing any popular song's chorus but with anti-cancer and/or cure-geared inspiring lyrics. All I ask is for you to donate to a cancer-related charity of your choice, tag your video "#singawaycancer" and denote on your donation somewhere "sing away cancer." It's so important to know if this would-be viral campaign will work, and it's so not important if you can carry a tune or not. There are so many worth causes to donate to.
Oct. 1 Announcement

_________
About A-Sides Music
Jon Chattman's "A-Sides Music" series was established in August 2011 and usually features artists (established or not) from all genres performing a track, and discussing what it means to them. This informal series focuses on the artist making art in a low-threatening, extremely informal (sometimes humorous) way. No bells, no whistles -- just the music performed in a random, low-key setting followed by an unrehearsed chat. In an industry where everything often gets overblown and over manufactured, I'm hoping this is refreshing. Artists have included: fun, Courtney Love, Air Supply, Birdy, Sleigh Bells, Aretha Franklin, Alice Cooper, Rob Zombie, Echosmith, Charli XCX, Pharrell Williams, American Authors, Imagine Dragons, Gary Clark Jr., and more! A-Sides theme written and performed by Blondfire.
Stay Connected:
http://asidesmusic.com/

https://www.facebook.com/asidesmusic

https://twitter.com/AsidesMusic