Growing up an avid World Wrestling Federation (WWF then, WWE now) fan, I always loved the various entrance music each grappler would enter the ring to. Jake "The Snake" Roberts' theme had sort of a Miami Vice thing going on -- after all keyboards were king in the 1980s. Ricky "The Dragon" Steamboat's music was even more intense. For my money, though, "Macho Man" Randy Savage's "Pomp and Circumstance" just crushed it. Entrance music of any kind is pretty kickass -- whether you're a baseball player entering the box or a boxer entering the squared circle. So why am I bringing this up? Read on if I haven't lost you yet.
I often wonder to myself what if everyday people entered places with their very own theme song bursting out of speakers? Wouldn't that be cool? Probably not. It'd actually be annoying. But, if that was indeed "a thing," there would be no better song to come out to than KONGOS' breakout single "Come With Me Now." A self-high-five song if ever there was one, the platinum-selling quartet's anthem went to #1 on alt radio last summer, and was played just about everywhere from Conan O'Brien's opening vignette on the MTV Movie Awards to spots for American Idol played it. Thankfully, they're not done.
Follow-up singles off their debut Lunatic -- "I'm Only Joking" and "I Want To Know" have proven brothers Dylan, Jesse, Johnny and Danny Kongos have proven the band has legs (and I don't mean that in a literal sense although they do respectively have legs) and are going places (figuratively and literally there.) After stints on the road with everyone from Kings of Leon to OneRepublic, KONGOS are in the middle of their Lunatic headlining tour along with buzzed-about indie rock bands Sir Sly and Colony House.
The South African-born and Arizona-based bros recently sat down for a chat with A-Sides and talked about their #1 hit, their tour and hit homers off non sequitur meatball questions I tossed at them. They also spoke about their video for "I Want to Know," which saw eight months of live footage edited together. Watch it you will...

Like KONGOS, the Californian duo Freedom Fry will make you feel good about yourself -- even if it's just temporary. Three minutes of bliss is better than nothing, right? Anyway, the married tag-team (enough wrestling metaphors) of French songstress Marie Seyrat, and Michigan-born singer/songwriter/producer Bruce Driscoll (of Blondfire) have been churning out retro-indie-pop that hit you like a sun-kissed wave. While they haven't released a full-length album as of yet, the Fry guys have dropped two EPs (2011's Let The Games Begin and Outlaws), and regularly release singles and music videos. The talented couple performed the infectious "Yeah You" exclusively for A-Sides, and sat down for an informative Q&A. Grab your sunglasses, watch the video, read a love story for the ages and ask yourself "Whaturyouduhinghere?"
"Yeah You"
You both met pretty interestingly and awesomely -- rather than let a simple write-up explain it, When Harry Met Sally... it to me.
Bruce: Well, Once upon a time, 2011, when the band Blondfire, another band I have with my sister, Erica, needed a video for our song, "Where The Kids Are." I was living in New York at the time and had flown out to LA just to make the video. The director was French so he asked a French stylist friend of his to do it (for free by the way), because there was such a limited budget.
Marie: I was the French stylist and I almost said' no' initially because it was for free but I loved the song and I was told I could have creative freedom to make some wardrobe pieces.
Bruce: So in the week before arriving I had sent her various pictures of my posterior in different tight jeans to show what I was thinking of wearing. I think that's where the attraction must have begun.
Marie: So then one day he and his sister appeared at my doorstep and we hit it off immediately.
Bruce: Also, she was a fan of this jacket I have that some may call ugly but I really love. The director hated it so it didn't make it in the video but I felt we connected on that.
Marie: Hanging around on set I played him a song I'd recorded with me singing in French. It was a Sylvie Vartan cover.
Bruce: I loved her voice and thought it would be cool to do something with more of a French melodic sensibility. That video wrapped and the next week we stayed in touch and she invited me to her sister's Mad Men-themed birthday party. I had never seen Mad Men at the time so I just bought a secondhand suit jacket and slicked my hair back, which almost never happens. The night of that birthday party we first kissed and started dating. Is this TMI by the way? I'm really going for the Harry Met Sally thing.
Anyway, so eventually she came and visited me in New York and we wrote our first EP.
Marie: We're married now and make music.
Damn that was so When Harry Met Sally... Thank you for that. I should end the interview there, but we both know I can't. Moving on, you've released music videos for each of your singles -- how important is the visual element for you guys?
Bruce: It's so important to us that the visual elements match the music. Every band we love we at least partly love because the imagery that accompanies the sound. Even though most of our album covers end up being small thumbnails on digital sites we still approach designing all of them with the attitude that they should each be something we'd be proud to frame or have printed huge on a Sunset Strip billboard.
Marie: It's the same with our music videos. We bought a camera a while back and learned editing from YouTube tutorials. For videos just go with instinct mostly and try to do something that rhythmically fits the energy and vibe of the song. It has to show our personality so that's why we end up doing most of our videos ourselves.
The full-length album is coming out, yes?
Bruce: Yes. However, this is a question I have said yes to a lot since 2011. I'm not lying though, I swear. We've definitely written enough songs to make that happen and could put one out tomorrow, it's just that to me the word 'album' still means a complete work, more like it did in the 60s and 70s and I'd want to make sure we did it right.
Marie: And since usually only two or three songs out of the bunch make it out to most people's ears, we decided to concentrate on getting those focus songs right first and then work backwards when the timing felt right. That way we can be creative with what's surrounding them and stray from pop structures we generally take into consideration while writing.
Bruce: Also, as an indie band it's easier to promote EPs and singles. They're more immediate and you can keep the songs coming. All that is to say I'd be surprised if we didn't release an album by next year at least. In the meantime, we still have many songs we're excited about on the way this year.
Marie: We should mention that we just put out a vinyl that is a collection of all of our singles since we started in 2011. It's called Fan Club.It's less an album and more of just our favorites from over the years.
That's a pretty sweet concept. Bruce, Blondfire has really grown since you sort of left it -- at least from a touring sense -- what's it been like to watch your sis take the band out on the road? Will you be involved in their next album?
Bruce: I haven't really left the band so much as decided not to tour. When Blondfire started to pick up steam with labels in early 2012 I had that decision to make. I knew that selecting the touring route would put the other projects I'd created on the back burner and since I was mostly just playing guitar I knew it could work with the right person and it totally has.
Erica was always great on stage since we were teenagers, but having all of those tours under her belt she's really blossomed into an energetic, captivating, confident front person. It's crazy how much touring can sharpen up that performer side of you. The band guys Steve, Josh and Reade are awesome human beings as well. I love going to the Blondfire shows when they come back through LA. It's cool to see people singing along with our songs.
We've been writing songs for the follow up that we're really excited about and Marie and I actually just directed a video for a Blondfire song called "Dear In Your Headlights." A little Freedom Fry meets Blondfire action. That should be out sometime soon. I have a cameo with my head in a toilet.
Who doesn't when you think about it? Anyway, Soundgarden has a great line "Looking California, but Feeling Minnesota." Have you ever felt that way based on your background Bruce? What about you Marie?
Bruce: Whenever I'm in Hollywood and witness the nightclub scene, I'm definitely 'Feeling Michigander.' Although it's actually crazy how many Midwesterners are here. Many of Marie's friends date guys from Michigan. One of them just married a guy from my hometown. And whenever I talk to my parents back home and hear things about polar vortexes and whatnot I know I made the right choice. I'm still from Michigan at heart.
Marie: Being from Paris, I've always loved the idea of California. So in my head I thought I would live here all along. It's nice to go home and visit but after eight years living in LA, it doesn't quite feel like home anymore when I'm there.
Speaking of which, there's such a sunny, Californian vibe going on in some of music -- do you agree, and can you, on a related note, tell me how spot on the SNL skit "The Californians" is?
Marie: It's just living here. The sunshine gets into your blood and you've got to sing about it. Our song "Home" is actually about California.
Bruce: It's true. It's pointless to resist it. I've always loved the California sound so it's cool to be able to infuse it into what we do. Surf guitars and stacked vocals mixed just tends to feel so good. And that SNL skit is the best and very spot on for some of the older people out here. There is no shortage of bleach blonde hair and white wine. I hope to retire one day and be one of those characters.
Me, too but not really. Wrapping this up, please tell me this -- Freedom Fry is currently at SXSW -- what's the rest of 2015 look like?
Marie: Happy to be playing our very first SXSW! We have more shows coming up that we'll mention soon.
Bruce: Yeah, we've got lots more new songs, remixes and videos on the way, which we are all really excited about. There's discussion of us doing a residency here in LA in the next month or so and we might do some playing in Europe over the summer months. Basically 'go go go' but in the best possible way.
A-Sides "Delve Into Twelve" Countdown
Each week A-Sides unleashes its top 12 tracks of the week AKA the "Delve Into Twelve" based on the following contributing factors: songs I'm playing out that particular week no matter when they were released (think overlooked songs, unreleased tracks and old favorites), songs various publicists are trying to get me to listen to that I did and dug a bunch, posts and trends I've noticed on my friends' Facebook walls, and, most importantly: what my toddler is currently enjoying thoroughly.
12. "Run" (LW-11) - Coin
11. "The New Stone Age" (retro cut) - OMD
10. "Lifted Up (1985)" (debut) - Passion Pit
9. "Contagious" (debut) - Night Riots
8. "Elastic Heart" (LW-7) - Sia
7. "Black Soap" (LW-9) - Ex Cops
6. "No Cities to Love" (LW-8) - Sleater-Kinney
5. "Lampshades on Fire" (LW-2) - Modest Mouse
4. "Electric Love" (LW-2) - B0RNS
3. "Somebody New" (LW-4) - Joywave
2. "Prayer in C" (LW-4) - Lily Wood & the Prick, Robin Schulz
1. "A Rush of Blood" (LW-1) - Coasts
About A-Sides With Jon Chattman:
Jon Chattman's music series features celebrities and artists (established or not) from all genres of music performing a track and discussing what it means to them. This informal series focuses on the artist making art in a low-threatening, extremely informal (sometime humorous) way. No bells, no whistles, just the music performed in a random, low-key setting followed by an unrehearsed chat. In an industry where everything often gets overblown and overmanufactured, Jon strives for a refreshing change. Artists have included fun., Charli XCX, Imagine Dragons, Alice Cooper, Joe Perry, Gary Clark Jr., American Authors, Echosmith,and many, many more!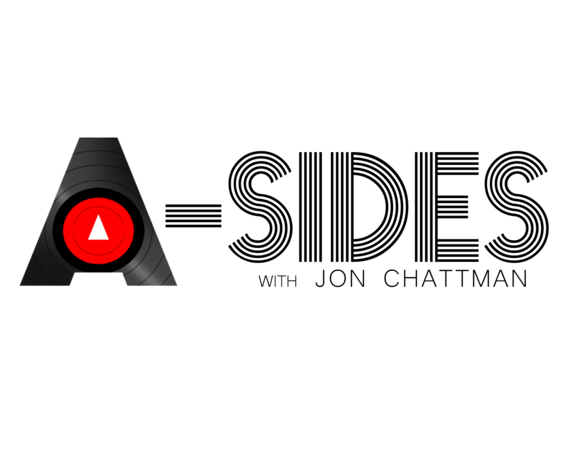 Stay Connected:
http://asidesmusic.com/
https://www.facebook.com/thisisasides
https://twitter.com/ThisIsAsides