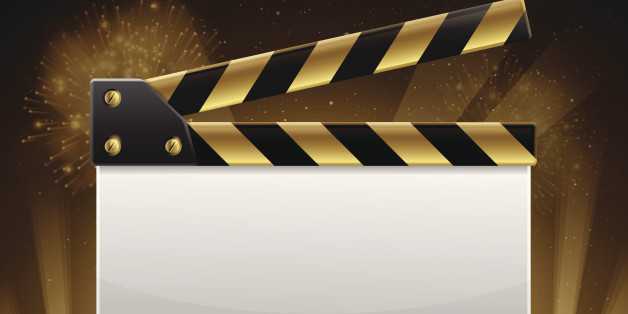 This is the time of year when film critics, and anyone else who can spell "blog," puts out a 10 Best list. My informal survey shows that there have just over two bazillion of these lists to date. Most of them are little more than the Golden Globe best film nominations list, with a few obscure titles thrown in to make the list maker look cool. One word of advice as you read these lists (my own included): A person's reaction to a particular movie usually says more about who he/she was at the time he/she saw the movie than it says about the movie itself.
I was trying to come up with a way to avoid the standard list, so here's what I've got for you: 10 things to be thankful for in 2013 movies (plus five things to really bitch and moan about because, let's face it, that's more fun.)
Ten Great Memories:
1. Kai Greene from Generation Iron
In this pseudo remake of Pumping Iron, Greene takes on the Lou Ferrigno role, and he proves to be a far more emotionally involving character than the more successful Phil Heath (in the Arnold Schwarzenegger role).

2. Joseph Gordon-Levitt's directorial debut
Gordon-Levitt's films with Rian Johnson (Looper and Brick) appear to have left him with some formidable writing/directing chops of his own, and Don Jon is better and more stylish than pretty much any other rom-com this year.
3. Lake Bell
She didn't work with Rian Johnson, and In a World is not as stylish as Don Jon, but writer-director-star Lake Bell proves just as talented as Gordon-Levitt in this buoyant rom-com.
4. The kids
Last year, Quvenzhané Wallis became the youngest person to be nominated for an acting Oscar in Beasts of the Southern Wild. This year, you can look north to Canada -- Sophie Nelisse (The Book Thief) -- or south to Mexico - Loreto Peralta (Instructions Not Included) -- for similarly extraordinary performances by young actresses.
5. Paul Dano
Leave the leading man roles to Gordon-Levitt and Gosling and Fassbender. The character actor of this generation is Paul Dano. His brief stint in 12 Years a Slave is terrifying, and his longer role in Prisoners is heartbreaking.

6. "If I Had Wings"
13 years ago, the Coen Brothers used repeated performances of "Man of Constant Sorrow" to great effect in O Brother, Where Art Thou. Working once more with T-Bone Burnett, the brothers employ multiple versions of the haunting "If I Had Wings" to similar effect in Inside Llewyn Davis.
7. Michael B. Jordan
There have been some extraordinary performances by lead actors this year. Though he won't likely be recognized over better know and older actors, Jordan's Oscar Grant in Fruitvale Station would be my choice for Best Actor. He is, in turns, sweet and kind, tough and street. A hard working guy and a fuck-up. Always real.
8. Bob Nelson and Alexander Payne
I realize that I'm stepping on a lot of toes when I say I've never thought very highly of Alexander Payne's movies. But Nebraska is far and away the best thing he has ever done. Is it possible that this is because it is the first one for which he did not take screenplay credit? Clearly, Payne was involved in the screenplay, but it is credited solely to Bob Nelson, and it is marvelous. Sometimes, it's better to compartmentalize.
9. Solomon Northrup hanging from a tree

12 Years a Slave is excellent on many levels, but the centerpiece scene, where the hero Solomon has been beaten and is left hanging all day as activity slowly resumes around him, is the most intense moment put on film in 2013. If for no other reason, Steve McQueen gets my vote for Best Director.
10. Prisoners

12 Years a Slave and Gravity may well battle it out for the Oscar, but the movie that is not on everyone's list that gets my vote in Denis Villeneuve's Prisoners. Some people were put off by the subject matter, but if you can stomach some difficult episodes, this psychological thriller about action and doubt will stay with you as long or longer than any other movie from 2013.
Five Not-So-Great Memories:
1. The wrong guy
I know Hollywood dictates that Justin Furman's convenient thriller Runner Runner be focused on the young hotshot played by Justin Timberlake, and not on the older villain played by Ben Affleck. But Timberlake's Richie is really no match for Affleck's Ivan Block. There's a better movie waiting to be made about Ivan. (FYI, Gangs of New York, a hugely flawed movie that I love, suffers from a similar problem, but works much better).

2. Hailee Steinfeld and the Bard
A few years ago, Hailee Steinfeld was in the position of the young actresses mentioned above. But she is overmatched by Juliet, and I think, done a serious disservice by Romeo and Juliet director Carlo Carlei, who seems to want to give all the beauty shots to Douglas Booth's Romeo.
3. Before Midnight
It has an 8.1 on IMDB (which is really, really high) and critics marvel at how real and inventive this entire trilogy is. But just because something is real, that doesn't mean it's good. And to me, hearing Julie Delpy and Ethan Hawke bitch about their lives in extraordinarily long takes is almost as bad as...

4. The Counselor
Okay, it's been done to death. It's horrible, wretched, unpleasant and pretentious. But it's not the worst movie of the year, because of...
5. The Family
Scorsese, Besson, De Niro, Pfeiffer -- it's hard to remember a time when more talent has been squandered on a more frivolous, obnoxious product. (And I'm a Washington Redskins fan, so that's really saying something). This is basically a movie where a bunch of assholes do whatever they want and a lot of innocent people end up dead. What a hoot.
OK, those are my moments. What are yours?