For thousands of years, humans have vigorously debated which of their beloved pets is smarter, dogs or cats? Some people think dogs are smarter because of their ability to execute hundreds of human commands. Some people think it's cats who are smarter because of their stealth like ability to stalk mice and rats. While still others wonder if dogs were so smart, how come they drink from the toilet and if cats were so smart, why do they let Kim Kardashian wear them as a coat? Yup. That's another reason to hate Kim Kardashian. She owns several coats made of 100 percent cat fur.
Moving on.
So, to help resolve the issue, here are four things you have to know in order to determine... Are dogs smarter than cats? Or vice versa?
1. CAT: "WHAT AM I THINKING? NONE OF YOUR BUSINESS."
(The above video clip is the first part of an experiment to determine which is smarter, dogs or cats, done by the new science and investigative series, "This vs. That")
More than 100,000 years ago, man interfered with the wolf's evolutionary trajectory by encouraging co-habitation and then selecting for traits he found useful, like being docile, respecting a new hierarchy, attentiveness and companionship. Over time, the wolf's ferocity and "dangerous loner" qualities were bred out, resulting in today's domesticated dogs, who can guard a home, bring comfort to the sick and elderly, fetch, roll over, help the blind and sniff for drugs. On the other hand, genetically and disposition-wise, domestic and wild cats are nearly identical. And despite being temperamental, aloof, disengaged, caustic and unfriendly, cats have somehow conned the human species into taking them in and providing shelter and food, this despite millions of "cat ladies'" penchant to dress them up like fairies, put them in a baby stroller and wheel them around a mall or Renaissance Faire.
2. DOG: "OK. I'LL FETCH THE BALL THIS TIME. BUT, YOU HAVE TO DO IT AGAIN. AND AGAIN. AND AGAIN. UNTIL I START TO WHEEZE & THROW UP. THEN, 38 MORE TIMES!"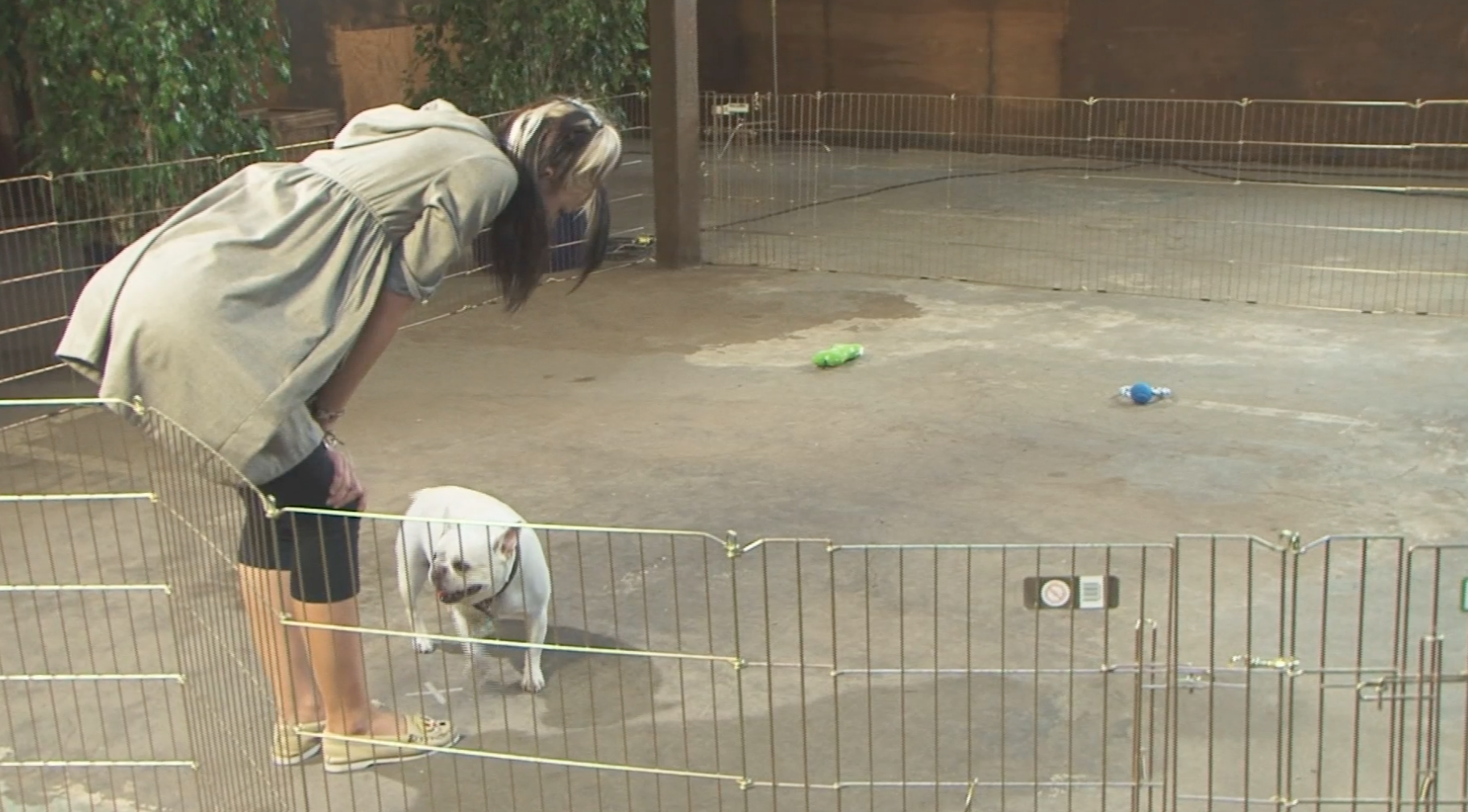 Dogs have developed a keen ability to comprehend and decipher human language. In a test conducted by This vs. That, overseen by Dr. Aaron Blaisdell, of UCLA's Animal Cognition Lab, both dogs and cats were allowed to play with a new toy they had never seen before. The animal's owner said the name of the new toy several times, for example: "truck." Then, a second new toy was introduced... both toys were placed several feet away from the animal, and then the animals owner asked the dog or cat to fetch the name of the new toy, for example: "horse", despite never having heard the name before. So, how did the dogs and cats do? Well, many dogs in our experiment were able to infer that the new toy was the "horse" and fetch it, because it was NOT the old toy, the "truck." As for the cats? In our experiment, none of them were able to do this.

3. WE FEED, SHELTER AND LOVE BOTH DOGS & CATS. DOGS SEE THEIR OWNER AND THINK: "YOU MUST BE A GOD." CATS SEE THEIR OWNER AND THINK: "I MUST BE A GOD."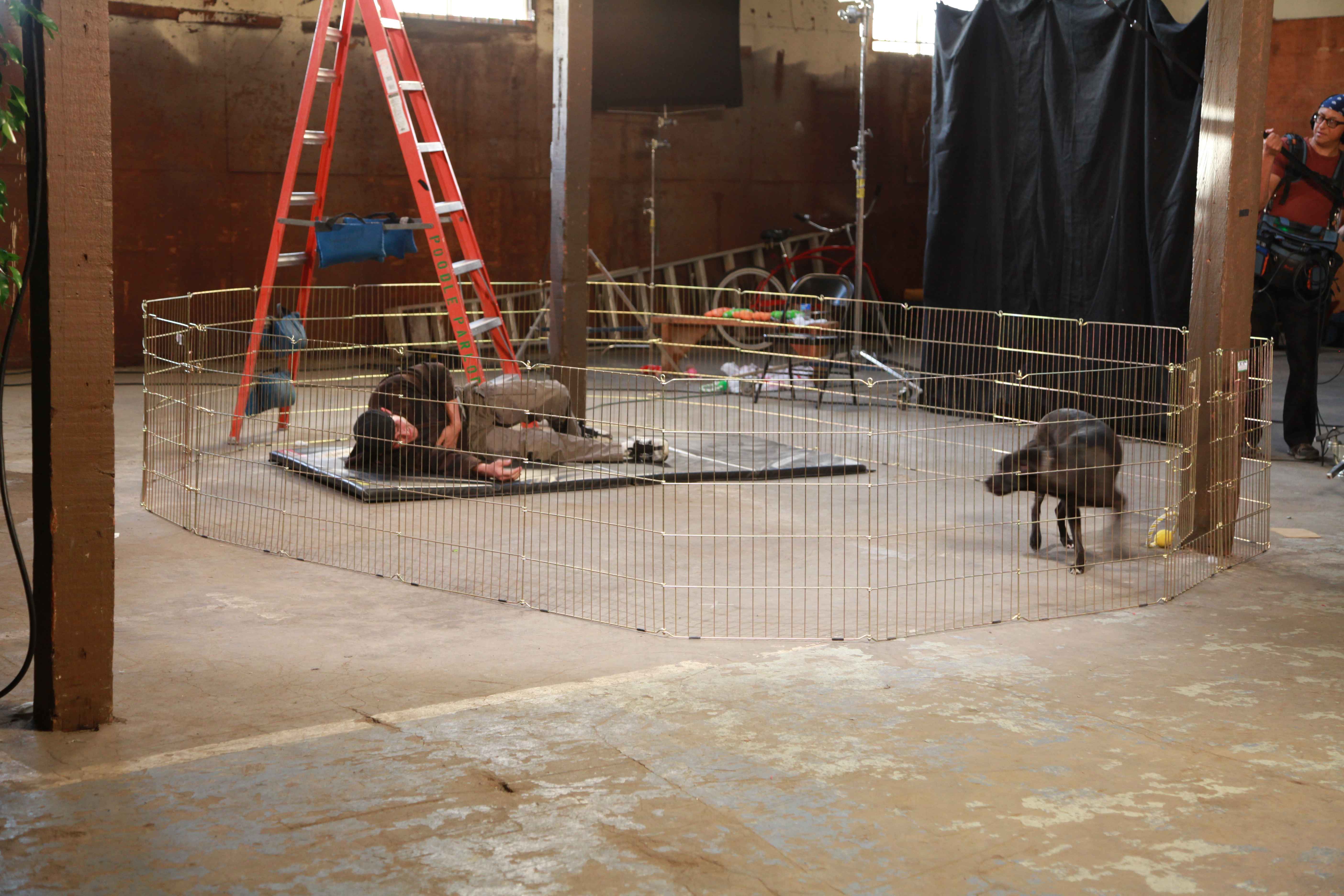 Perhaps the most famous episode of the TV series Lassie was the one where Timmy falls down the well. Lassie, for those of you who are not aware, was the most famous TV dog of the 1950s. The 1950s, of course, are the time when your parents were kids, there was no internet and T-Rexes roamed the earth. Anyway, Timmy was a little boy who lived on a farm and one day, he fell down the well. Lassie sees the trouble & runs to get help. Arriving at his owner's feet, Lassie uncharacteristically barked and wagged his tail as ways to indicate "Timmy's in trouble," "Come quick!" and "Hurry! Geraldo Rivera is on his way to make things much worse!" The question is, was Lassie some kind of super-dog? Or, can animals really sense danger and exhibit empathy and anxiety to the extent that it causes others to act? To find out, This vs. That conducted a second experiment under the supervision of UCLA's Dr. Aaron Blaisdell, in which dogs and cats were given the opportunity to bond with a stranger, who then climbed a 10 foot ladder... and fell off, making a loud and startling "thud." As the injured man shouted for help, we waited to see if either the dogs or cats did anything to indicate either trouble or anxiety. To find out the answer, check out Episode #6 of This vs. That by clicking here.
4. SURE, DOG'S CAN SNIFF FOR LAND MINES. BUT, CATS CAN BE TAUGHT TO POOP ON THE TOILET.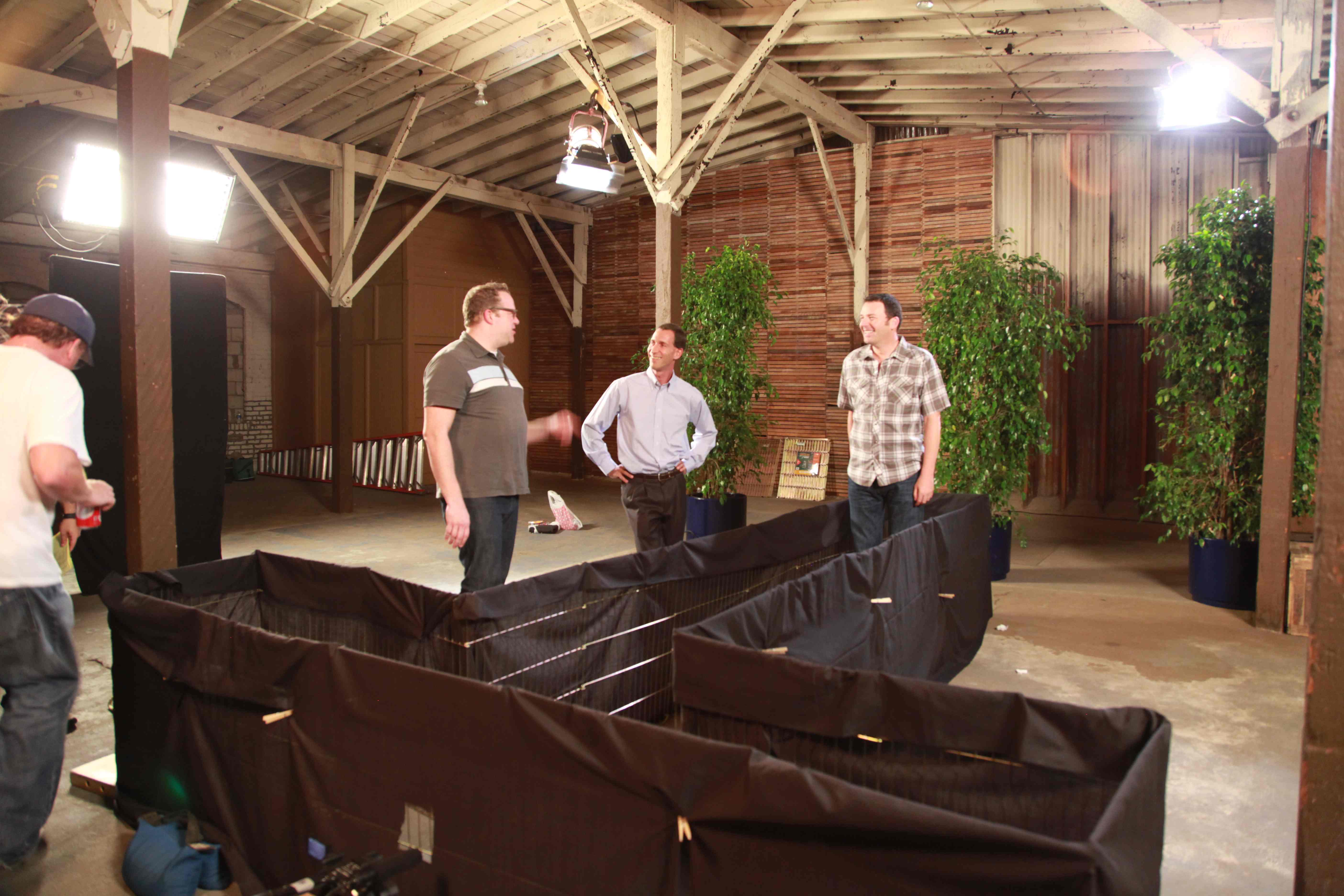 Another indication of intelligence is an ability to learn based on previous experiences. In our next experiment, again, supervised by the head of UCLA's Animal Cognition Lab, the animals were placed in what is known as a "T" maze. They start at the bottom of the "T" and then they approach the "decision point," at which point they can turn either left or right. At both the left and right ends of the "T" the animal can see a food bowl. HOWEVER -- only the bowl on the right contains food. After the animal makes a decision and goes for one bowl or the other, it is returned to the bottom of the "T". The question is, how quickly will the animal learn to always go to the right to get the food? To find out which animal, dog or cat did this better than the other, check out Episode #6 of This vs That by clicking here.
Jon Hotchkiss is the creator, director, executive producer of This vs. That. You can reach him, here.