I was two-years-old when everything changed. My father, who was not yet 30, was a rabbi at a synagogue in Budapest. After multiple harassments, he decided with my mother that America would be a much better place to practice freedom of religion and raise a family. My parents told family and friends that we were vacationing in Yugoslavia when, in fact, we had no intention of ever going back. It was 1972 and we were escaping communist Hungary, the threat of imprisonment looming over my parents' shoulders.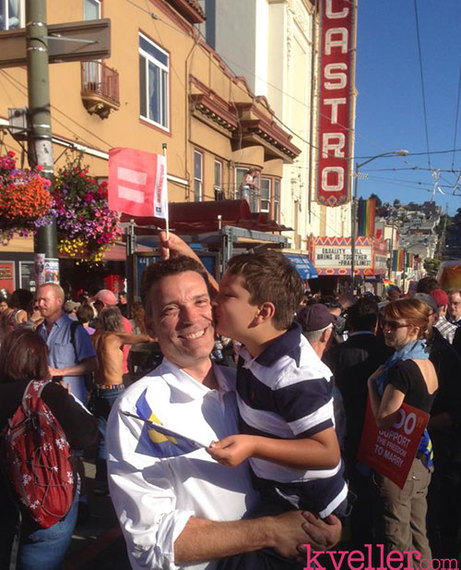 We arrived in the U.S. a few months later, settling in Brooklyn, New York, where my father would learn English and audition as an assistant rabbi at a conservative synagogue. For our part, my sister and I went with the flow, assimilating into American culture. We spent most days like those of our classmates at the Jewish day school we attended. Other days were different: After all, we were the immigrant rabbi's kids.
Being the rabbi's son seemed normal, maybe privileged at times. In some ways, I felt like a child star with a couple hundred fans. My father's congregants doted on me as if I were their own. I attributed this affection as kindness, and probably much of it was. As I grew older, I recognized that part of this behavior was their way to get closer to my father. In some cases, it was to satisfy their natural curiosity about the "Man of God," who is also a family man, their spiritual leader, marital counselor, and advisor.
As the son of this complex figure, I felt I had to maintain a certain standard of propriety. In public, I was at best, charming, and at worst, pleasant. I endured the cheek-pinching and intrusiveness of strangers. I wore a suit at temple when my contemporaries wore regular clothes. I sat through services where I was probably the only one under 40.
Click here to read the rest of the story.
This post originally appeared at Kveller.com.