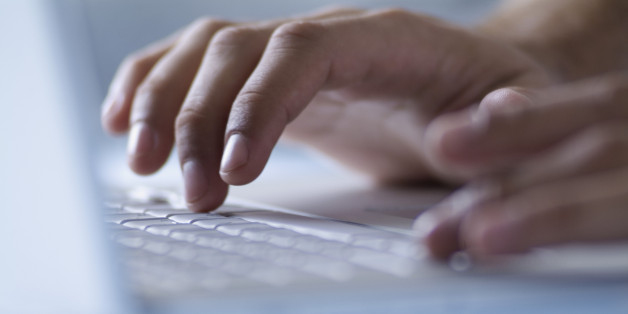 Like a lot of gay teenagers, I was a drama geek. I grew up in the time when when Rent was everything, but I was an old-school junkie. Give me Ethel Merman over Adele Dazeem any day.
One of my favorite old gems from the '60s was a Stephen Sondheim show called Anyone Can Whistle, starring Angela Lansbury. It's a kooky old show about a bunch of misfits fighting to save a bankrupt town. I've always loved stories about unexpected heroes coming together for something bigger than them. One of that show's only hits was a tune covered by everyone from Barbra Streisand to Scott Bakula, called "Everybody Says Don't." To this day it's a favorite song of mine to sing at benefits because it's about finding your own path, being true to yourself, and shattering the status quo.
Now that I've mostly left a lengthy and wonderful career in showbiz behind me to work almost exclusively on LGBT community issues, I think about that song in an entirely different context. Each year I speak to packed rooms of business leaders, journalists, and politicians (like I hope to be) about the importance of working to improve the lives of gay people. However, no group moves me more than students -- not just the openly gay among them but their friends and allies who are growing up in an age when technology has made it possible to spread hate and fear faster than ever. But I believe that we are missing an opportunity to use that same technology to save them.
After a workshop I led in Florida with about 2,000 middle- and high-school students, I received the following email:
Hi! I'm Hannah and I was here for your talk at my school today. I really liked your speech and a few of my friends and I even got a picture with you after. I really liked the topics you addressed and I thought it was super cool that you talked about technology in a positive way instead of all the other speakers we have telling us how bad social media is. It was a break from the ordinary stuff and the fact that you associate with and mentioned Tyler Oakley really helped a lot of us better understand what awesome stuff you stick up for. I just wanted to say thanks for coming to our school because you were really awesome, and usually all of the other speakers we have don't really make an impact, but I'm confident you did. The difference between you and all the other speakers is that they tell us all the things that we can't and shouldn't do with all these growing social media platforms, but you told us what a difference we can make and how teens can have a presence in the world despite our age. So thanks :)
Long before I became that high-school drama geek, I was an even bigger sci-fi and comic-book geek. My dad and I spent a lot of time together in comic-book shops so that I could collect the latest and newest superheroes. I guess I didn't see it at the time, but there was definitely something about their willingness to defend those most in need that inspired me. Also, tights and abs, but that's another story.
As a community, we have the same obligation as superheroes. When I speak to high-school students like Hannah, I ask them if they've ever seen or read Spider-Man. They all seem to know that "with great power comes great responsibility." Well, with those tiny supercomputers in our hands, and with the words we choose to say, we have great power.
Part of being a community that has banded together and achieved so much means making sure that we are always thinking about the most vulnerable among us: our youth. Right now on Facebook one in 10 teenagers will be cyberbullied -- most commonly for their weight or sexual identity. "One in 10" reads like just another statistic, but that comes out to 800,000 kids, or the approximate population of Washington, D.C.
And what about offline, in the classrooms? These kids, whether gay or straight, confused, scared, or just questioning the countless feelings we all had at their age, are fighting a battle just to come to class each day so that they can go to college, find a job, and see that it really does "get better." But unfortunately, every single month 3 million kids are absent from school because they fear bullies. That is the equivalent of the entire population of Chicago just disappearing one day.
We have all felt alone, lost, and unsupported. We cannot let the next generation feel so abandoned when we have so many resources at our disposal to help our community members who are most in need. I'm one of the lucky ones who are trusted to speak out for our community, but each and every one of us can be an active advocate for change by just using our voice, in person or online.
Think about this: Every 60 seconds there are 1,500 new blog posts, 600 videos added to YouTube, and 695,000 status updates on Facebook (according to GoGlobe). If just 1 percent of those were promoting causes like equality and acceptance, think how much more inspiring the online dialogue would be (and how much less Kim and Kanye there would be).
Students like Hannah are constantly being told "don't" engage online. What if we flipped that around? What if we encouraged every young person, gay or straight, to use their voice online for a little good? Think about the nearly 200,000 Trevor Project lifeline calls that have been made since the organization's inception, and how young people can save even more of their friends and loved ones struggling with their sexuality if they're encouraged to promote and share this kind of lifesaving information online.
As the Sondheim lyrics say:
Everybody says "don't."

"Don't! It isn't right!"

"Don't! It isn't nice."

Everybody says, "Don't walk on the grass."

"Don't disturb the peace."

"Don't skate on the ice."

Well, I say "do." ...

I insist on miracles, if you do them.

Miracles, nothing to them.

I say, "Don't -- don't be afraid!"