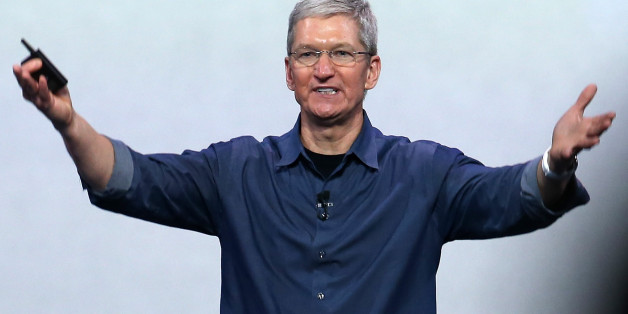 Tim Cook, CEO of Apple, came out in a beautiful statement. No fanfare, just a statement of facts and a lot of hope that his coming out would help those who have struggled along that to know they're not alone if they're out and in business.

So many people are clamoring for prognostications on what this will do for the market -- as if one man's sexual orientation controls the fate of the economy. Tim's sexuality should only matter to Tim. His choice to come out was his, and his alone. Riding the wave of ever-growing acceptance in America, both in our homes and in our businesses, he realized the time was right to let the world know the real Tim Cook. Now he can get back to being the great CEO he's always been with one less weight on his shoulders. That's the real success of today's announcement, and of every time a business leader chooses to come out. That's why I joined StartOut, because I knew an empowered community of out business leaders can be a tremendous force for good in the world.
While there have been substantial gains for the community in representation and visibility in politics, entertainment, journalism and now even sports, in too many places the corporate closet continues to flourish, and there are virtually no role models in the senior ranks of the business community. Today that changed, but Tim didn't. Tim's leadership of Apple has not been, and will not be, defined by his being out. It will only be enhanced because now he's empowered to lead without hiding.
Mr. Cook echoes the sentiment of all out CEO's in the StartOut family when he says, "It's been tough and uncomfortable at times, but it has given me the confidence to be myself, to follow my own path, and to rise above adversity and bigotry. It's also given me the skin of a rhinoceros, which comes in handy when you're the CEO..." That thick skin doesn't come easily, but its what makes out executives such great leaders.
"Why do gay people need a business network?" is probably the most common question I'm asked in my work. And the answers can be as wide-ranging and impassioned as our community itself is. Talk to anyone who has been an lgbt entrepreneur and you hear how the playing field is anything but even. The sheer number of affinity groups and diversity initiatives at major businesses are evidence of how much progress has been made and how much still needs to be done.
Apple has an impressively large and well-organized segment of out employees -- most of the major tech companies do, in fact -- and I bet they are all walking a bit taller and prouder today. We have a long way to achieve that level playing field, but that "sunlit path toward justice" Tim refers to just got much, much brighter.