Taylor Swift is a successful singer and songwriter that continues to release hit after hit. She is absolutely crushing it, coming in at #18 on the 2014 Forbes Celebrity 100 List earning $64 million. Her total net worth is estimated at more than $200 million.
Some people might not be aware of just how much of a savvy businesswoman Taylor Swift is off the stage, so we created an infographic below to highlight some of her recent business moves and accomplishments.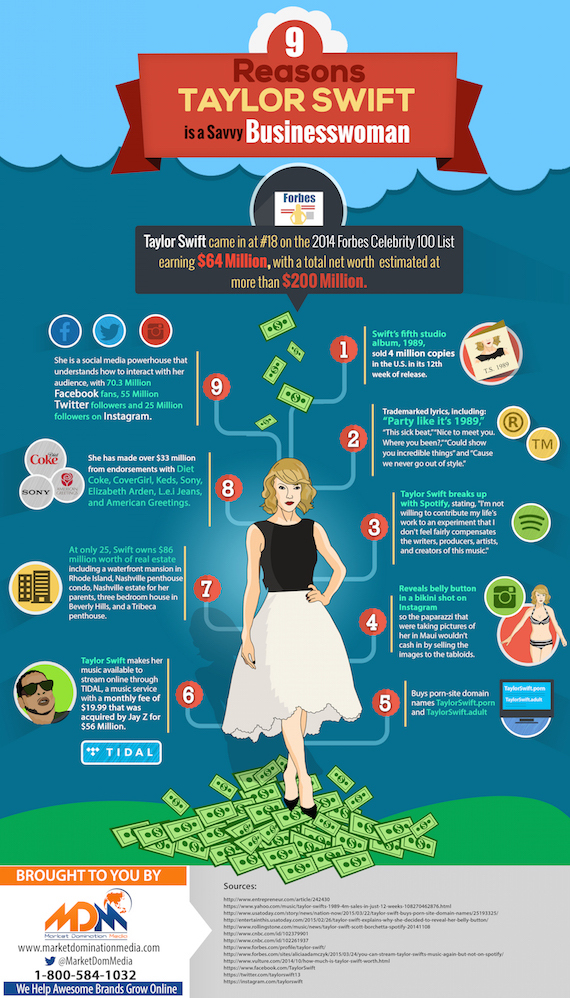 To view the full-size infographic or to share it on your website, click here.
Jonathan Long is the Founder & CEO of Market Domination Media, an online marketing agency that specializes in creating outside the box campaigns to help brands grow online. Sign up for his company's free weekly newsletter and connect with him on Twitter.