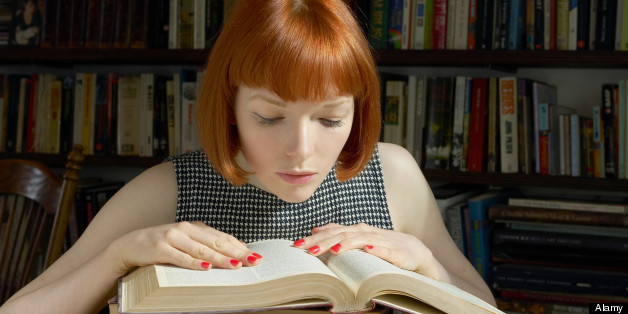 Last year's Orange Prize, as the Women Prize for Fiction had been known until then, saw perhaps the strongest shortlist in its history -- I'd have happily seen any of the six titles pick up 2012's 'Bessie'. But this year's shortlist is similarly lacking in also-rans.
Besides the all-conquering Hilary Mantel, there are two previous winners in Zadie Smith and Barbara Kingsolver. Kate Atkinson and A.M. Homes are also well into acclaimed writing careers and the dark horse, Maria Semple, is just the sort of upcoming talent the Prize has previously championed so well.
My tip to win is A.M. Homes: May We Be Forgiven is poignant, blackly humorous and a ground-breaking portrait of an America turning to nostalgia, wondering if its best years are now behind it. It's the best yet from one of one of America's finest contemporary writers and a great example of why this Prize is still very much needed.
Despite the fact that the Prize was launched as recently as 1996, it's been viewed for most of its existence as part of the British book world's big three, along with the Man Booker Prize and the Costa Book Awards. I was still in my first months as a bookseller when Helen Dunmore won the inaugural award and remember being surprised by the level of demand for A Spell of Winter, although it was Anne Michaels' win the year after, for the exquisite and moving Fugitive Pieces, that properly established the prize.

The Orange Prize did much to change the literary prize landscape in the UK. At first, it was the concept behind it that dominated coverage, with high-profile authors and critics weighing in. But aided by Orange's enthusiastic backing and the number of excellent but underexposed writers to whom it introduced readers, it became one of the most significant annual sales opportunities for booksellers.
A further boost to the reputation of the prize came in 2004, when Andrea Levy's winning entry, Small Island, proved to be a huge hit with the reading public, selling over a million copies worldwide. Aided by what in my opinion have been generally excellent choices since, winners have thenceforth always become bestsellers.
Even the timing, with the winner announced in June, was well chosen. Publishers are oddly wary of pushing literary fiction once summer arrives, as if there's no reading done other than at the beach, so anything high-profile with a bit of meat to it tends to fare well.
I'm not sure if the decision to publish the judges' longlist was a first, but the Booker only followed suit in 2001 and many other prizes do so now as well. This extra stage, of course allows for an extra round of press coverage and, in theory, offers exposure to a larger number of writers.
Smart idea though it is, the number of titles on the longlist, which is fixed at 20, is too great. The argument about exposure falls flat when one actually examines the press coverage. This year is a good example: most reports seized upon the possibility of a unique treble from Hilary Mantel and the relatively few that have looked further have mentioned Gillian Flynn's Gone Girl for its rarity as a genre novel, with the rest relegated to a list at the bottom of the piece.
When the Man Booker Prize first started making its longlist public, it was also this sort of length and sales for those writers not already reasonably well-known remained negligible. No one came into bookshops after the entire list, as many do for the shortlist. Once the longlist was trimmed to a more manageable dozen or so, interest jumped noticeably. If the Women's Prize is to fulfil its mandate of boosting the profile of deserving female writers, it needs to follow suit.
And what of its mandate? Do we need a prize reserved only for women? I think so, for two reasons.
First, the list of our most significant literary writers, in Britain at least, remains almost exclusively male. There are certain writers -- Ian McEwan, Kazuo Ishiguro and Julian Barnes, for example -- who can be guaranteed a review in every broadsheet when they publish a new book. I could name many more men afforded such blanket coverage, but when it comes to women the list starts and ends with Hilary Mantel, A.S. Byatt and Zadie Smith. (J.K. Rowling also qualifies, but her circumstances are unique.) If Ali Smith or Jeanette Winterson, Maggie O'Farrell or Sarah Hall were male, they would lose their cult or women-only tags. A number of recent surveys, both in the UK and the States, confirm that women receive far fewer total column inches in the book review pages.
My other reason is based on 18 years' bookselling experience: men favour books written by men to far greater degree than women favour those by women. If you're male and feel misrepresented by this observation, then you are part of a minority. But every study of readers' habits reveals that women buy the majority of fiction -- 60-80% depending on the survey -- while remaining responsible for writing no more than half of it.
The reasons for this take us into the realms of all sorts of contentious behavioral and sociocultural issues regarding which I leave others to stick their head over the parapet. But what this says to me is that the Women's Prize for Fiction is ultimately about readers, rather than writers.
Publishers tend to exacerbate the issue by producing covers, especially when it comes to paperbacks, with designs that, stereotypically, appeal to female readers. You'll see fewer scenes of domesticity, fewer children and, indeed, fewer women on the jackets of books by men. It seems that many of us conform to social expectations a lot more than we realise.
I confess I used to be one of these readers myself once, and quite oblivious I was too. It wasn't until I found myself reviewing my recent reading for an interview that it struck me how few books by women I was reading. Profoundly shocked, I went out of my way to redress the balance and soon I found that my subconscious prejudices seemed to have been overcome.
This does lead me, however, to a suggested tweak for the Women's Prize: if the message is that women write for everyone, then perhaps the judging panel -- a line-up of informed readers - should reflect this, with a man or two involved.
One criticism I have no time for, however, is the lack of an equivalent 'men's prize'. What would it be for? We've established that male reviewers don't struggle to get male readers to read books by male writers. It might make for a briefly diverting experiment. But you'd probably provoke as much interest as anyone campaigning to get more men into Parliament or company boardrooms.
We're promised the imminent announcement of a new sponsor, after a year of support from private donors, so who knows what changes may come? But nothing too substantial, I hope: readers, male and female, are well served by the Women's Prize for Fiction.