With a user base of 300 million, Instagram is becoming a marketing force to be reckoned with. Even though it is a fairly new medium, the same marketing principles still apply. With Instagram, businesses can connect authentically, directly, and efficiently with many current and future customers in order to grow your business, and also reach your targeted audience.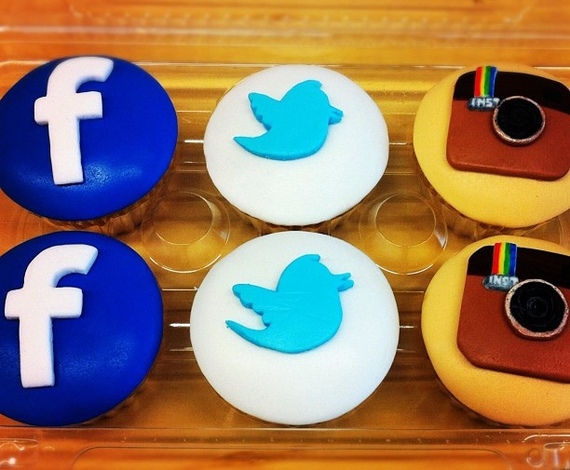 Image Credit, Creative Commons: Cristian Borquez
As a business owner, adding Instagram to your social networking tools can help you create connections between your fans and your brand. Some of the ways which you can use Instagram to help market your business, increase fan loyalty, and also increase brand exposure may include:
Contests
People love a chance to win prizes, and using Instagram to hold a photo contest is an effective approach to boost online visibility of your business. The whole point of holding a contest is to engage your customers and build a stronger online presence. Marc Gardner, CEO of North American Bancard, says it's important to engage to make your business personable. "Even though we're in the financial industry, we don't want to sound stuffy on social media. Having fun with your customers builds a relationship that can mean more business in the future."

To host a contest on Instagram, you can ask fans to send in a picture of themselves using your product/service and then choose a winner from among them.

In 2014, Travelocity sponsored a #IWannaGo contest, where Instagram users could submit pictures of travel destinations, like Park City, Utah, with the hashtag for a chance at winning a trip. Travelocity had an average of 5 percent more unaided brand awareness than competitors during the #IWannaGo campaign, and key customers were 11 percent more likely to purchase during the first half of the campaign.

Use Hashtags

If you use Twitter, you already know that hashtags are effective. The same can be applied while writing captions for your Instagram photos. Using hashtags that relate to your business or industry make it easier for people to find you. Be aware that creating long or complex hashtags isn't search-friendly. You also need to test your hashtags before using them by seeing what is already out there.

Look for similar brands or products on Instagram to make sure they aren't already using what you've come up with. You should also look for similar hashtags that could have a completely opposite meaning from what your hashtag is. You don't want random posts using your hashtag for something other than your brand or product.

Geotagging

Instagram users now enjoy the option to tag a particular location where their pictures were taken, that are saved to an exclusive photo map, and later shared with their followers. This is good if you have a location or perhaps if you travel around the state, country or the world. Should you have stands at local trade fairs or other vendor events, you can snap a photo and tag your location to enable your followers to know where you can be located.
Event Marketing
Optimizing an event using social media is important for keeping the event content alive online beyond the actual event. Use social media as a means to create social stories that will promote future events -- and increase search and social visibility -- ultimately attracting media attention and allure for future events," says author Lisa Buyer. If you are holding a major sale, snap a photo of your sales flyer for your followers to see.
You can offer a VIP discount only to Instagram users that show you the flyer, which makes your followers feel more important.
People love participating and sharing with the businesses they love. Be a part of this era of sharing and you can expand your reach and also enhance your branding with some snaps of the camera.